Marketing Lessons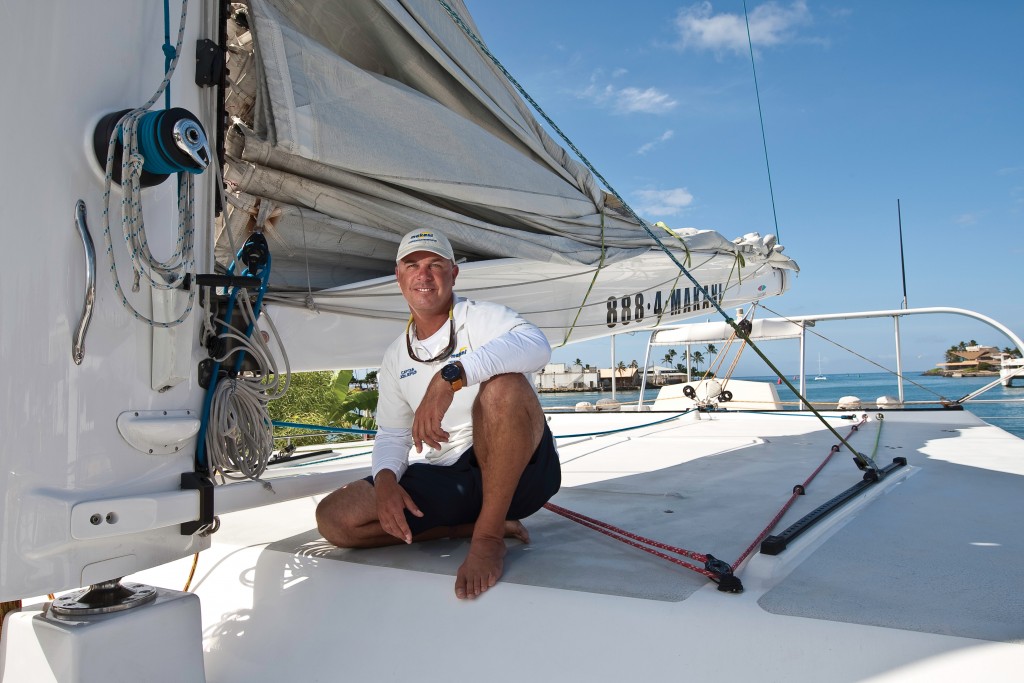 Jon Jepson knows the Hawaiian seas like the back of his hand, but when he began marketing for Makani, the $1.8 million catamaran he helped hand-build, Jepson found himself testing new waters. Now in its third year, Makani Catamaran takes adventurous tourists and kamaaina out of Kewalo Basin for sailing cruises, snorkeling tours and private charters.
HB: How do you compete with the bigger tourist attractions?
"The consistency with our product and the word of mouth is helping a lot. Being reliable with the agents in Waikiki. Being on time and having our customers come back and tell the agents how fun it was. It'd be nice to leave our ad in Waikiki all the time, but it's such a huge cost."
HB: How effective are those Waikiki brochures?
"When I've watched people in Waikiki, they don't grab every single brochure – they'll grab two or three sailing or snorkeling brochures. I don't think it's as effective as it was 10 years ago, and that's because of the Internet. Instead of grabbing all this paperwork and carrying it around, it's in their phone, it's in their laptop."
HB: What makes for a great Web site ?
"There has to be all your contact info in there. And being really honest about what your product is – having a lot of pictures of it. Video on your Web site is really good. Then, when people show up, they're actually more impressed. What we're not getting is people coming and saying, 'Well, that's not what it looks like online.' "
HB: Ever have a big marketing investment flop?
"We threw a pretty good budget at marketing when we first started. We had this big Flash website that we did, and that didn't really make a difference. And we just went to a simple website with all of our information and some pictures and video and that worked great."
HB: What are some inexpensive ways to advertise?
"Getting out there and going to these networking events where other business owners are coming in, and then doing some cross-marketing with those companies. We've had a few restaurants that have had managers and owners who love the boat and want to put a little card in their restaurant and we put something on the boat. That kind of thing works more with local businesses."
Makani Catamaran
SailMakani.com
591-9000