Marshmahalos. You're Welcome.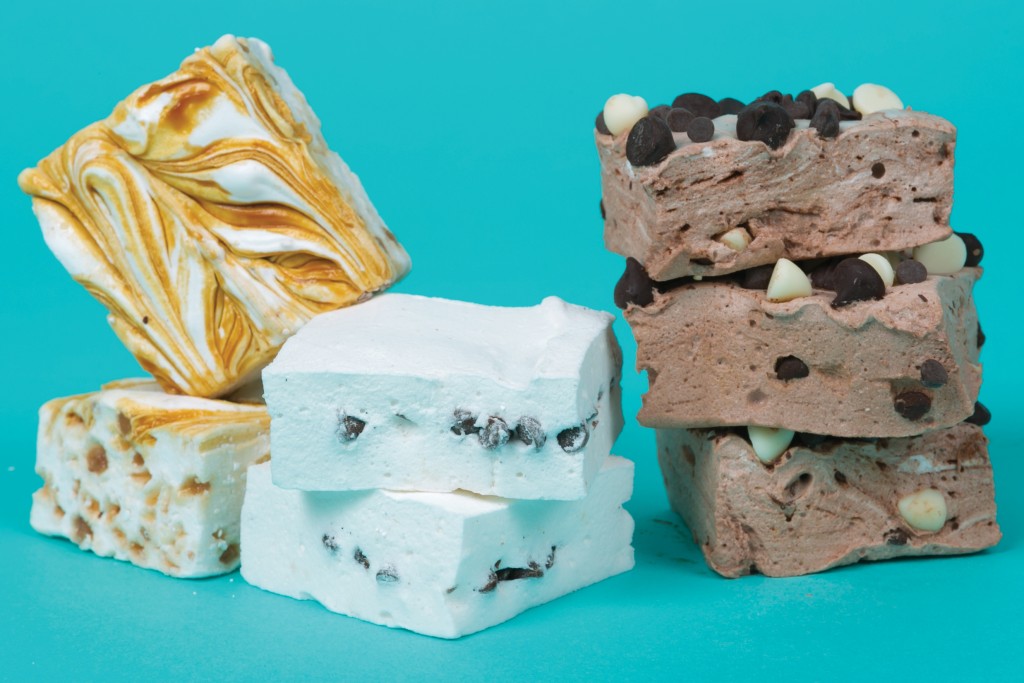 Move over, Jet-Puffed, there's a new marshmallow in town.
Kristin and Kui Bento have introduced Marshmahalos, a gourmet take on the spongy confection.
"They come in a variety of flavors, including Royal Chocolate Mousse, Salted Caramel Crunch and Strawberry Lemonade," says Kristin Bento.
The Bentos started by making mochi when they launched their business this past summer under the name Bentos Mochi and Delectables. Now, they've added Marshmahalos and, depending on the flavor, customers at the Ala Moana Farmers' Market shell out $4 to $6 for three Marshmahalos. At the inaugural Honolulu Night Market, they sold two for $5 and the demand was great, with $1,300 worth sold by evening's end, Kristin says.
All of this comes as a surprise to Kristin, who, as a stay-at-home mom, was searching for a way to fulfill her 3-year-old daughter London's craving for mochi.
"Mochi is so expensive, so Kui, a carpet installer, who has always had a passion for making crazy concoctions in the kitchen, decided to make his own mochi with a recipe for chi chi dango and a piece of leftover chocolate. That's how our popular truffle mochi was born and our business came to fruition."
www.facebook.com/BentosMochiandDelectables