Maryknoll Expands Program to Include Pre-Kindergarten for the 2022-2023 School Year – Still Accepting Applications for all Grade Levels
As Hawaii's largest coed Pre-K through 12th grade Catholic private school, each student receives personalized instruction and guidance to develop the knowledge, skills, and character to thrive in a global society.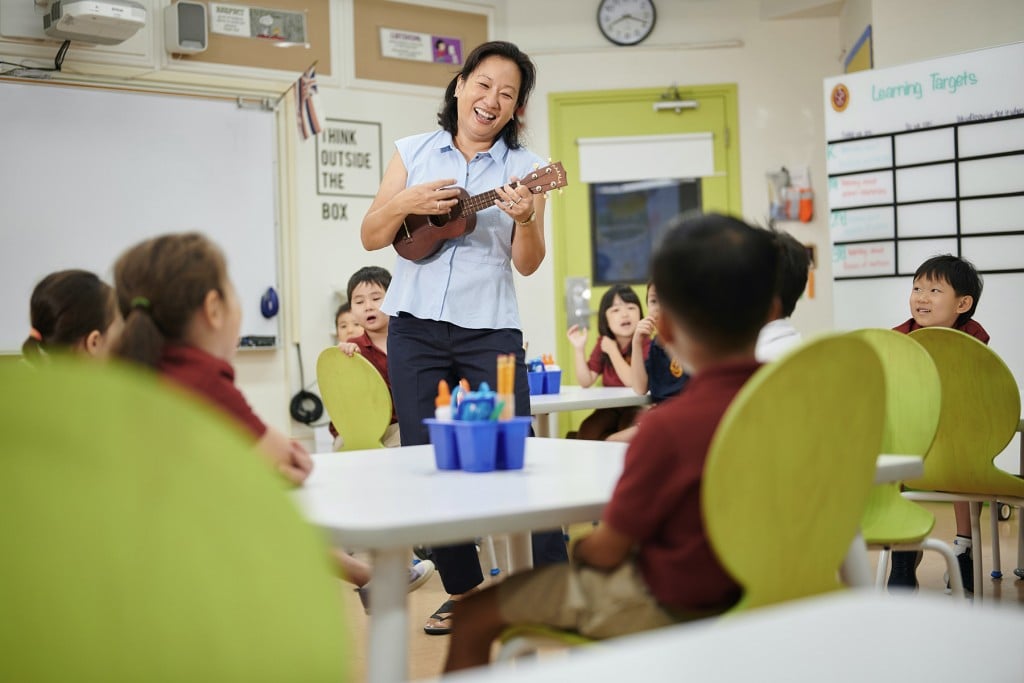 The year before kindergarten is a time of tremendous growth. As a parent, you want your child to enjoy this stage while building the right skills for the steps ahead. Maryknoll offers a pre-k program that gives you both teachers who cherish this important time and a curriculum recognized by parents and teachers for helping children build the social and academic skills necessary to be ready for school.
Maryknoll's program provides opportunities for each child to cultivate knowledge, self-discipline, creativity, and spiritual and physical growth. They believe in creating a warm and loving environment where children can learn about themselves, gain an understanding of others and develop strong self-esteem. Pre-K students will participate in activities that include art, language development, math, music and movement, science, and outdoor play.
Rooted in the Catholic faith, Maryknoll School is a nurturing and welcoming community that values academic innovation and excellence, lifelong learning, service to others, and the courage to imitate Jesus by word and example. As Hawaii's largest coed Pre-K through 12 Catholic private school, each student receives personalized instruction and guidance to develop the knowledge, skills, and character to thrive in a global society. From Grade School to High School, students create their own customized academic and extracurricular pathways that combine classes, clubs, sports, internships, and international experiences. Every Maryknoll graduate practices Noblesse Oblige — to whom much is given, much is expected — and is inspired to live as a leader with a commitment to serving others and making an impact in the community. Discover the Maryknoll Experience at: www.maryknollschool.org/admission

Maryknoll School
1526 Alexander Street, Honolulu, HI 96822
www.maryknollschool.org