Maui Financial Opportunity Center Puts Affordable Housing Within Reach
Improving credit scores, managing debt, and increasing savings helps families become "home-purchase ready".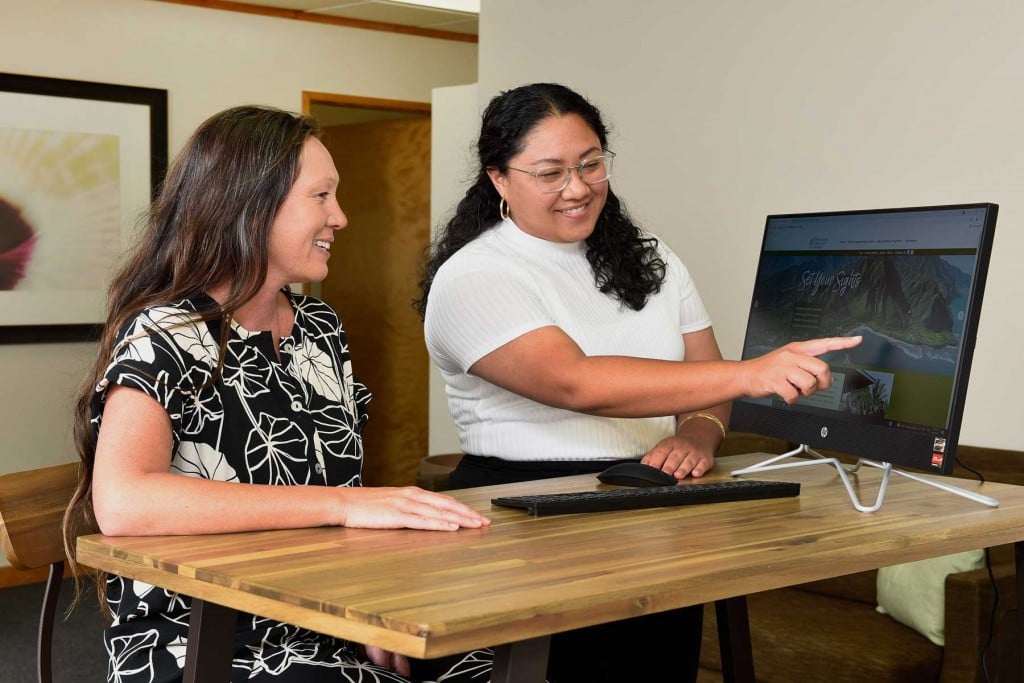 With income limited by the local job market, childcare expenses and other costs, and debt like car payment and student loans, many local families assume they'll never be able to buy a house. The Maui Financial Opportunity Center (FOC) is working to change that.
"We help people focus on the goal, and help them get financially prepared to be home-purchase ready," said Rhonda Alexander-Monkres, program manager for Maui Financial Opportunity Center.
The affordable housing crisis is especially tough in Maui County, where more than 50 percent of households are considered cost-burdened, meaning they spend 30 percent or more of their income on housing. That's the highest in the state.
In December, the Financial Opportunity Center announced it had achieved its first-year goal of working with more than 1,000 local families to improve their financial stability in order to qualify for affordable housing.
Established in 2020 with matching $250,000 grants from Hawai'i Community Foundation and the County of Maui, the FOC is run by the nonprofit Hawaiian Community Assets, Hawai'i's largest HUD-certified housing counseling agency.
"A lot of residents feel like they can't afford a home. We say, 'let's focus on getting you prepared'…"

– Rhonda Alexander-Monkres, program manager, Maui Financial Opportunity Center
The center provides families with financial education, help navigating the homebuying process, and connections with grants and loan programs. Services are free.
Participants start with the program's financial education workshop and homebuyer workshop. They then are matched with a financial counselor who meets with them every four to six weeks to assess their homebuyer readiness and works with them to achieve their goals.
According to HCA, 67% of families who have completed financial counseling through the Maui FOC have successfully increased income, built savings, paid down debt, or improved credit scores to qualify for rental housing or a mortgage. This is significantly greater than the U.S. total, where 15% of families improved their financial capacity after completing HUD counseling services, according to the most recent national HUD reporting.
"A lot of residents feel like they can't afford a home. We say, 'let's focus on getting you prepared, so that if and when that affordable home becomes available, you're ready," Alexander-Monkres said.
"We have families who have been able to save anywhere from $8,000 to $20,000," she said.
Once they're ready to take the next step, participants can be referred to Hawai'i Community Lending, HCA's financial arm, for help accessing debt consolidation and emergency loans, down payment assistance products and mortgage packaging for the USDA 502 home loan. They can also be connected with home-builders offering affordable rentals and for-sale homes.
Maui residents interested in receiving no-cost FOC services and products can go online at www.HawaiianCommunity.net
---
Did You Know?
Hawai'i Community Foundation (HCF) launched the House Maui initiative to bring together a diverse group of voices from all sectors to create a sustainable housing market for Maui's families.
To support the House Maui Initiative, visit HouseMaui.com