Mechanics, Here's Your Teacher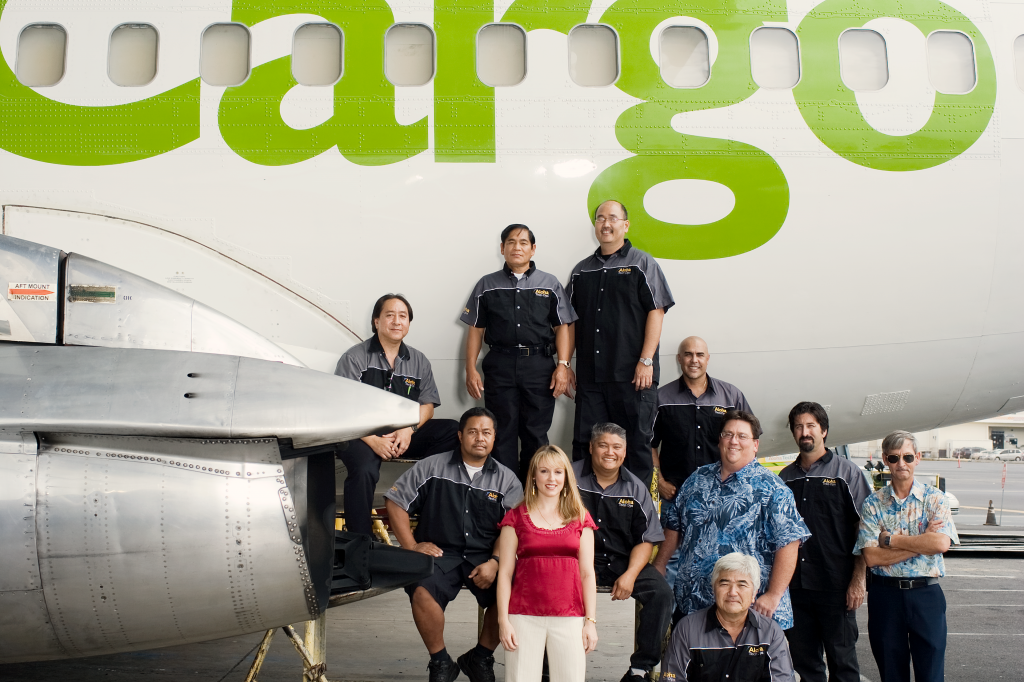 Angel Keene, who trains aircraft mechanics for Aloha Air Cargo, is used to people's surprise when they first meet her. Blonde and 5-foot-2, Keene is often told she doesn't look like a mechanic, but she keeps her sense of humor.
"I say, 'I'm glad I don't look like a mechanic if it means I'm clean or well-dressed.' "
Keene grew up on Maui watching airplanes' white trails in the sky and dreaming about flying. By age 15, she had flown solo in a glider and at 18 got her commercial glider rating. She landed a commercial glider job at Mokuleia Airfield on Oahu's North Shore.
But Keene wanted to be a pilot who understood mechanics, so she went to school for her airframe and power-plant certification. At Mokuleia, aircraft mechanics asked her to squeeze into small areas of aircrafts, so she also knew her size could be an advantage.
Right out of school, Aloha Airlines hired her as an aircraft mechanic – even though fewer than 3 percent of those in the profession are women.
She worked almost 12 years with Aloha Airlines, eventually becoming a maintenance technical trainer. After the airline closed, Aloha Air Cargo hired her as maintenance-training manager.
"It's challenging, but that's what keeps it interesting," she says.
Keene says she is used to dealing with an almost all-male workforce.
"If they don't like something, they'll say it to my face," she explains. "I also know it's better to be part of the team than one of the boys. They adjust their vocabulary and jokes, and that has helped me gain respect."
She estimates she has trained about 1,000 mechanics, many of them several times. Just two have been women, but Keene hopes today's children will grow up with a broader vision of career possibilities.
"Women can be pilots, doctors, soldiers. We need to tell kids that aircraft mechanic is a job for anyone, male or female."