Merging Visions Roundtable – Podcast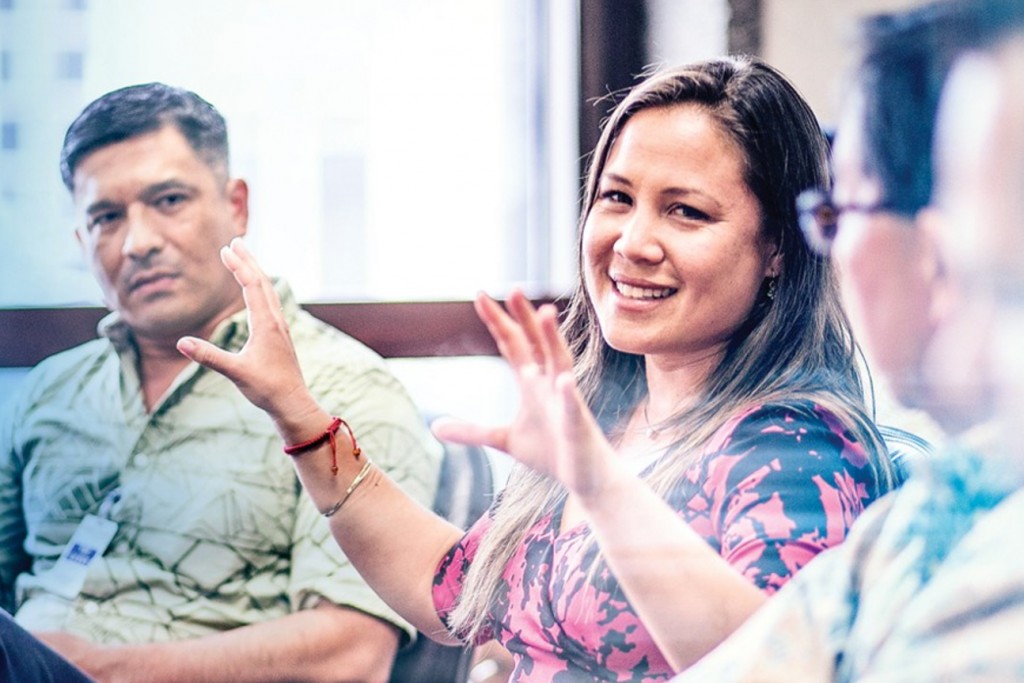 A multigenerational panel discusses the value of Millennials, innovation, sharing power and responsibility, and how to solve the "real wicked problems" Hawaii faces.
Mahalo to our Merging Visions partners for helping make this conversation possible: Cades Schutte LLP, Hawaiian Telcom and Kaiser Permanente Hawaii.
Featuring:

Peter Ho, 51
Chairman, President and CEO, Bank of Hawaii.

Melialani James, 38
President, Hawaii Venture Capital Association, and Head of New Ventures, Sultan Ventures.

John Komeiji, 62
Chief Administrative Officer and General Counsel, Hawaiian Telcom.

Colbert Matsumoto, 63
Executive Chairman of the Board, Island Insurance.

Robert Nobriga, 42
(former) Executive VP and CFO, The Queen's Health Systems.
(current) CFO, American Savings Bank

Virginia Pressler, 67
Director of the State Department of Health.

Kawika Riley, 33
Chief Advocate of the Office of Hawaiian Affairs.

Nicole Velasco, 30
Executive Director, Office of Economic Development, City & County of Honolulu.

Baby Boomer Moderator – Steve Petranik, 59
Editor, Hawaii Business magazine

Millennial Moderator – Daniel Ikaika Ito, 34
Digital Media Director, Hawaii Business magazine
---

View the transcript HERE