This Remodeled Headquarters Makes Other Offices Look Boring and Cold
Two leaders at Servco Pacific describe what went into the renovation. Tip No. 2: Ask employees what they need to do their jobs.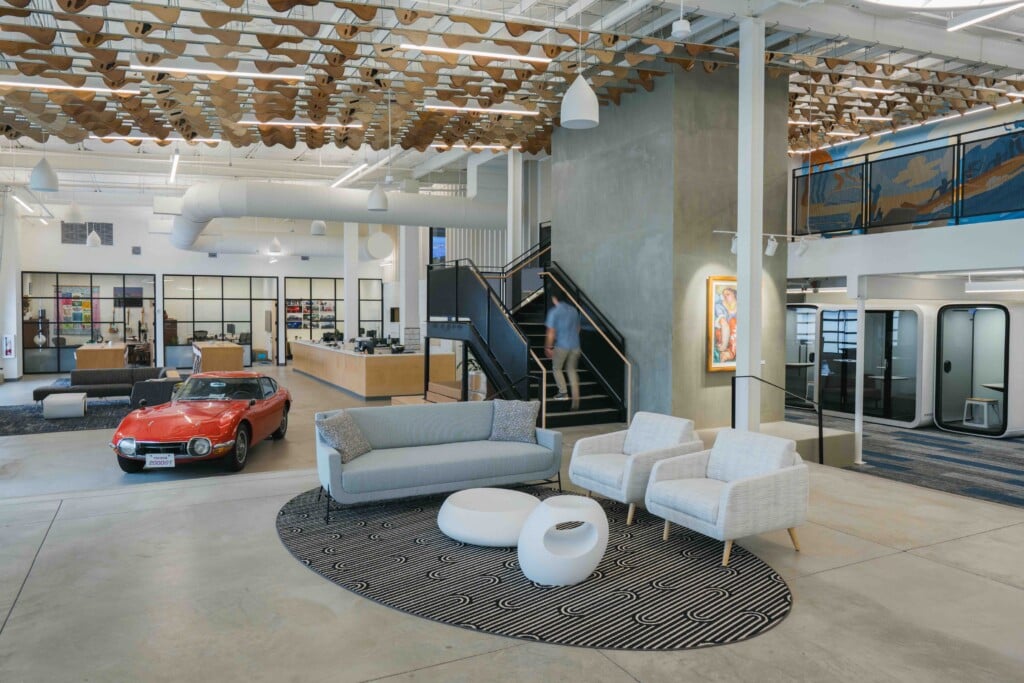 Some companies have taken advantage of the return to full-time in-person work to rethink and renovate their offices to better suit contemporary needs and goals.
At Servco Pacific, we recently completed renovations on our corporate headquarters, which serves over 150 team members across several corporate teams. We unveiled the renovations in April with a video tour.
Based on our experience, here are the top things to consider when doing an office renovation:
1. Review Policies: Start by considering how the office will be used. Will team members come in every day or just a few times a week? Will they have assigned desks or rotate? These policies impact how much space you'll need and how versatile each space must be.
2. Understand Employee Work Habits: Find out from team members what their "normal" day looks like. Do they need more collaborative spaces for in-person meetings or more isolated areas for calls and virtual meetings? The arrangement of an office significantly impacts productivity, collaboration and culture. At Servco, we complemented individual desk spaces with open collaborative spaces, conference rooms and phone booths to fit varied needs.
3. Think About Executive Approval: Is your leadership team on board for a full renovation or do they need to be convinced? Identify who the final decision-makers are, understand their priorities and make sure to address their specific concerns when seeking approval.
4. Be Environmentally Friendly: An office renovation is a great opportunity to implement environmentally friendly designs. To be greener, we included motion-sensor light fixtures, designated recycling areas, and energy-efficient appliances throughout our office space.
5. Self-Reflect: Before starting, reflect on your company's values, priorities and brand personality. Think about what your brand stands for and how your office space can reflect that. At Servco, where half of our business lies in automotive mobility and the other half lies in musical instruments, our renovated space is built in a former car dealership, with an antique vehicle as the centerpiece of the lobby, guitar-shaped accents on the ceiling and Fender guitars decorating the walls.
The building exterior remains untouched, besides a touch-up paint job, projecting humility and paying homage to our start as a two-car garage in Waialua, while the open-concept interior design encourages innovation and teamwork – two of our core values – and conveys the company's growth mindset.
Use your workspace to similarly embody and reinforce your company's values wherever possible.