Molokai at Work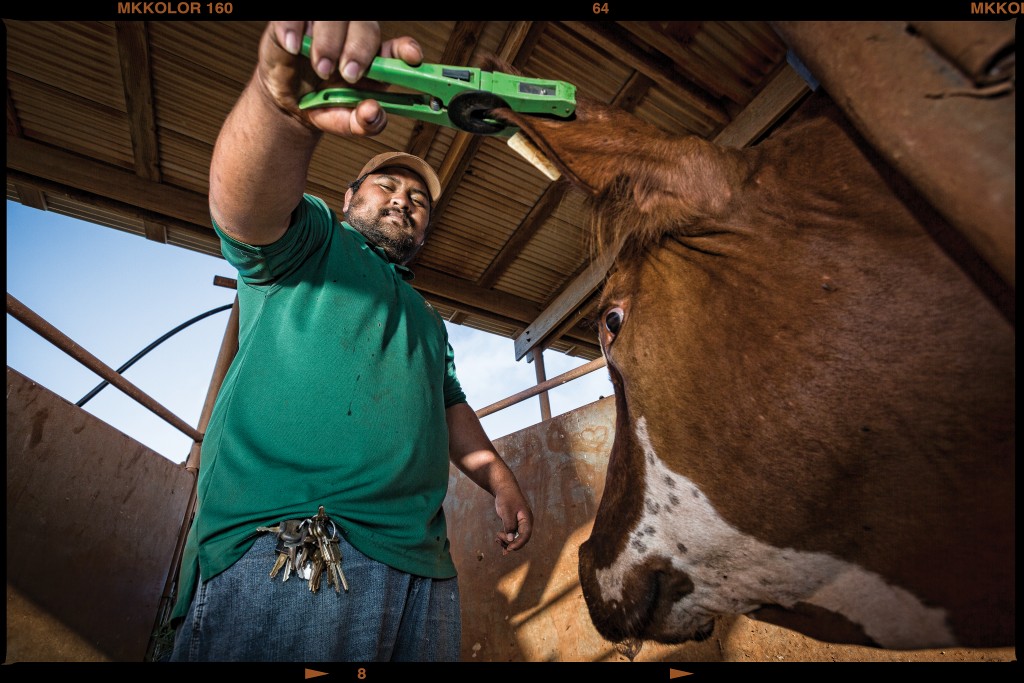 MOLOKAI IS OFTEN characterized as the Island with Hawaii's highest unemployment rate. That's unfortunate, because most of the residents work hard to earn a living. So we asked photographer PF Bentley, who lives on the Friendly Isle, to showcase his neighbors on the job.
---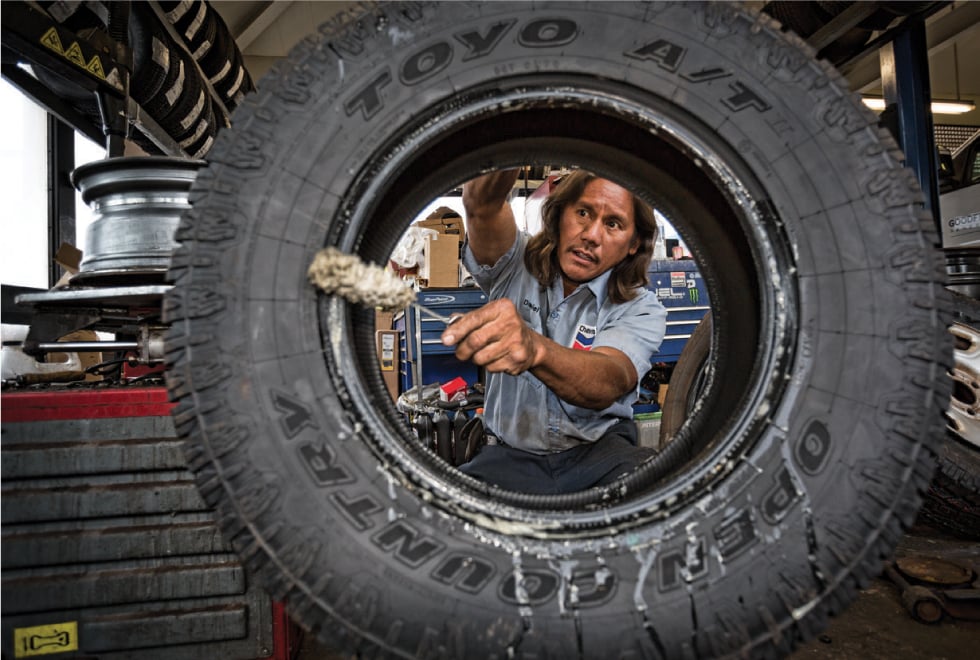 Danny Juario Sr., 56: He has been working as an auto mechanic for 33 years at Rawlins Service Station in Kaunakakai. What he likes best: "Seeing people smile after I pau fix their car."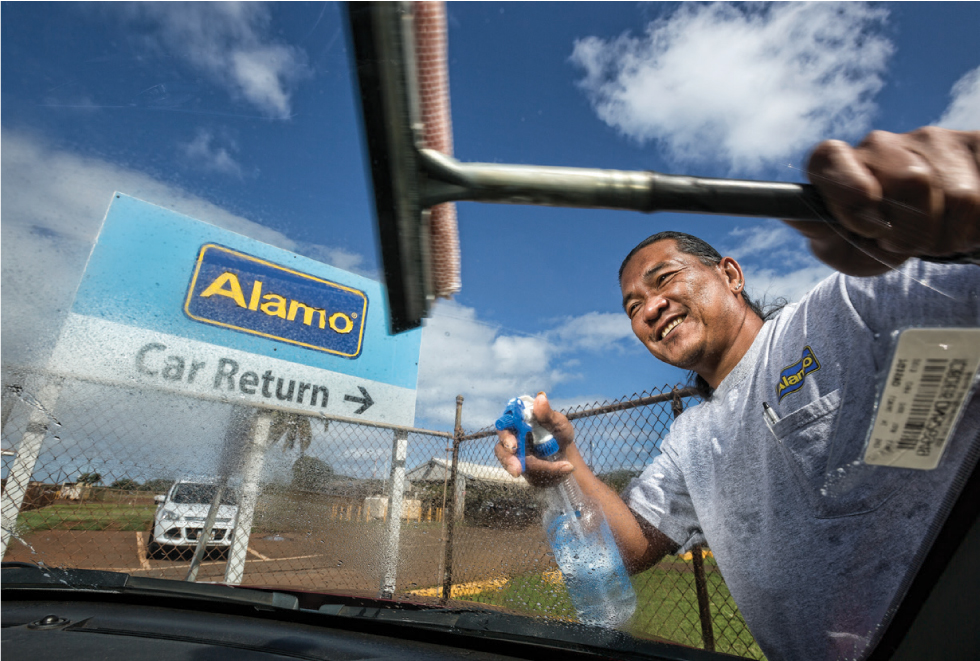 Anas Balbas, 44: For six years, Balbas has been maintaining the vehicles at the Alamo Car Rental outlet at Molokai Airport. "It's a good work environment," he explains, "and you meet different people every day visiting Molokai."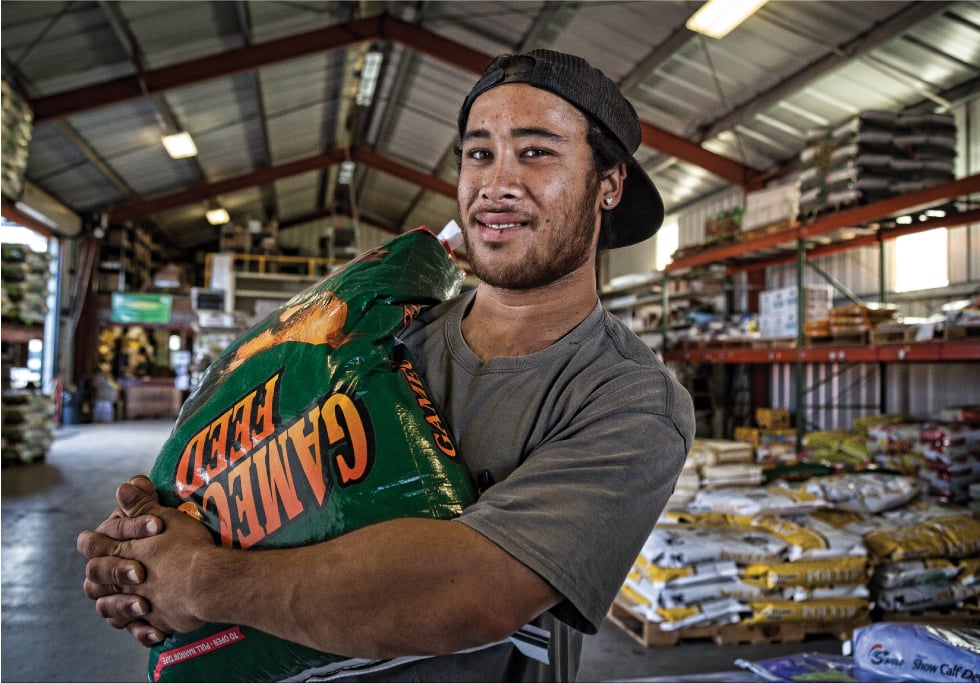 Ehu Rawlins, 20: Works in customer service at Hikiola Co-op. "I've been here just a year but learning everyday."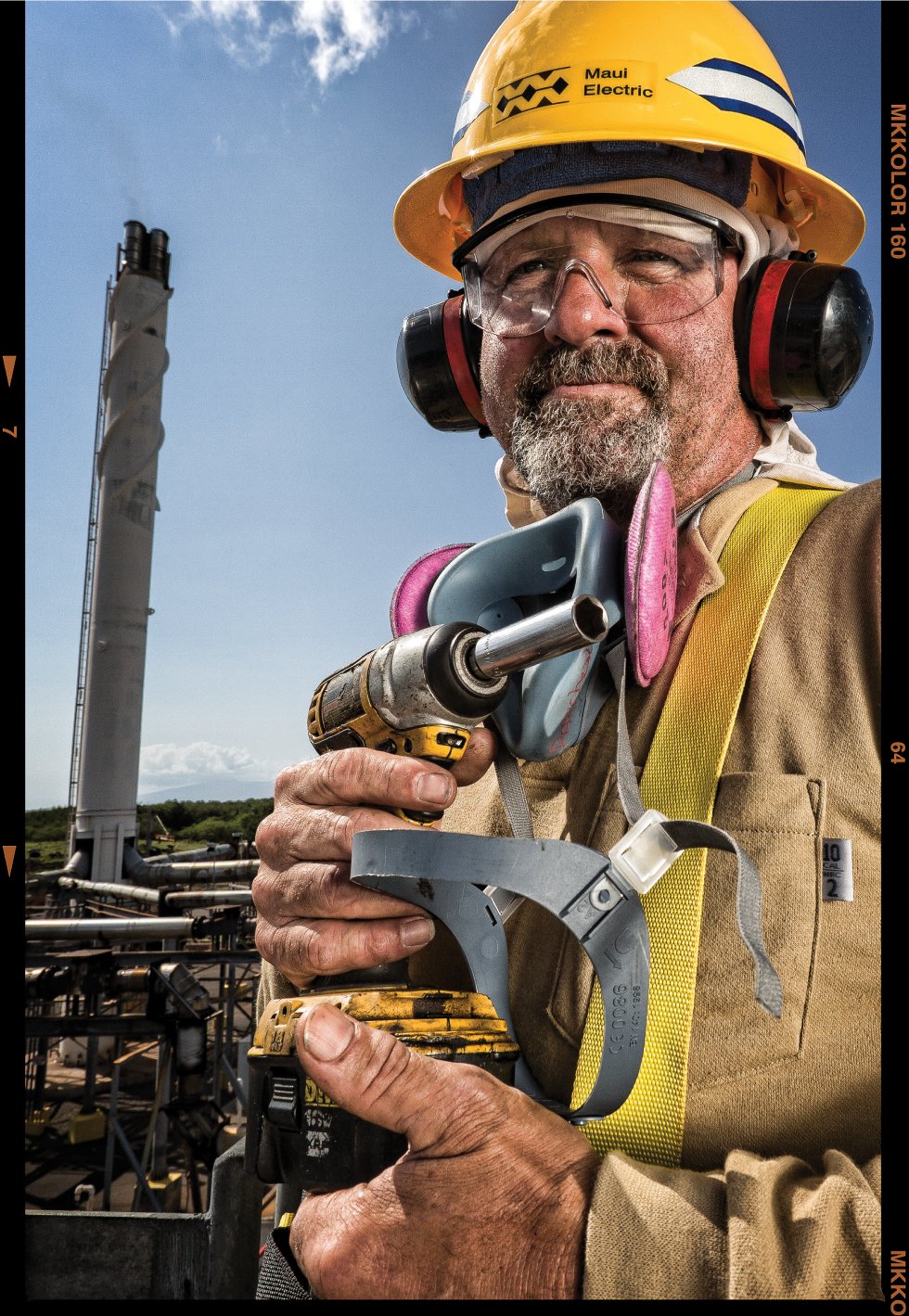 Paul Patchen: Molokai has only one power plant and Patchen works as a diesel maintenance mechanic to keep that plant running. "I love the multitasking that goes on everyday. Seems like there's a new challenge to accomplish all the time," says the 11-year employee of Maui Electric Co.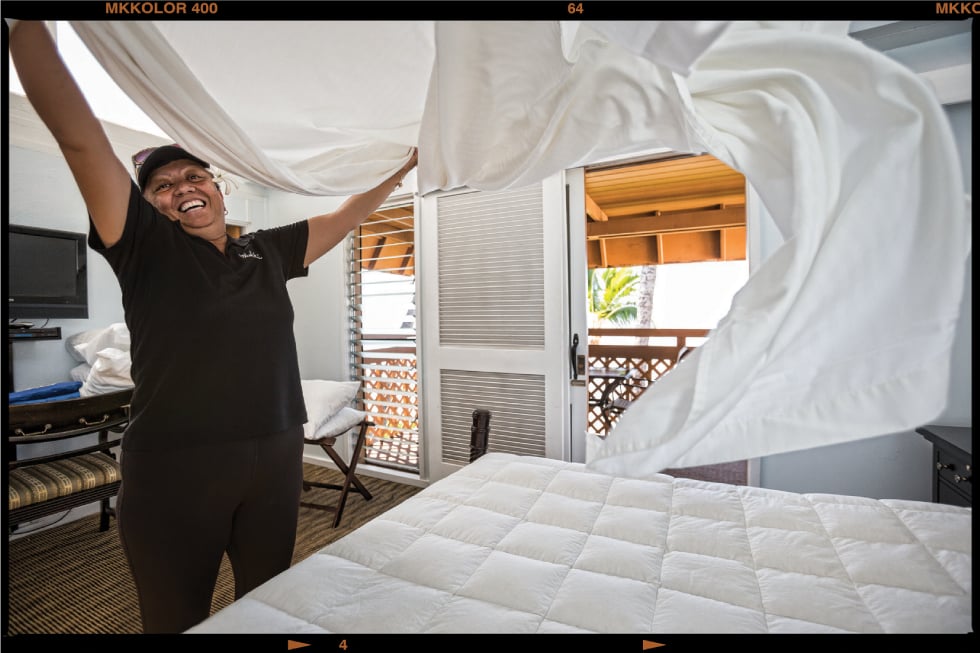 Lorraine Naomi Luuloa, 54: The Housekeeping manager puts the top sheet on a bed at the Hotel Molokai, where she has worked for almost eight years. "Everyone here is like ohana and we all work very hard to make our jobs and life here easy living."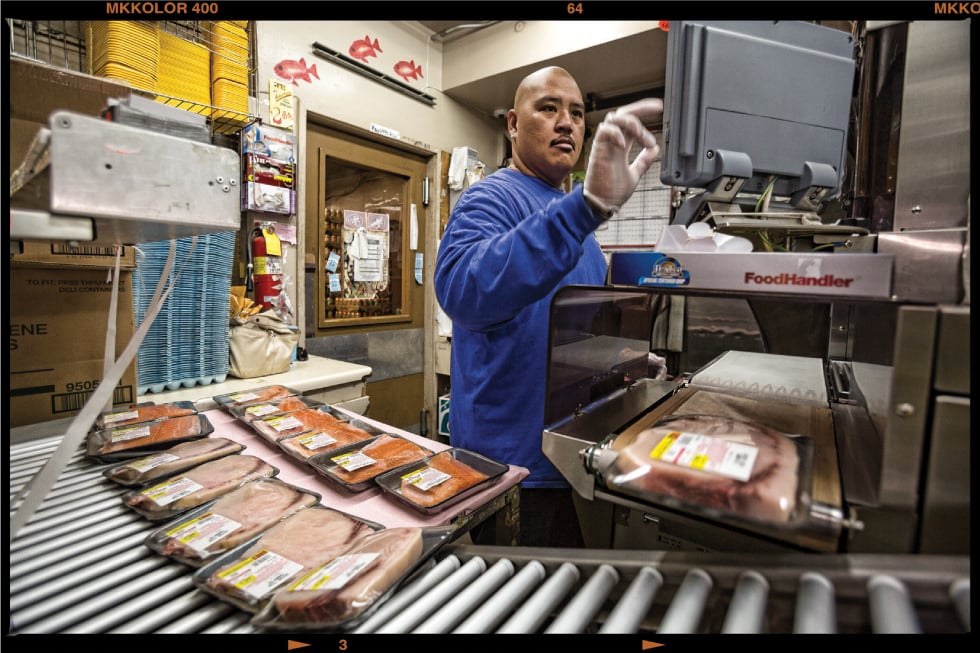 P.J. Augustiro, 41: Augustiro is the supervisor for the Meat Department at Friendly Market, where he's worked for 26 years. Here he's putting prices on seafood and meats before they're put out for sale.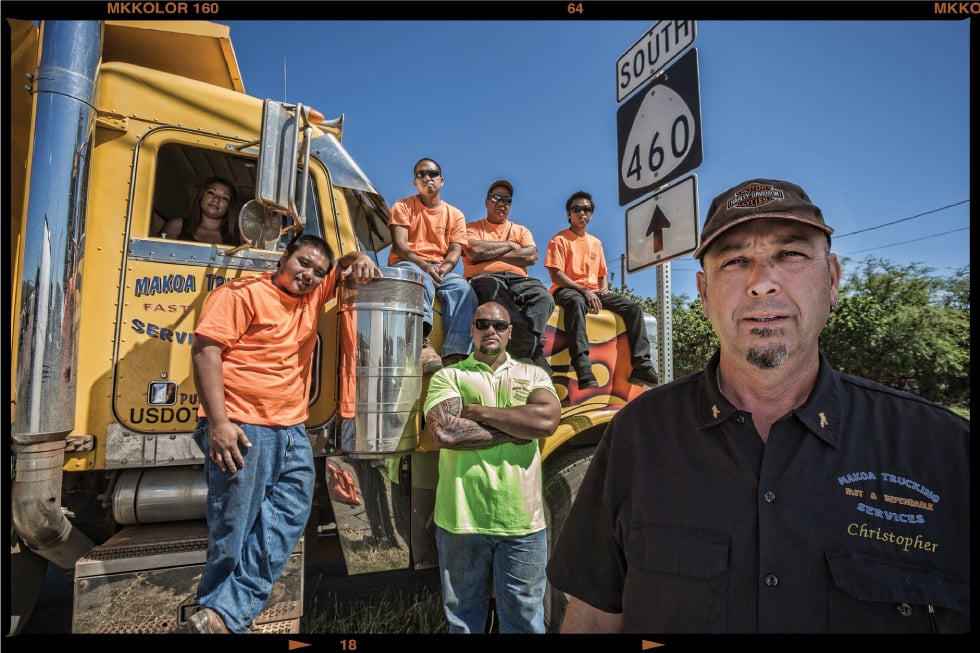 Chris Mebille and crew: Mebille is the VP, chief operations officer and co-owner of Makoa Trucking & Services in Kaunakakai. His crew comes from all over the Island.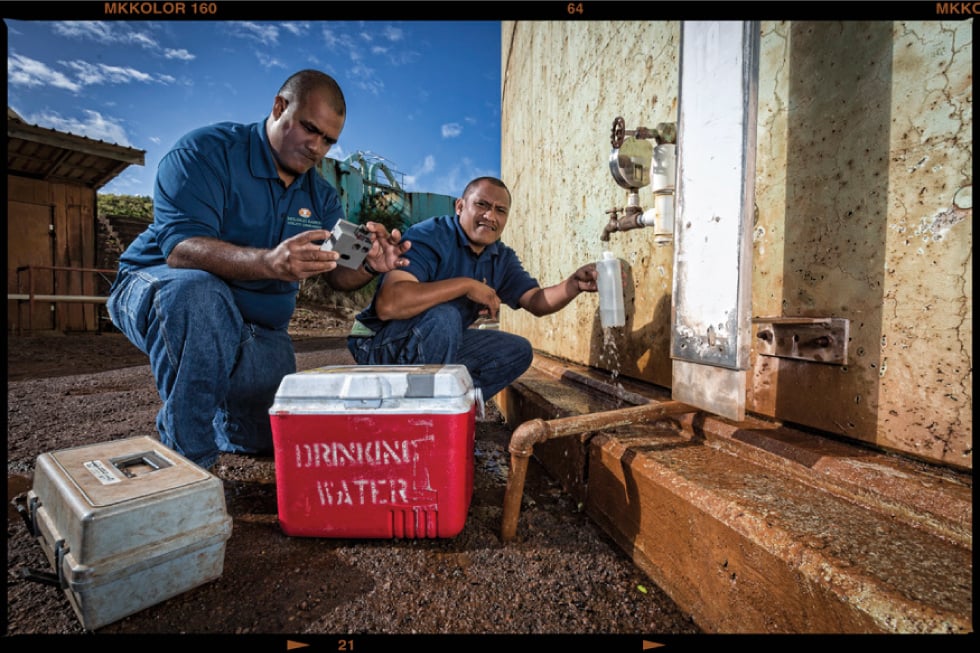 Clement "Sonny" Reyes Jr., 39, and Rex Kamakana: Reyes, left, samples water, checking for bacteria. For 14 years, the water utilities supervisor has worked for Molokai Ranch, which provides water to Molokai homes and businesses. "The best part of the job is providing service to our customers," he says. Kamakana, a 19-year employee with Molokai Ranch, enjoys the camaraderie. "It's nice to work with friends on the job."
Raymond Hiro, 51: The maintenance supervisor works in the shop at Molokai Ranch headquarters in Maunaloa. "I enjoy dealing with the Maunaloa community."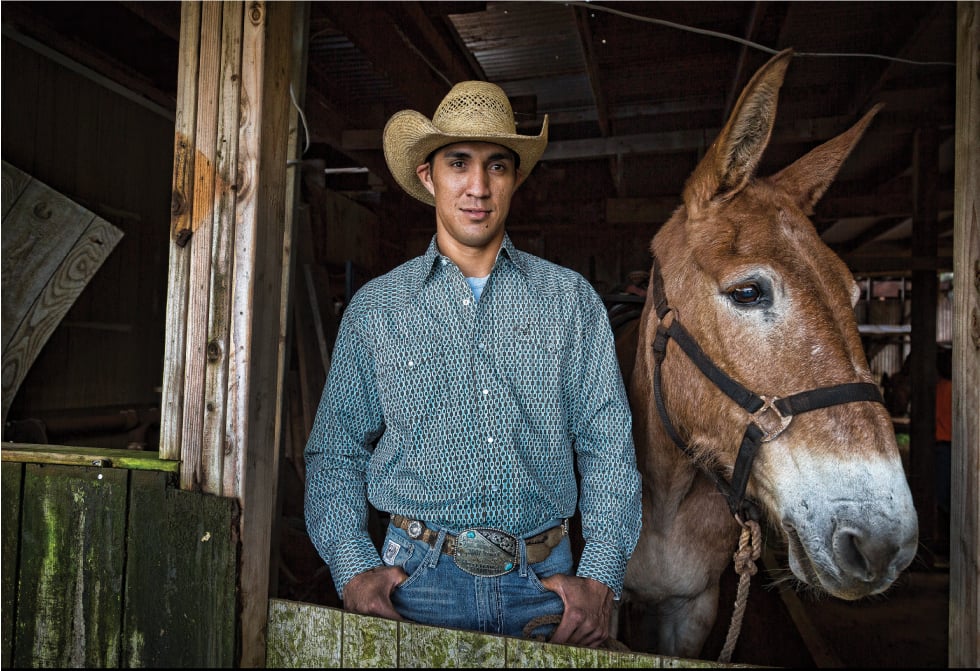 Sale Sproat, 31: The co-owner and operator of the Kalaupapa Guided Mule Tour grew up at the mule barn under the eye of his legendary father, the late Buzzy Sproat. "I love meeting people from all over the world," he says.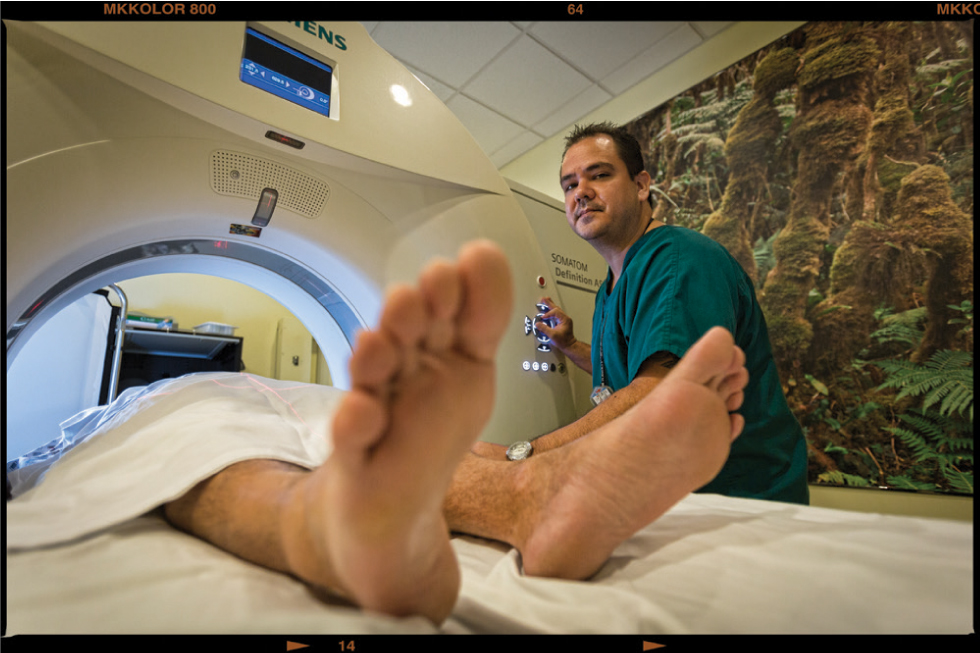 Gary Massengill, 39: "I enjoy the tight-knit culture within the hospital delivering the best care to our patients," says the radiology manager at Molokai General Hospital, who has been there five years.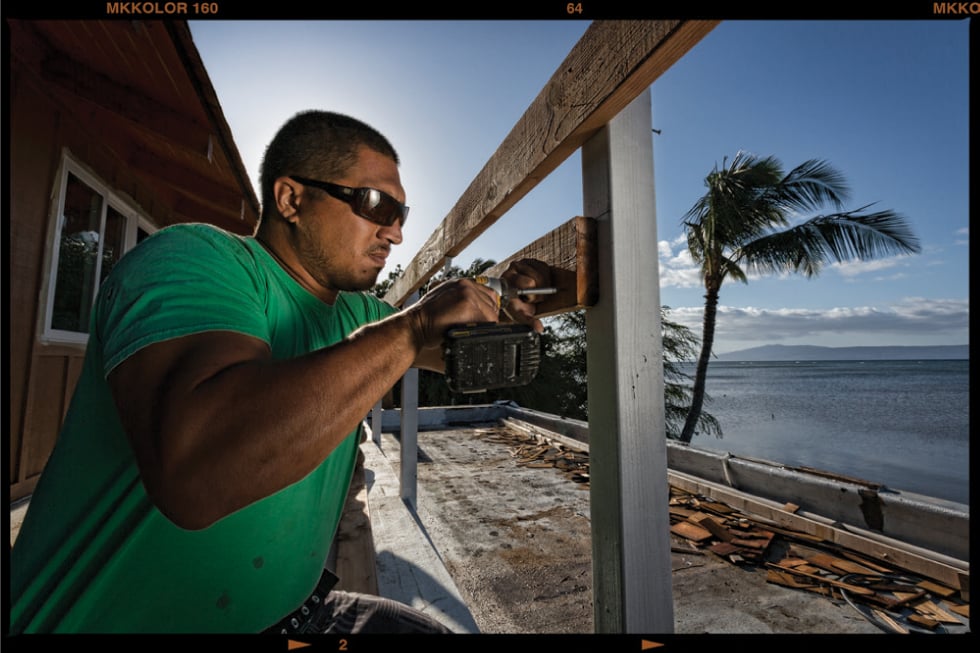 Tim Emmanuel, 32: The construction worker tackles a remodeling project at Hotel Molokai. "I enjoy solving new obstacles and challenges every day. Keeps things interesting," he says with a smile.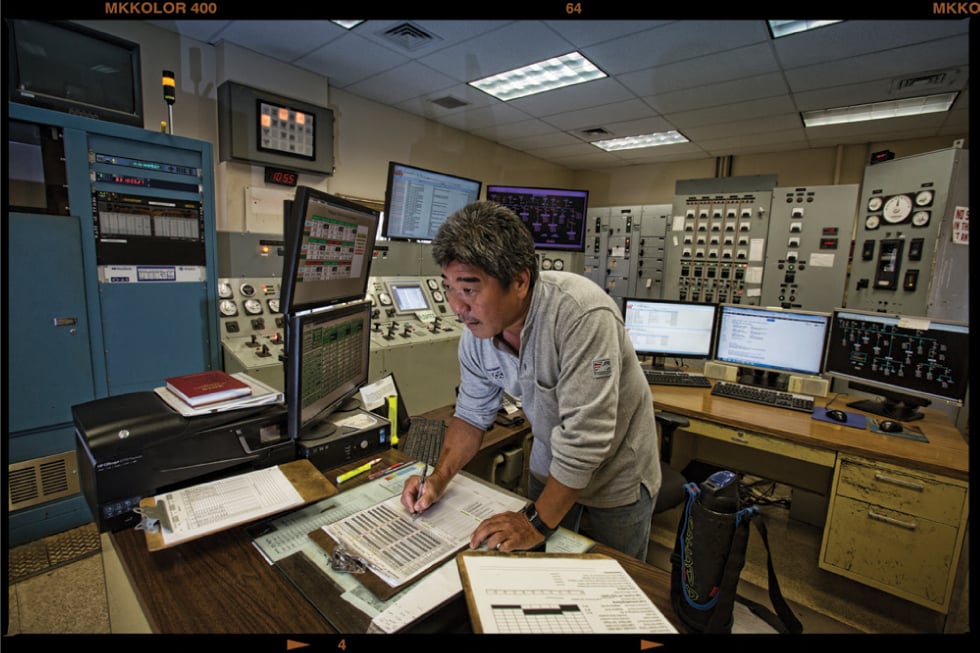 Todd Tamanaha: The chief operator at the MECO power plant for 12 years checks a screen in the control room.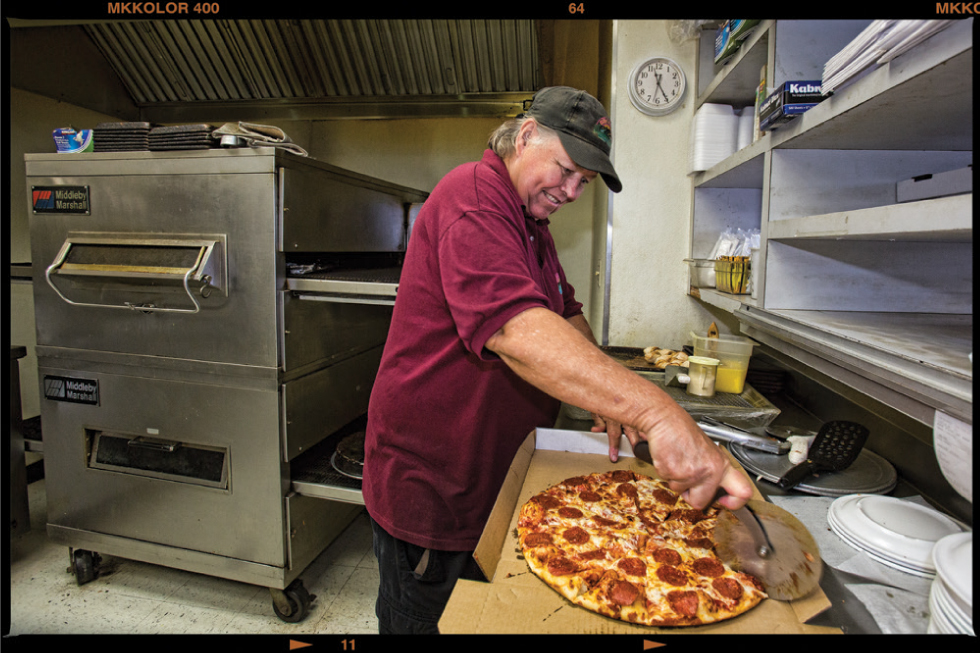 Lenord Lucas, 57: "I like being able to provide for my ohana," says Lucas, who has worked at Molokai Pizza for 20 years.
PHOTOS BY: P.F. BENTLEY