More room to enjoy pancakes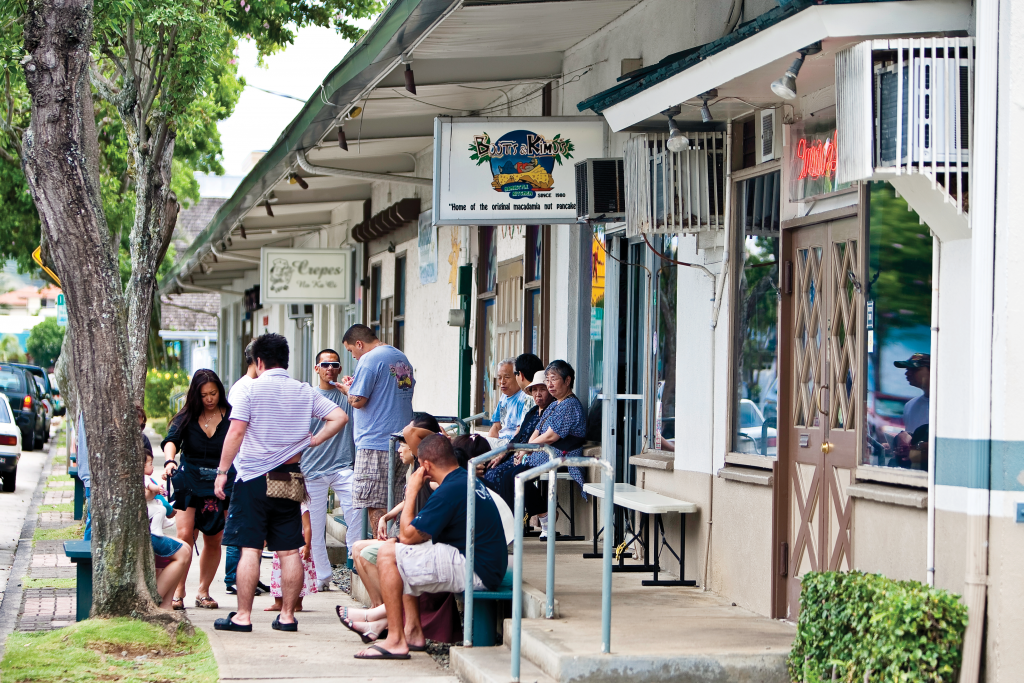 One of Oahu's most popular breakfast and lunch restaurants has moved to a bigger location down the street in Kailua. With 60 seats, Boots & Kimo's Homestyle Kitchen now has more room for all the locals and tourists who used to stand in line waiting for a spot. At right is a picture of those customers waiting at the old location.
The family-run restaurant didn't change its menu when it moved, so you can still get the signature macadamia-nut pancakes and special macadamia-nut cream sauce, or the popular fried-rice omelet.
Boots & Kimo's
151 Hekili St., Kailua
263-7929