Hawaii's Most Profitable Companies: Hawaiian Airlines is No.1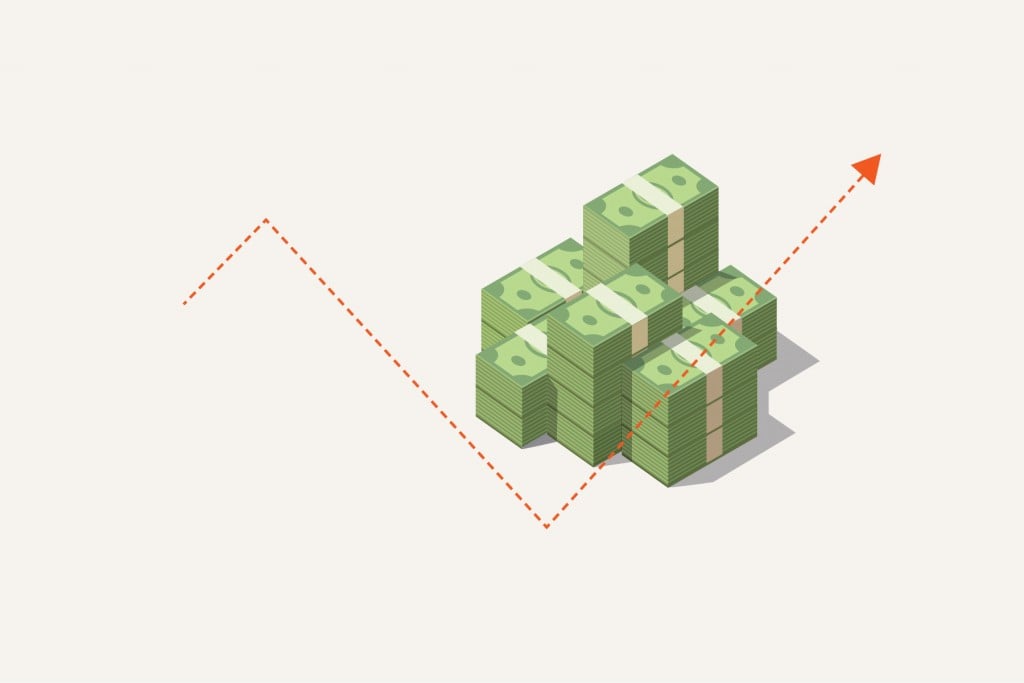 Hawaiian Airlines is the most profitable company in Hawaii

after two straight years as No. 2 on our annual ranking. Its profit in 2017 was $364 million.

Matson takes over second place this year on the Most Profitable Companies list and last year's leader, Hawaiian Electric Industries, fell to sixth.

For the first time in the eight years that Hawaii Business has tracked the state's Most Profitable Companies, Bank of Hawaii was more profitable than its longtime rival, First Hawaiian Bank. The ranking is based on 2017 financial results.

Among big companies, Alexander & Baldwin led in return on revenue: Its profit of $230.5 million was 54 percent of revenue.

Every year Hawaii Business surveys companies for the Top 250 list (August issue) and asks them to also provide net profit figures – the money left after operating expenses, taxes, interest and dividends are paid. Not all companies report this data to us.

Hawaii Business researchers also review investor reports, filings with the federal Securities and Exchange Commission and federal tax Forms 990 for many of Hawaii's largest organizations, to obtain net profit figures that were not reported directly to us. The companies we researched are denoted with shading in the list below. Nonprofits, not-for-profits and public/government agencies have been denoted with an asterisk.

Businesses that self-reported to Hawaii Business were asked to use generally accepted accounting principles for their industries in calculating net profits or losses for 2017. If questions about GAAP arose, we relied on the expertise of the local accounting firm Accuity LLP. 
| | | | | | | |
| --- | --- | --- | --- | --- | --- | --- |
| PROFIT RANK 2018 | PROFIT RANK 2017 | TOP 250 RANK 2018 | COMPANY NAME | GROSS ANNUAL SALES (2017) | NET PROFIT/LOSS (2017) | PROFIT AS A PERCENT OF REVENUE |
| 1 | 2 | 2 | Hawaiian Airlines | 2,695,628,000 | 364,041,000** | 14% |
| 2 | N/A | 4 | Matson, Inc. | 2,046,900,000 | 232,000,000 | 11% |
| 3 | 5 | 24 | Alexander & Baldwin, Inc. | 425,500,000 | 230,500,000** | 54% |
| 4 | 4 | 14 | Bank of Hawaii | 689,211,000 | 184,672,000 | 27% |
| 5 | 3 | 12 | First Hawaiian Bank | 776,373,000 | 183,682,000** | 24% |
| 6 | 1 | 3 | Hawaiian Electric Industries, Inc. | 2,555,625,000 | 165,297,000** | 6% |
| 7 | N/A | 10 | *Hawai'i Pacific Health | 1,290,006,937 | 97,194,933** | 8% |
| 8 | 59 | 15 | *Hawaii Health Systems Corp. | 679,169,889 | 89,000,840** | 13% |
| 9 | 6 | 39 | *Honolulu Board of Water Supply | 231,445,280 | 60,371,436** | 26% |
| 10 | N/A | 1 | *Hawaii Medical Service Association (HMSA) | 3,639,867,945 | 58,004,883** | 2% |
| 11 | 7 | 47 | Central Pacific Financial Corp. | 204,199,000 | 41,204,000 | 20% |
| 12 | N/A | 6 | *University of Hawai'i | 1,773,156,000 | 33,076,000** | 2% |
| 13 | 20 | 32 | UHA Health Insurance (University Health Alliance) | 289,193,858 | 18,607,311 | 6% |
| 14 | N/A | 73 | Wyndham Vacation Ownership | 109,218,708 | 16,839,229 | 15% |
| 15 | 9 | 107 | Territorial Savings Bank | 72,179,000 | 14,962,000 | 21% |
| 16 | N/A | 26 | *AlohaCare | 377,680,000 | 12,362,972** | 3% |
| 17 | N/A | 19 | Wellcare Health Insurance of AZ Inc. | 569,503,776 | 12,031,160** | 2% |
| 18 | 8 | 178 | Maui Land & Pineapple Co. Inc. | 24,380,000 | 10,900,000** | 45% |
| 19 | 11 | 111 | *HawaiiUSA Federal Credit Union | 67,774,000 | 10,656,867 | 16% |
| 20 | N/A | 143 | *YMCA of Honolulu | 39,409,000 | 10,043,000 | 25% |
| 21 | N/A | 23 | JTB Hawaii Inc. | 486,300,000 | 9,919,000 | 2% |
| 22 | 15 | 58 | *Kaua'i Island Utility Cooperative | 147,849,788 | 8,983,910 | 6% |
| 23 | 33 | 225 | *Maui County Federal Credit Union | 10,149,420 | 8,126,158 | 80% |
| 24 | N/A | 184 | Wells Fargo Advisors | 22,849,153 | 6,624,344 | 29% |
| 25 | N/A | 38 | Tony Group | 236,080,000 | 5,370,000 | 2% |
| 26 | N/A | 148 | Na Alii Consulting & Sales, LLC | 34,567,330 | 4,678,297 | 14% |
| 27 | 16 | 166 | Aqua Engineers Inc. | 29,300,000 | 4,500,000 | 15% |
| 28 | 37 | 49 | Hawaii Medical Assurance Association (HMAA) | 196,000,000 | 3,800,000 | 2% |
| 29 | 24 | 175 | Native Hawaiian Veterans LLC | 25,606,761 | 3,075,808 | 12% |
| 30 | N/A | 170 | *Kahala Nui | 27,217,742 | 3,029,026 | 11% |
| 31 | 22 | 98 | Pflueger Group | 80,542,505 | 2,979,561 | 4% |
| 32 | 23 | 191 | Finance Factors Ltd. | 21,298,749 | 2,450,297 | 12% |
| 33 | 21 | 212 | *USS Missouri Memorial Association | 14,695,500 | 2,317,700 | 16% |
| 34 | 56 | 220 | Barnwell Industries, Inc. | 13,030,000 | 2,314,000** | 18% |
| 35 | 38 | 200 | *Hickam Federal Credit Union | 19,013,637 | 2,066,715 | 11% |
| 36 | 30 | 176 | Honolulu Builders, LLC | 24,815,021 | 1,574,778 | 6% |
| 37 | N/A | 164 | Bargreen Ellingson | 29,500,000 | 1,500,000 | 5% |
| 38 | 31 | 206 | *Pohai Nani Retirement Community | 17,827,918 | 1,382,656 | 8% |
| 39 | 54 | 157 | *Hawaii Foodbank Inc. | 31,922,759 | 1,238,853 | 4% |
| 40 | N/A | 156 | Royal Hawaiian Orchards, L.P. | 32,195,000 | 1,187,000** | 4% |
| 41 | N/A | 234 | Hawaii Medical College | 6,776,130 | 1,145,232 | 17% |
| 42 | N/A | 235 | Hawaiian Eye Center | 6,173,943 | 1,038,406 | 17% |
| 43 | 47 | 217 | Employers Options | 13,371,394 | 1,015,767 | 8% |
| 44 | 18 | 226 | *Hawaii Central Federal Credit Union | 10,057,869 | 962,742 | 10% |
| 45 | 35 | 214 | Hawaiian Islands Freight Association | 13,841,358 | 859,046 | 6% |
| 46 | 12 | 195 | The Hawaii Group, Inc. | 20,724,155 | 837,838 | 4% |
| 47 | N/A | 248 | Bella Pietra Design | 3,100,000 | 500,000 | 16% |
| 48 | 41 | 152 | Haleakala Solar Inc. | 32,600,000 | 260,000 | 1% |
| 49 | 40 | 171 | *Kama'aina Kids | 26,795,609 | 91,860 | 0% |
| 50 | N/A | 242 | T&T Tinting Specialists, Inc. | 4,747,395 | 31,534 | 1% |
| 51 | N/A | 216 | *Aloha United Way | 13,378,028 | -50,108 | 0% |
| 52 | N/A | 154 | American Electric Co. LLC | 32,328,481 | -963,257 | -3% |
| 53 | 13 | 8 | *Kaiser Permanente Hawaii | 1,550,576,591 | -25,211,626 | -2% |
| 54 | N/A | 27 | Hawaiian Telcom | 368,400,000 | -107,200,000** | -29% |