Hawai'i's Most Profitable Companies 2020
A brief look back at the good old days of 2019. This report on profits provides a glimpse back to 2019, the year that capped a decade of economic growth in Hawai'i.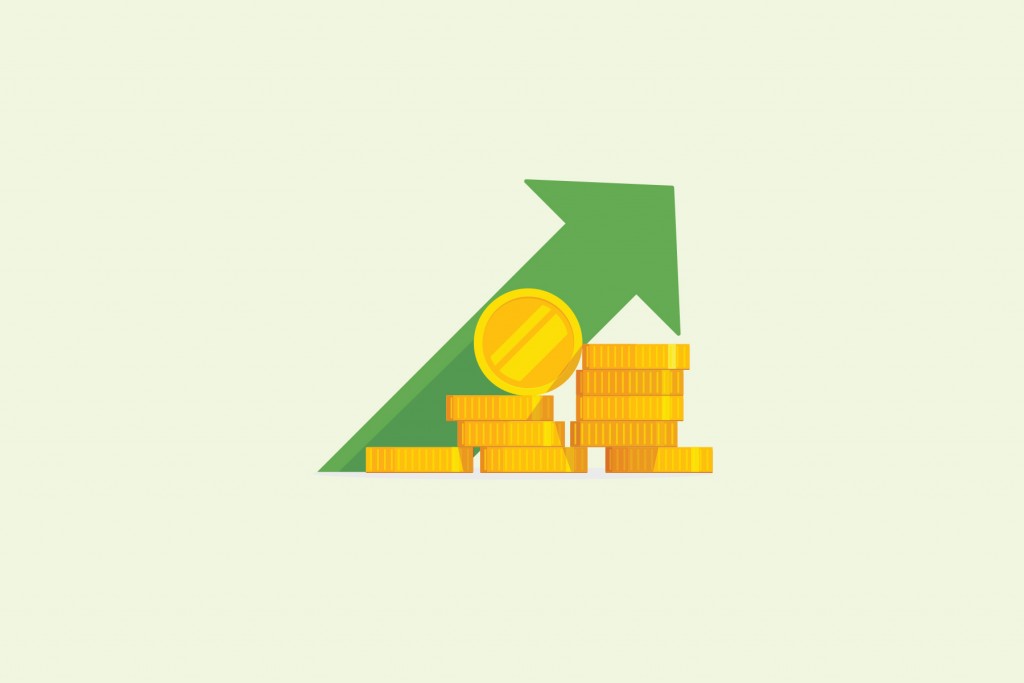 This sample of performance from companies in 13 different industries shows that last year was indeed a good time for many.
Of the 46 companies on this list, 41 reported profits in 2019. Those profits totaled over $1.2 billion. The median profit as a percent of revenue was 6.7%.
Five companies on this list reported losses, for a total of $2.4 million. The average loss as a percentage of revenue for these companies was 53.5%.
Holding down the top spot again is First Hawaiian Bank. Bank of Hawaii climbed to No. 2, bumping Hawaiian Airlines down a rank. Hawaiian Electric Industries held tight at No. 4, aided by subsidiary American Savings Bank, which reported a profit of $89 million in 2019. Rounding out the top five is Matson.
The profit sum of the top five companies was $1.04 billion.
Methodology
Every year Hawaii Business Magazine surveys nearly 1,000 companies statewide for the Top 250 list published in the August issue. In addition to gross sales figures we ask them to provide net profit figures – the money left after operating expenses, taxes, interest and dividends are paid. Not all companies share this information.
From there Hawaii Business researchers dig into investor reports, filings with the U.S. Securities and Exchange Commission, the Federal Deposit Insurance Corp. and other sources to obtain available profit figures not reported directly to us. Companies we researched are indicated by asterisks and footnotes at the end of the list.
Businesses that self-reported to Hawaii Business were asked to use generally accepted accounting principles for their industry in calculating net profits or losses for 2019. When questions arose, we relied on the expertise of Cory Kubota, CPA and partner at accounting firm Accuity LLP.
| | | | | | | |
| --- | --- | --- | --- | --- | --- | --- |
| Profit Rank 2020 | Profit Rank 2019 | Top 250 Rank 2020 | Company Name | Gross Annual Sales (2019) | Net Profit/Loss (2019) | Profit/loss as % of revenue |
| 1 | 1 | 11 | *First Hawaiian Bank | $871,225,000.00 | $284,392,000.00 | 32.60% |
| 2 | 3 | 12 | Bank of Hawaii Corp. | $770,735,000.00 | $225,913,000.00 | 29.30% |
| 3 | 2 | 4 | *Hawaiian Airlines | $2,832,228,000.00 | $223,984,000.00 | 7.90% |
| 4 | 4 | 3 | *Hawaiian Electric Industries | $2,870,000,000.00 | $219,772,000.00 | 7.70% |
| 5 | 6 | 5 | *Matson | $2,203,100,000.00 | $82,700,000.00 | 3.80% |
| 6 | 9 | 46 | Central Pacific Financial Corp. | $225,875,000.00 | $58,322,000.00 | 25.80% |
| 7 | 8 | 1 | Hawaii Medical Service Association (HMSA) | $3,902,693,136.00 | $57,428,788.00 | 1.50% |
| 8 | 13 | 29 | UHA Health Insurance (University Health Alliance) | $333,459,779.00 | $24,593,139 | 7.38% |
| 9 | 16 | 94 | Territorial Savings Bank | $83,400,000.00 | $21,995,000.00 | 26.40% |
| 10 | 17 | 21 | JTB Hawaii Inc. | $435,600,000.00 | $14,600,000.00 | 3.40% |
| 11 | 15 | 37 | First Insurance Company of Hawaii Ltd. | $260,900,000.00 | $5,446,000.00 | 2.10% |
| 12 | 26 | 186 | Finance Factors Ltd. | $20,980,588.00 | $4,796,006.00 | 22.90% |
| 13 | N/A | 214 | Bays Lung Rose & Holma | $11,290,000.00 | $4,789,000.00 | 42.40% |
| 14 | 35 | 180 | Hickam Federal Credit Union | $23,582,488.00 | $3,112,836.00 | 13.20% |
| 15 | 33 | 173 | Atlas Insurance Agency Inc. | $26,840,000.00 | $2,700,000.00 | 10.10% |
| 16 | N/A | 53 | Kuakini Health System | $169,236,000.00 | $2,673,000.00 | 1.60% |
| 17 | N/A | 117 | Kuhio Auto Group | $60,080,361.00 | $2,036,205.00 | 3.40% |
| 18 | N/A | 235 | Maui Solar Project | $5,267,372.78 | $1,843,580.47 | 35% |
| 19 | N/A | 225 | **Ohana Pacific Bank | $7,579,000.00 | $1,546,000.00 | 20.40% |
| 20 | 39 | 240 | House of Finance Inc. | $4,905,700.00 | $1,336,300.00 | 27.20% |
| 21 | 46 | 213 | Hawaii Central Federal Credit Union | $11,520,000.00 | $1,220,000.00 | 10.60% |
| 22 | N/A | 167 | **Hawaii National Bank | $28,510,000.00 | $1,142,000.00 | 4% |
| 23 | N/A | 215 | John Mullen & Co., Inc. | $10,667,792.00 | $1,133,978.00 | 10.60% |
| 24 | 41 | 158 | Pacxa | $32,600,000.00 | $1,100,000.00 | 3.40% |
| 25 | N/A | 198 | Video Warehouse, Inc. | $16,040,753.00 | $1,069,316.00 | 6.70% |
| 26 | N/A | 211 | Austin Tsutsumi & Associates Inc. | $12,150,000.00 | $950,000.00 | 7.80% |
| 27 | N/A | 229 | Environmental Science International | $6,250,000.00 | $920,000.00 | 14.70% |
| 28 | 43 | 47 | Hawaii Medical Assurance Association (HMAA) | $216,000,000.00 | $763,000.00 | 0.40% |
| 29 | N/A | 204 | Hawaiian Islands Freight Association | $13,700,695.41 | $740,866.43 | 5.40% |
| 30 | 48 | 231 | Maui Plumbing Inc. | $6,133,975.76 | $520,710.26 | 8.50% |
| 31 | N/A | 255 | Offline Sharks LLC | $1,117,294.00 | $425,439.00 | 38.10% |
| 32 | 36 | 220 | Express Employment Professionals | $9,133,233.86 | $405,090.06 | 4.40% |
| 33 | 40 | 206 | Anthology Marketing Group | $13,030,000.00 | $381,900.00 | 2.90% |
| 34 | N/A | 193 | Blood Bank of Hawaii | $17,262,139.00 | $278,885.00 | 1.60% |
| 35 | 50 | 241 | T&T Tinting Specialists Inc. | $4,461,021.00 | $231,569.00 | 5.20% |
| 36 | N/A | 174 | AHL | $26,470,000.00 | $140,000.00 | 0.50% |
| 37 | N/A | 249 | Control Freaks Hawaii Inc. | $3,100,000.00 | $138,000.00 | 4.50% |
| 38 | 52 | 232 | Bishop & Company Inc. | $6,101,423.00 | $123,174.00 | 2% |
| 39 | N/A | 237 | Visual Internet Solutions Inc. dba AlohaOutlet | $5,157,572.80 | $85,420.09 | 1.70% |
| 40 | N/A | 245 | PRTech LLC | $4,107,157.00 | $75,445.62 | 1.80% |
| 41 | N/A | 256 | Stars Above Hawaii | $94,513.00 | $60,030.00 | 63.50% |
| 42 | N/A | 253 | Mobile Fleet Hawaii LLC | $1,600,000.00 | $40,000.00 | 2.50% |
| 43 | N/A | 251 | PacRim Marketing Group Inc. | $2,804,274.40 | ($44,707.00) | 1.60% |
| 44 | N/A | 164 | *Cyanotech | $30,202,000.00 | ($3,596,000.00) | 11.90% |
| 45 | 45 | >218 | *Maui Land and Pineapple | $10,045,000.00 | ($10,366,000.00) | 103.20% |
| 46 | N/A | 212 | Barnwell Industries Inc. | $12,075,000.00 | ($12,414,000.00) | 102.80% |
| 47 | 53 | 22 | Alexander & Baldwin Inc. | $435,200,000.00 | ($209,200,000.00) | 48.10% |
*Net Income from Form 10-K in annual report | **Net income attributable to bank and noncontrolling interests from FDIC report