My Job: Cleaning Up After Disasters and Tragedies
Adam Ah Sue had been working as a hotel concierge, but says he got tired of the mundane work he did every day.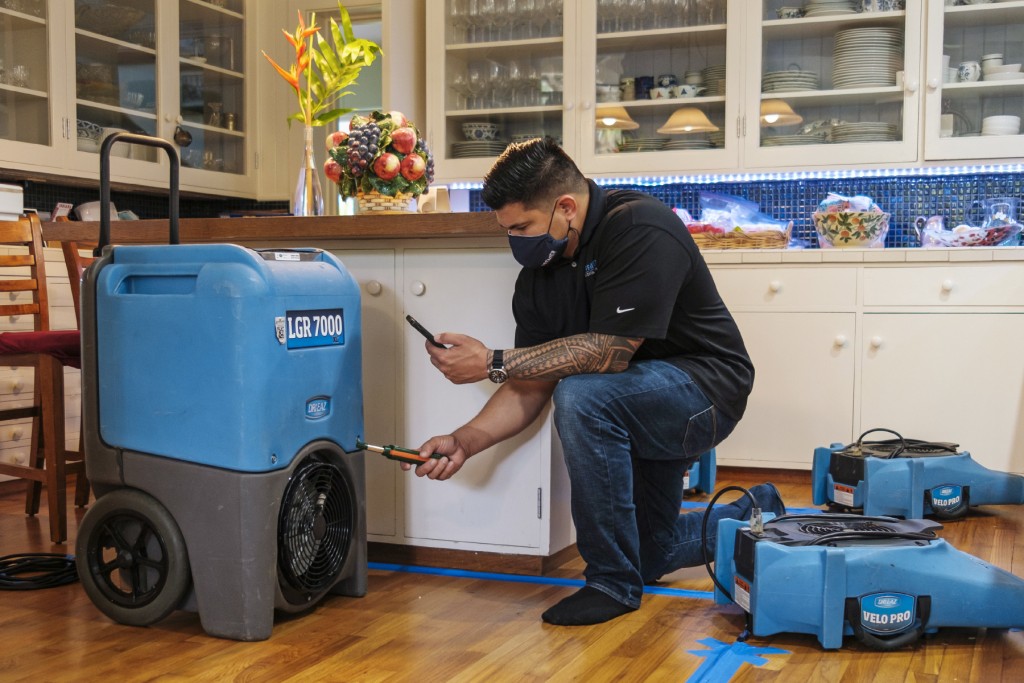 NAME: Adam Ah Sue
AGE: 34
JOB: Mitigation Project Manager, Premier Restoration Hawai'i
BEGINNINGS: "In 2008, I was living in California when my mom called me crying because her house flooded," Ah Sue recalls. "She had 36 inches of water on the ground and all my baby photos got ruined in the flood. So I flew home and helped her out, and that experience of me putting her life back together for her made me realize that I wanted to do this on the daily."
Ah Sue had been working as a hotel concierge, but says he got tired of the mundane work he did every day.
"I got into the restoration business because I didn't want to see the same things every day. Each job and property present their own unique challenges, so it's fun to not be in the same routine day in and day out."
WHAT IT TAKES: "You need empathy for this job. You come into these people's houses when they are almost at their complete lowest. Their possessions and their home, which they have put a lot of time and money into, have just been destroyed. So you have to go in there with the right attitude and a genuine willingness to help."
BIGGEST CLEANUP: "There was an incident a couple years ago where a guy was walking around setting fires to hotels in Waikīkī. One of the fires set off the sprinklers in a hotel and flooded 31 floors and corridors. That was about 130 hotel rooms that were flooded, and we had to stabilize, tear out drywall and then rebuild each of them."
ONCE IS ENOUGH: "People don't really know about the restoration industry – until they need to call them."
Ah Sue says that while he wants to maintain long-lasting relationships with customers, he also hopes they never need him more than once.
SLEEP AND SACRIFICE: "You really don't get any sleep in this industry," jokes Ah Sue. "I like this job because you never know what the next day is going to be like. I can try and create a schedule, but emergencies come in unexpectedly, so there's really no point.
View this post on Instagram
"I think anyone can do this; it's not rocket science. But it takes a lot of your time. You get called out any time of the day or night – sometimes 2 or 3 in the morning – and you work into the following day. So, it just takes someone who likes to work hard and wants to help people."
PAY RANGE: Annual pay starts at $50,000 to $55,000, according to Ah Sue.
This interview has been edited for clarity and conciseness.