My Job: Coffee Expert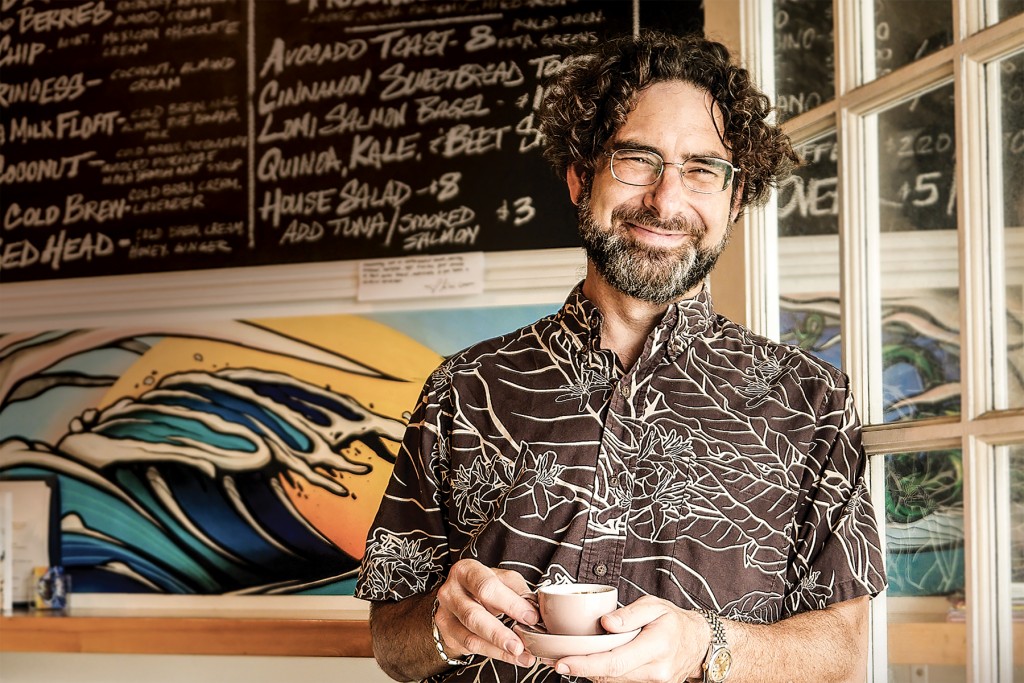 NAME: Shawn Steiman
AGE: 42
JOB: Coffee Consultant & Owner, Coffea Consulting
BEGINNINGS: "Coffee had been a hobby of mine since high school, so it was something that has been a part of my life for a long time," says Shawn Steiman, who has more than earned his moniker, "Dr. Coffee." He obtained his doctorate in horticulture from UH Mānoa in 2008, which gave him a few options going forward.
"I had the choice to do more academia or to be a coffee consultant, which I thought would be more fun. I'd just finished studying coffee for nine years, between my graduate and postgraduate education, and I'd become an expert in it, so why not make it my profession?"
WHAT DOES IT TAKE: " You have to have a lot of confidence in yourself and that you're actually offering information that the person wants. I always have this worry that I'm going to tell someone something that they're not going to find valuable. I don't want to rip people off , or feel like they've been scammed. I want to be transparent, honest and have integrity.
"And it's perseverance, more than anything. I could go months and months without hearing from anybody, then get three calls in a week. That's the problem with consulting, you just don't know what's going to happen next."
"I think my role as a consultant is that I should be the one to give you the tools to do the job that you need to do." —Shawn Steiman
CHALLENGES: "Some people hire consultants because they want someone to do the work for them, but I think my role as a consultant is that I should be the one to give you the tools to do the job that you need to do. So the most frustrating thing for me is my desire to get people to learn what's happening, versus their desire for me to take care of everything."
GOOD AND BAD COFFEE: In one of his first jobs, Steiman shared a cup of coffee that was, at the time, the buzz of the coffee world, with a farmer in Puerto Rico that he was working with. "He said, 'I don't like it at all; it tastes too much like tea.' And I didn't understand how this thing could be the best coffee in the world – which means everybody should love it, right? – and here we have this farmer who obviously knows a lot about coffee and didn't like it.
"Having to reconcile that difference has shaped me. A big part of my work today is dealing with that discrepancy between what one person says is good coffee and what one person says is not good coffee."
MISCONCEPTIONS: "Just because I'm teaching you something, that doesn't mean you'll get it on the first try, whether that's a farmer learning to prune or a barista learning to pull shots. Becoming proficient at something takes practice and experience. I can help you start, and can teach you the process, but that won't make you good at it."
PIVOT: He recently launched a delivery service for his company called Grok Coffee. He says all of the coffees are from Hawai'i-based roasters, many of them also coffee farmers. One unique aspect is you can buy the coffee by the ounce.
PAY RANGE: "Usually I quote people $300 an hour, and I'll try to negotiate."
This interview has been edited for clarity and conciseness.