My Job: Everyone Needs a Hug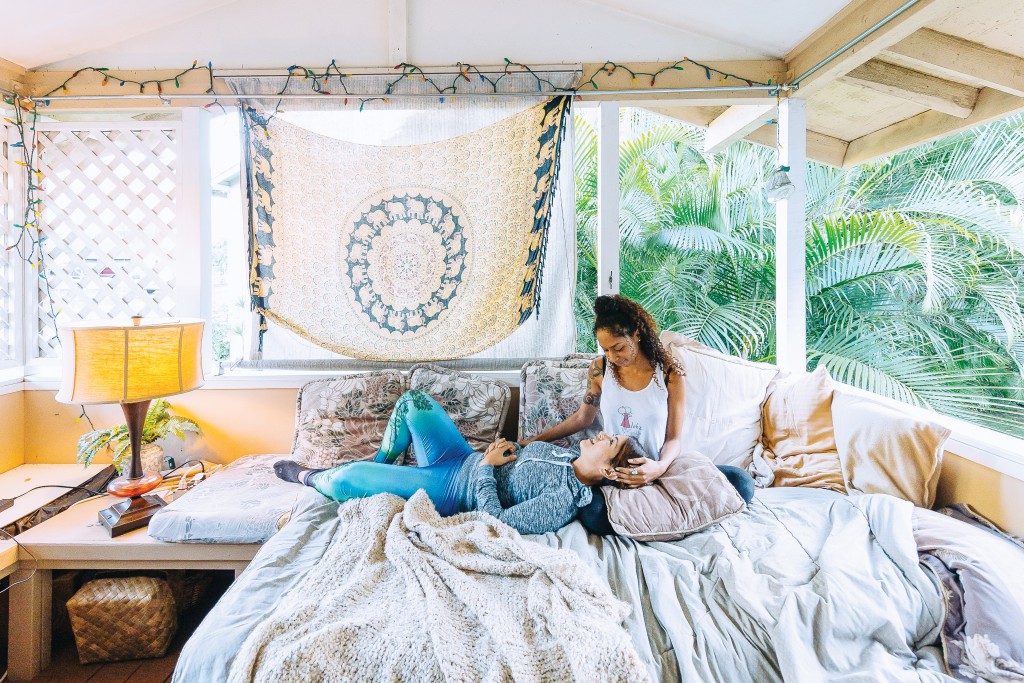 NAME: Celeste Indvik
AGE: 25
PART-TIME JOB: Professional cuddler and co-owner of Aloha Cuddle Co.
START: Indvik was born and raised in Orange County, California, received her B.S. in nursing from Hawaii Pacific University, and is now a full-time labor and delivery nurse.
"I've been a professional cuddler for a year and a half. I think touch is so important. I also practice 'healing hands,' which uses energy to aid in healing. Cuddling is another form of energy healing for me.
"I feel like I was gifted with a huge heart – I have so much love to give, and it is such an honor to be able to cradle and comfort someone else's soul. We all crave touch. Being able to hold someone to help take away some of their negativity/anxiety/depression/loneliness is so rewarding."
WHAT IT TAKES: "You need to be able to silence your own worries and be present for your client. You need to be able to listen to their needs and really feel their energy.
"Our clients range widely in age. I have clients who just want to go to a park or mall, hold hands, and sit and chat. I also have clients who don't want to talk at all, and just want the warm feeling of someone holding them.
"Do you have a huge heart and want to help others? That's the first requirement! No training is required, though we have books available that show different cuddling positions we can use.
"You have to be able to tell yourself, 'You're right, it's kind of weird that I'm going to cuddle someone I don't know, but I am also bringing this person comfort and love.' "
CHALLENGES: "The biggest challenge for me is explaining to people what I actually do. People can misconstrue our job as an 'escort' or 'prostitute,' when in actuality we bring therapy to people through touch.
"Nothing sexual happens during our sessions, ever. We have a firm contract that our clients must sign that clearly states that.
"We meet our clients first to see how they interact with us. If we, as cuddlers, don't believe we mesh well with a client, then we offer to set up an appointment with our other cuddlers.
"We don't go anywhere we don't feel safe. We always have the option of a neutral Cuddle Room if we feel uncomfortable going to their home or if they feel uncomfortable going to our home."
PAY RANGE: "Your pay can range from $20 to $40 an hour, depending on your experience and how many clients you've acquired."
This interview has been edited for clarity and conciseness.