My Job: I Show People the Beauty of the Nāpali Coast
This career requires knowledge of the geology, birds and fish that passengers will see during the tour.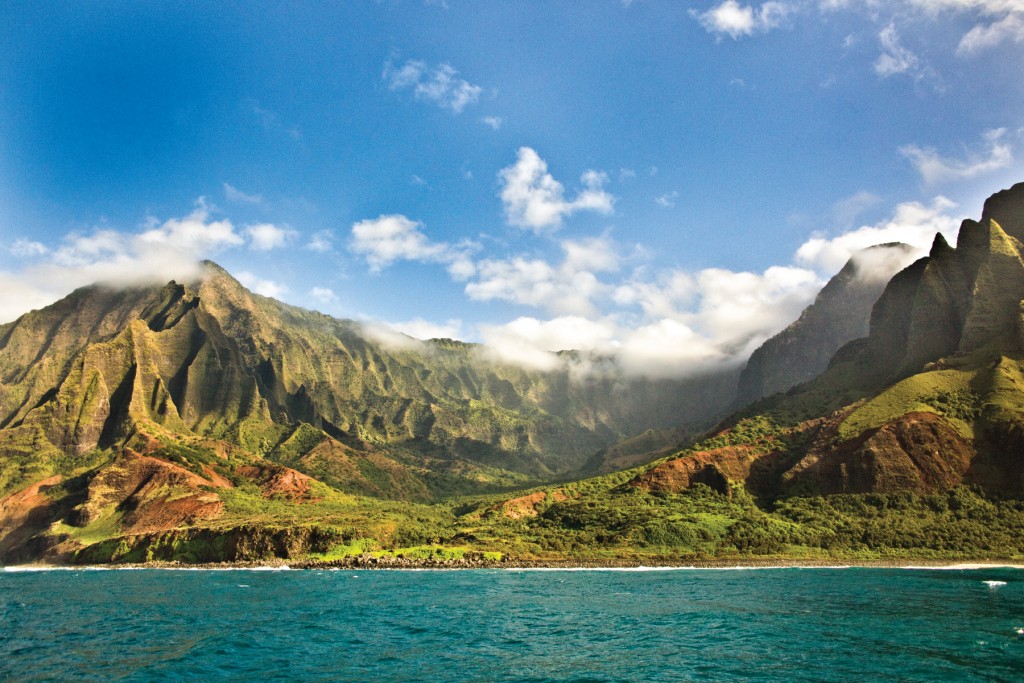 NAME: Chris Turner
JOB: Captain and Owner of Nā Pali Riders
BEGINNINGS: "I've been doing the captaining business for 24 years or so. Watching Jacques Cousteau going after humpback whales on TV as a kid – that set the seed for me. Originally, I'm from San Diego. I came here right after high school and got my degree in carpentry, and then my contractor's license, but I put that aside to focus on the ocean. I started my business in 1997 in Līhu'e, with a permit doing the Hulē'ia River. It taught me how to talk to people and to really know everything I could about this place."
WHAT IT TAKES: "I started with a very basic 10-passenger boat – the slowest boat out there. It cost about $12,000. I spent more money than I made in the first year. It was a lot of lost money for many years. But like most things, if you're willing to put in the work, you'll pull it off.
"The boat I have now is the best for the ride out there. It holds 28 passengers and I named it Seabiscuit after the horse. I keep it in Waimea town in a fenced-in area, so every day I have to take it out. Some people may think that's a lot, but if you look at salt damage from leaving any vessel in the ocean, the longevity will be tenfold."
CHALLENGES: "One of the biggest challenges is getting things I need. We live here in the middle of the Pacific, so everything takes a long time to get to us. You have to be ready for anything, making sure you're stocked and prepared for the worst.
"Then it's finding good people who can pass a drug test who want to work. Good staff is really the key. When you find good people, you have to treat 'em well and keep 'em happy
HOW TO SUCCEED: "When you're dealing with thousands of people a month, it's like going to Vegas: Sometimes you win, sometimes you lose. Business is hard and you have to learn and make mistakes. Your tour isn't complete with just pointing out the Nāpali Coast; you have to have all the geology and information, know everything about the birds, fishes, all the animals. You have to have humor.
"If people sit too long, some are going to get seasick, so you keep them on the move. Also, a lot cannot swim. People go from embarrassed to angry when they need to be rescued in the water, or they get upset with me because I tell them they can't go in the water when conditions aren't safe. So it's a balance of making sure people have fun and keeping them safe."
PAY: In a good year, he can make as much as $1 million after taxes. "But you have to work for it. This summer, I did three trips a day. I think I've had maybe five or six days off since April."
This interview has been edited for clarity and conciseness.