My Job: Ocularist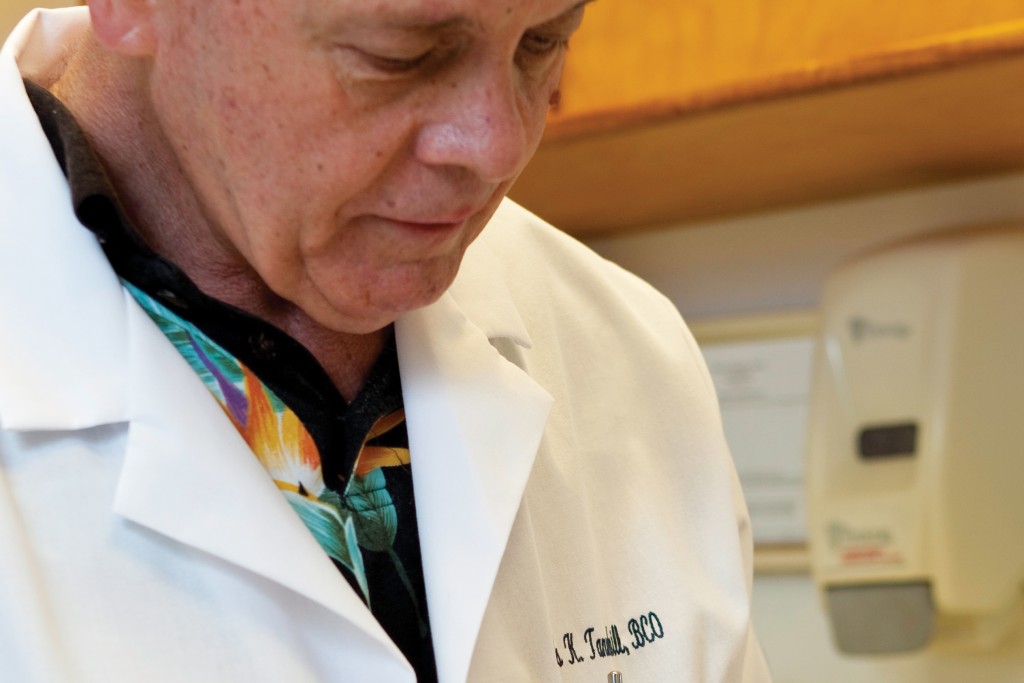 Name: Doss K. Tannehill
Job: Ocularist
Years of experience: 40
Starting out: James Tannehill, a licensed optician, started the family business by fabricating ocular prostheses for people who had lost one or both eyes due to trauma or illness. His son, Doss, took over his father's business and is the only ocularist in the state. (There are an estimated 800 people in Hawaii with ocular prostheses.)
"I had been around the business since I was 8 years old," says Doss Tannehill, 61, who works out of his home office in Kaimuki. "By the time I graduated from college, I knew I wanted to continue in the field that my dad was in."
Typical job: It takes about 20 hours to fabricate a single eye, which is made from an acrylic plastic that's more durable than old-fashioned glass eyes. Tannehill's patients include anyone from a baby born without an eye to people who have lost eyes in adulthood to diabetes, an accident or another reason.
Toughest part: Tannehill says his patients suffer more than physical loss. "The loss of their self-esteem is way more than the loss of vision," he says. "… They don't feel good about themselves. We use our eyes to communicate and, when that important part of our life is not what we want it to be, it's devastating."
Pay: The cost of a single ocular prosthesis starts at $3,700, and is covered by Medicaid, Medicare and most insurance plans.
Ocularists can earn between $40,000 and $125,000 a year in revenue, Tannehill says. However, many are small-business owners – Tannehill's is a one-man operation – and have associated costs such as equipment, insurance and office rental.
Rewards: Since ocularists tend to work with patients for years, refitting and clearing their artificial eyes, they form personal relationships. "I absolutely love my job," he says. "I may not make (my patients) as happy as they want to be, but we agree it's the best that can be done. Many are very grateful; some tell me they love me. There's no price on that. I'm very fortunate."