My Job: Photographing Massive Waves
Mike Prickett started shooting surfing in high school and enjoyed it so much, he made it into his career.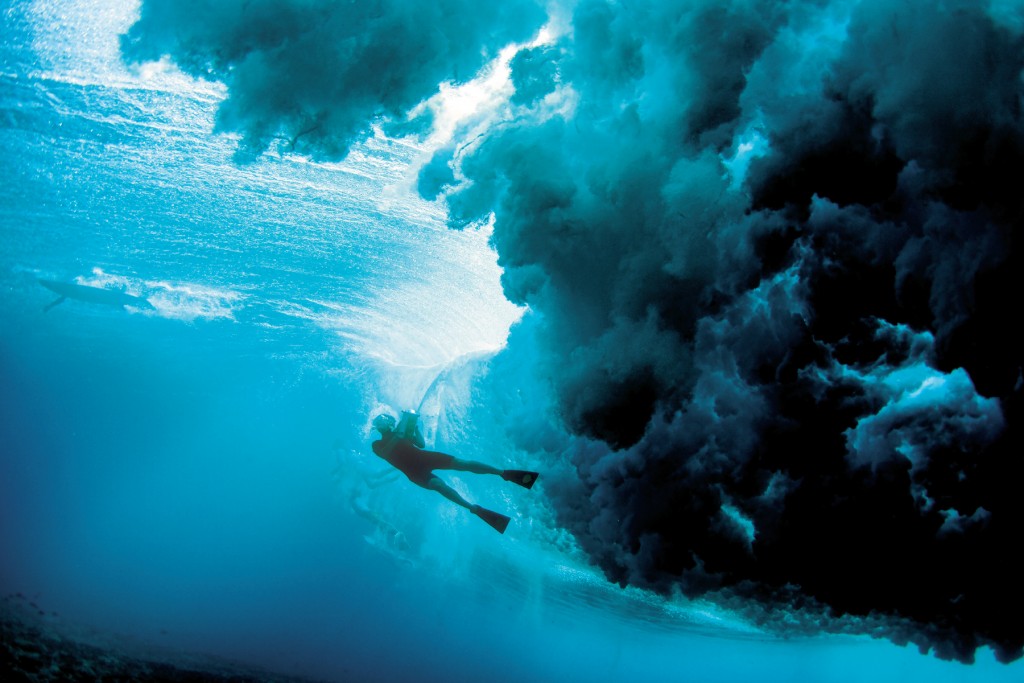 Name: Mike Prickett
Age: 55
Job: Director of Photography, Salt + Air Studios
Beginnings: "I started shooting surfing in high school and enjoyed it so much, I made it into my career," says Mike Prickett, an avid surfer and paddleboarder who always wanted a career in – or at least near – the water. 
"So far, I feel like I've never worked a day in my life, because each and every day I'm so excited to go to 'work' and really can't believe I'm being paid to do this."  
Prickett's passion was initially stoked after a car accident on Hawai'i Island in 1984. His right leg was shattered in 33 places, and his left was broken in six. Doctors told him swimming could help him recover, so Prickett grabbed his gear and began photographing surfers. 
"Swimming was part of my therapy and that ended up helping my career in water cinematography."  
Misconceptions: "People think it's easy to just grab a camera, jump into the ocean and get some really great shots. Not true. To truly be good, you must have a vast knowledge of the ocean and the dangers surrounding it. For example, on a big day at Waimea Bay, you have to know how to get through the shorebreak – which can be huge – as well as how to use the current to stay in position, while also thinking about being in that critical spot to get the shot. It's not easy and is very dangerous, so if you don't have the proper knowledge and skills, you shouldn't be out there."  
Shark Sighting: While Prickett's job has taken him across the globe shooting some of the world's finest and fiercest waves, certain breaks are scarier than others. And it has more to do with what's in the water than the water itself. 
"I remember I was at J-Bay in South Africa shooting an ASP World Tour surfing event, and while I was in the water I was wearing a new piece of technology that was supposed to keep sharks away. Then, during the semifinals, a massive shark came swimming at me and Taj Burrow, a competitor." 
"Taj asked me if I was wearing the device, and I said, 'Yeah,' but when I reached down to touch it, nothing happened. Normally it's supposed to give you a little shock, but this time, it didn't. The battery was dead! So I took my camera out of my right hand, put it in my left and pretty much said goodbye to my right arm – but at the last second the shark dove down and didn't attack us. I'll never forget those crazy last seconds."  
"Almost drowned": Prickett has shot water footage for many Hollywood movies, including "Chasing Mavericks," a 2012 biographical drama about big-wave surfer Jay Moriarity. 
"I remember one day, we all got blasted by mountains of waves and our main actor, Gerard Butler, almost drowned. But everyone worked together and we saved him, and got some amazing footage."