My Job: Private Flights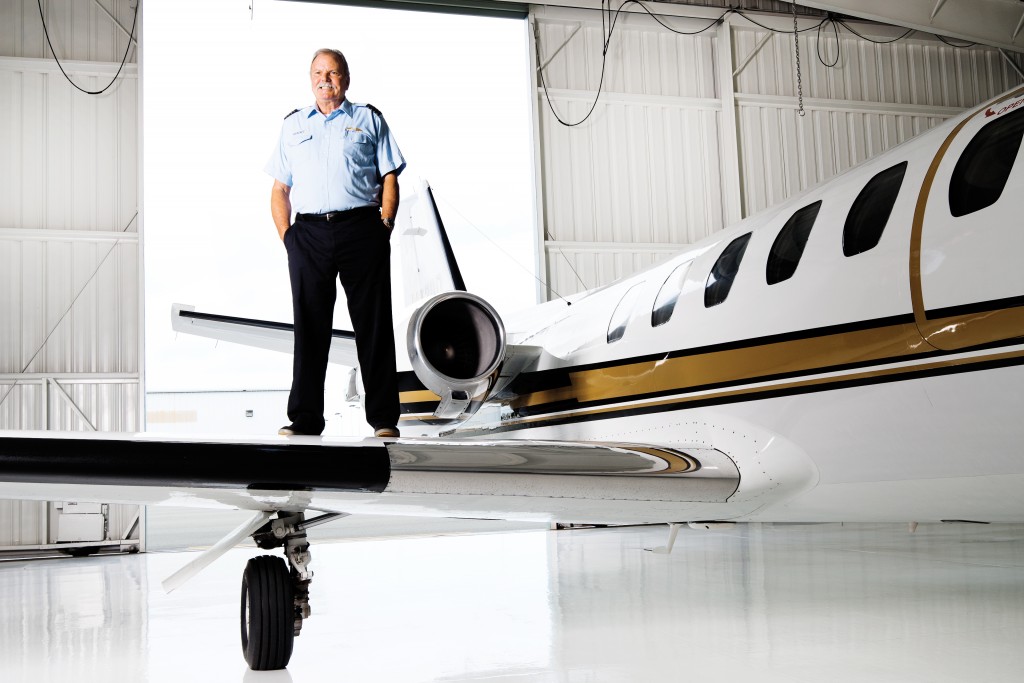 NAME: Christopher Ferrara
JOB: Jet pilot and director of operations
COMPANY: Resort Air LLC, which operates charter flights within Hawaii.
START: Ferrara was born in Hollywood. He used to come to Hawaii during summer high school and college breaks to work for his aunt in Waikiki, then moved here in 1975 after military service and law school.
"I started flying in the Air Force – I flew combat in Vietnam – and I continued to fly in civilian life and I owned my own airplane. I've been flying charter jets since 2005. I was attracted to this job because I love flying, and what's not to like about flying a small, maneuverable jet in Hawaii?"
He started the company he works for, but then sold it. He continues to manage and operate it, overseeing five pilots and two mechanics. "My pilots are either military- or airline-trained, or both, and all of our pilots have over 20 years' experience – some with 30 to 40 years'.
WHO: Ferrara would not name names, but says, "Our clients are celebrities, business persons, tourists or vacation homeowners."
WHAT IT TAKES: "This job is unique; no other charter plane company in Hawaii utilizes a jet. We are the only charter company allowed to fly into the Princeville Airport (on Kauai's North Shore), and we were the first and only jet, to my knowledge, to land at that field."
"Our pilot requirements are similar to and, in some cases, exceed those of the airlines. All of our pilots have thousands of hours of flight time and we train every six months."
CHALLENGES: "Flying a jet aircraft in crowded skies requires quick reflexes and decision-making – you have to plan ahead. There is absolutely no room for mistakes. A common misconception is that you engage the autopilot and the plane flies itself. Not so.
"Naturally, our biggest fear is an accident or incident; our second biggest fear is screwing up. This is another reason we train as much as we do."
TOUGHEST DAY:  "My hardest day was at night in a Kona storm several years ago, with thunderstorms, lightning and icing. We experienced severe turbulence at 22,000 feet over Lanai on the way back to Honolulu at 2 a.m. I will never forget that. Lucky we were deadheading back with no passengers. We lost almost 2,000 feet of altitude."
BEST DAY: "When the flight goes perfectly – no delays, no bad weather and we get a genuine 'thank-you' from our clients – that is a good day."
This interview has been edited for clarity and conciseness.