My Job: Recreating Elvis on Stage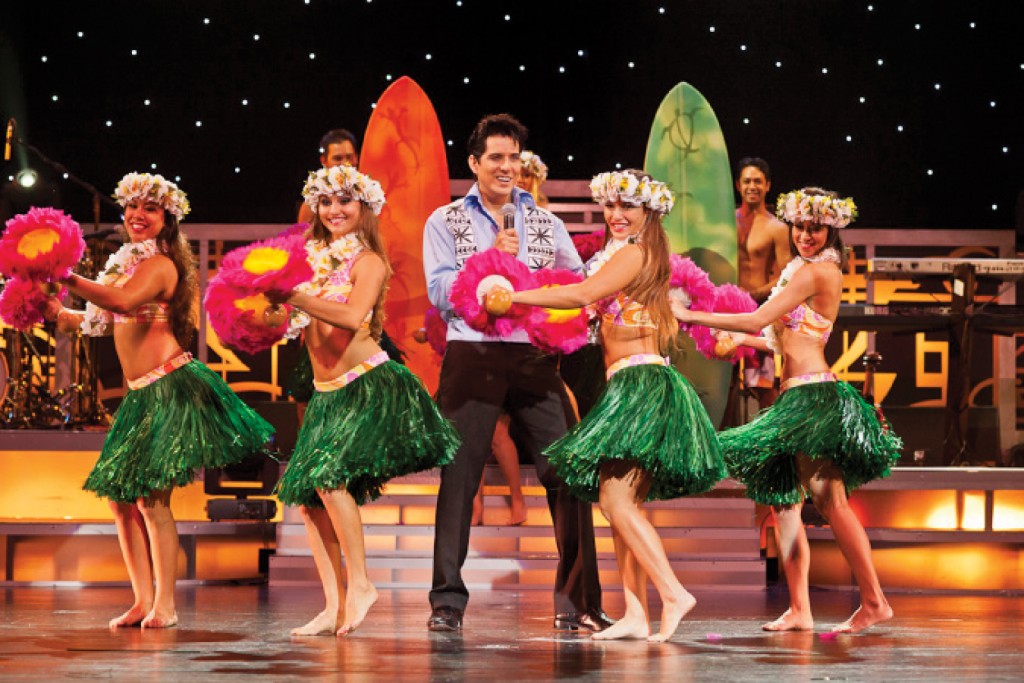 Name: Johnny Fortuno
Job: Performer and Elvis impersonator
Experience: 13 years as Elvis; winner of the Las Vegas Ultimate Elvis Tribute Artist Contest in 2011.
Current Gig: Legends in Concert show at the Royal Hawaiian Theatre, Royal Hawaiian Shopping Center, Tuesdays to Sundays at 8:15 p.m.
Background: "I always liked Elvis Presley, and when I was in elementary school my grandmother took me on a trip to Vegas, where I saw Legends in Concert. That's where I saw my first Elvis impersonator, Jonathan Von Brana."
Fortuno graduated from Leilehua High School and had an apprenticeship as a marine machinist at Pearl Harbor shipyard. "My whole family on the Islands all worked in the shipyard, so I figured it was a no-brainer. Then I got working there and found out it wasn't for me."
Career: Fortuno began his career as an Elvis impersonator in a Tihati show. From there, he has taken his act to China, Japan, Korea, Germany, Mexico, Puerto Rico and all over the United States.
Standout Moments: "I've met a lot of people who had known [Elvis] throughout his life, like Ed Enoch of the Stamps Quartet. Also, Sonny West, who was his bodyguard and cousin." West has told Fortuno about some of Elvis' most notorious backstage moments, about marijuana and the first time Elvis took LSD. But West also likes to tell deeper stories about the man. "He has some great insight on how he was, who he was as a person," Fortuno says.
Pay: Fortuno is among the top tier of Elvis impersonators in the nation. He says he can make up to $9,500 in a single night and six figures in an annual salary contract.
Rewards: "Just making people happy. If someone walks in – they could have the worst month – if you can make them forget just for a minute, let them have peace and be happy, that's pretty much the reward I get out of it."