My Job: The Tree Advocate
Desiree Page's dad was one of the first hundred people in Illinois to become a certified arborist. Now she works as a System Arborist for Hawaiian Electric Co.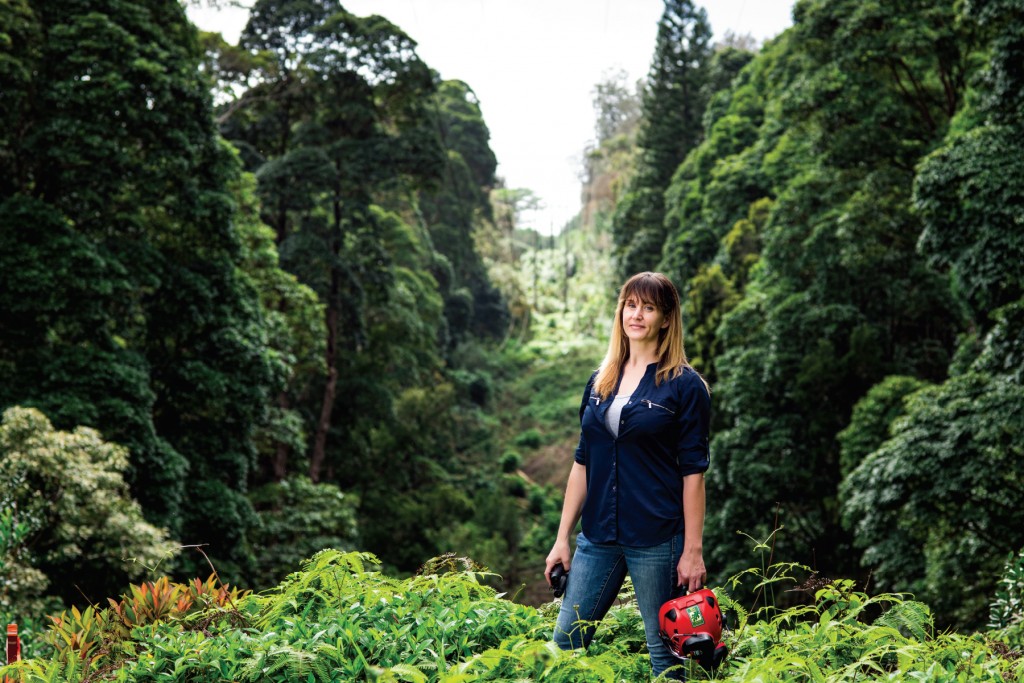 NAME: Desiree Page
JOB: System Arborist for Hawaiian Electric Co.
START: "My dad was one of the first hundred people in Illinois to become a certified arborist. When I was 14, I started cleaning up the ground while he was climbing and trimming. And then when I turned 17, I started actually climbing." After initially studying to be a police officer, she switched to agriculture science with an emphasis on urban forest management as her major.
MISCONCEPTIONS: "People think you can either climb into trees or be a consultant to assess cutting the tree, but there are so many other ways arborists help manage trees. Arborists are also involved with fire management, forest management and urban forest management, which encompasses a lot more than just pruning the trees. You're planting spaces and planning infrastructure."
CHALLENGES: "We need canopy, we need trees. My biggest challenge as an arborist at Hawaiian Electric is balancing what's right for the canopy – trying to advocate for the right tree, right place – with the safe delivery of power.
"When I was in commercial arboriculture, one of my biggest challenges was trying to spread the knowledge, understanding and love for trees to everybody else. The homeowners would have a tree that they and all people in the area benefit from, so it's really hard for me when they want to remove it just because they don't like to rake leaves."
EQUIPMENT: "For pruning trees, technically, all you need is a chain saw. And if you're climbing you need personal protective equipment. Depending on the scale of your operation and tree situation, we use cranes for removing material away from the tree. Aerial lifts are pretty common. There are utility clearance operations that use helicopters with saws hanging from them.
"We have things called Port-A-Wraps, which produce friction to help handle heavy loads. I can hold an 800-pound log with one hand, like it's nothing, by using this tiny little device. "If you're doing risk assessment, you use things like resistographs or tomography to determine if there are cavities, weak spots or decaying wood inside a tree that you can't see outwardly."
PLANT HEALTH CARE: "We're fighting different diseases like rapid 'ōhi'a death and a new pest called the avocado lace bug that's taking out avocados and it's a terrifying concept, but there are different mechanical devices we use to deliver pesticides and/or nutrition directly into the vascular system in the tree. We just drill a little hole and inject it."
PAY RANGE: "It's so wide ranging. Entry level, on the ground, would probably be up to $15 an hour, a climber from $18 an hour. And then from there, a lot depends on your background, your experience."
This interview was edited for clarity and conciseness.