Navigating the Next Normal: How Technology Can Fuel Your Business Growth
April 29, 2021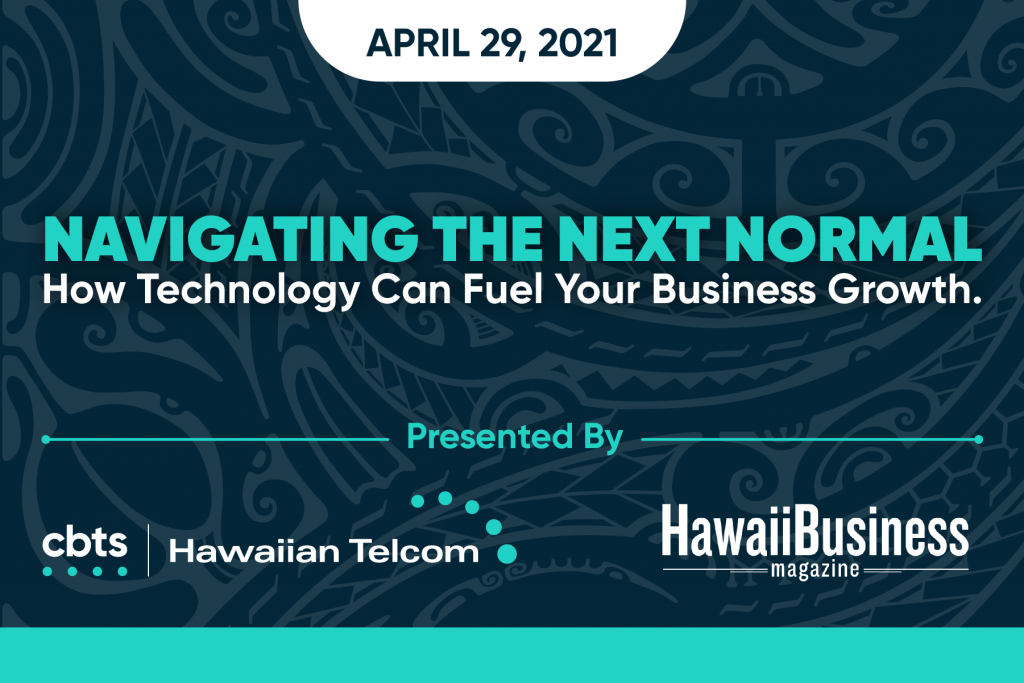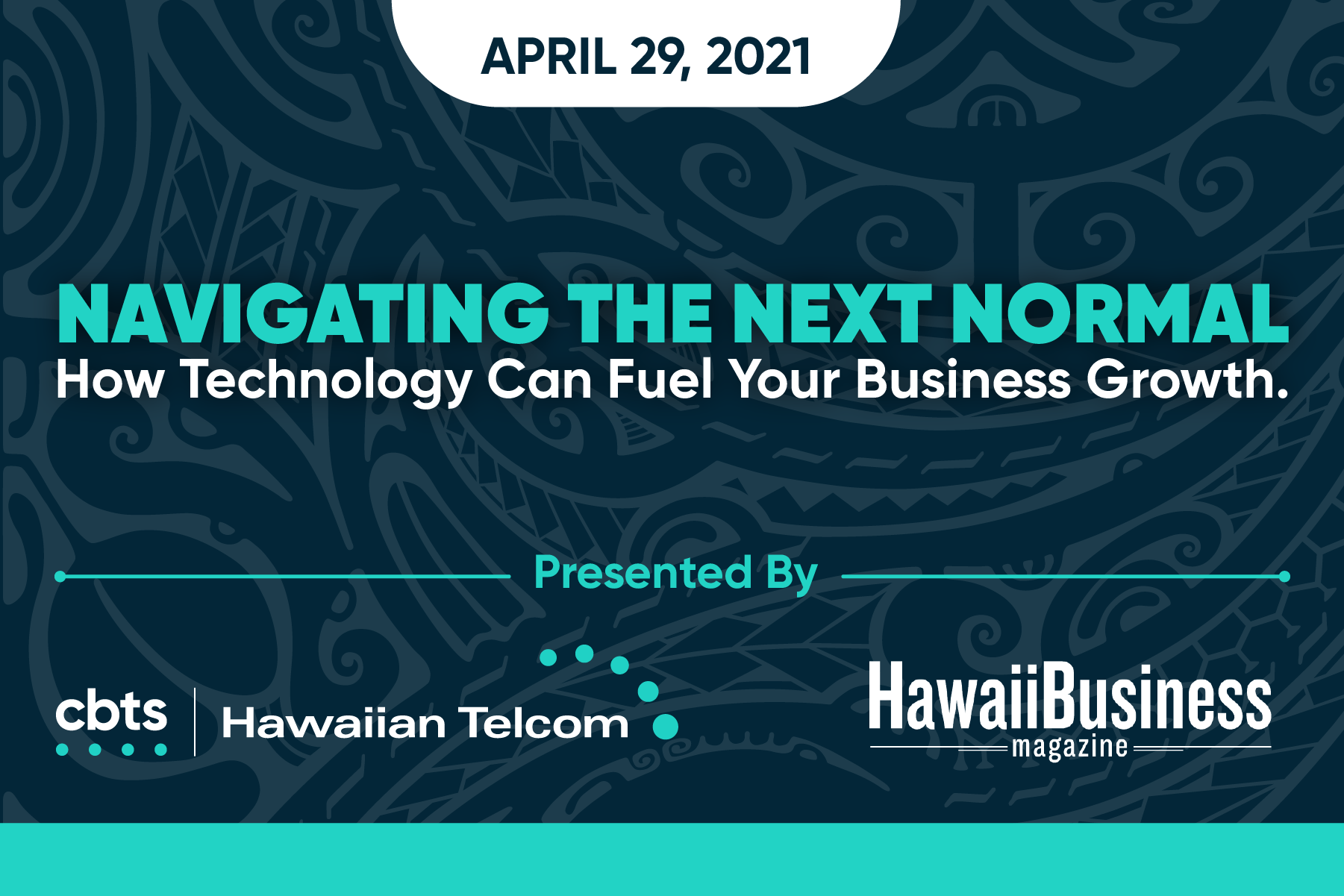 Future-proof your business with Managed IT Services from CBTS Hawaiian Telcom
The pandemic tested businesses like nothing else, forcing them to rapidly adapt operations to stay afloat as national lockdowns changed every industry overnight. Many had to pivot and rely on technology to keep their business open.
Suddenly, it is mission critical to have communication and collaboration tools that connect your customers and employees and enable your team to work from home; e-commerce platforms that process payments and track delivery; and security that protects your data and operations. But the technology that keeps your business running requires time and energy to manage, time and energy you need to focus on growing your business.
Learn more about how Hawaii businesses have leveraged technology to evolve by attending the free event: Navigating the Next Normal: How Technology Can Fuel Your Business Growth on Thursday, April 29 at 11:00 AM. Reserve your space today!
Topics:
How businesses are striking a balance between working remotely and working in the office.
How technology will enable your successful transition to the next normal
Specific steps businesses can take to modernize their processes for maximum impact.

CBTS Hawaiian Telcom enables your business to leverage Managed IT Services delivered and supported by certified experts. Our suite of services is designed to help businesses of any size manage their day-to-day IT operations — including server and workstation support, malware protection, and on-demand support for your employees. With Managed IT Services, any business can access skilled IT experts without hiring full time staff while large businesses with an internal IT staff can cost-effectively supplement their staff to meet specific technical needs.
Managed IT Services are available for a fixed monthly price that is scaled according to the size of the business. This solution from CBTS Hawaii could be the most important step you take to prepare your business to survive the next unexpected challenge.
Panelists: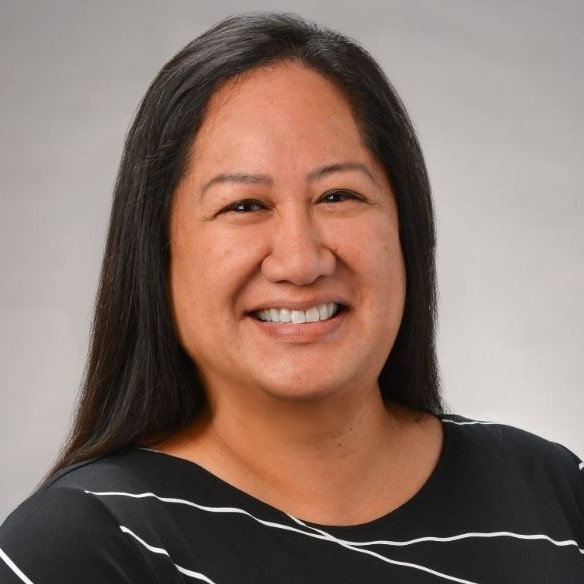 Adrienne Chee, Senior Vice President and Chief Information Officer, Central Pacific Bank
SVP & CIO of Information Technology at Central Pacific Bank.  Innovation means imagining something new a fresh idea that hasn't been done before.  The same concept applies to banking with over 30 years of experience in banking technology, Adrienne is a key team member helping to drive innovation at CPB.  Adrienne has experience in managing complexed technology projects and strategic implementations.  In 2019, Adrienne lead the innovation and transformation of the bank's collaboration platform – introducing New Ways of Working for the CPB employees.  Adrienne is deeply rooted in Hawaii and is no stranger to hard work.  Helping on the family farm in Kona where she still travels every harvest season to lend a hand.  She earned a bachelor of science degree from Hawaii Pacific University and serves on the board for Junior Achievement of Hawaii.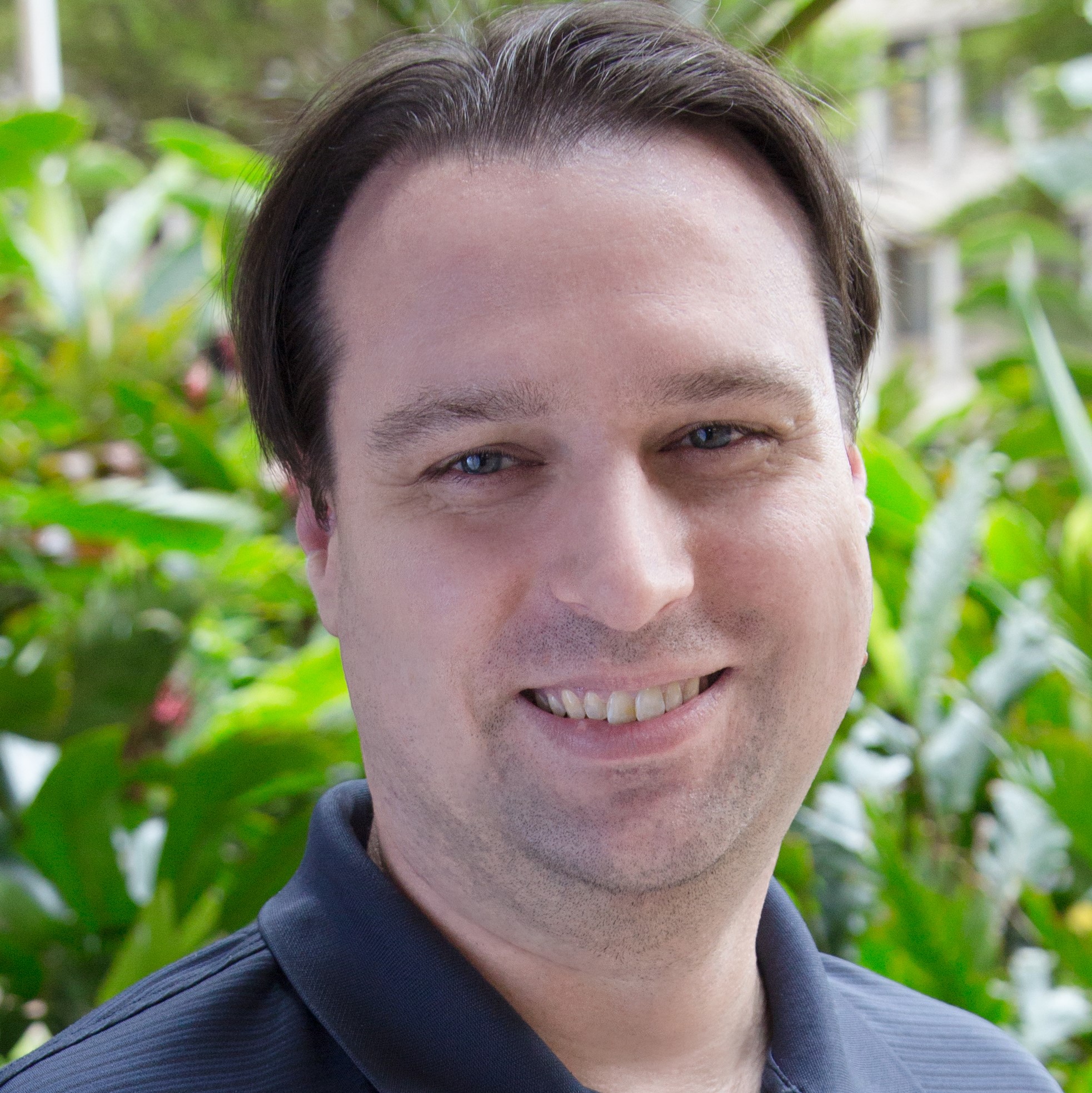 Matt Freeman, Director Service Delivery, CBTS | Hawaiian Telcom
Matt Freeman is Director of Service delivery at CBTS | Hawaiian Telcom, overseeing the networking, security, and IT services teams. He has over 20 years of experience developing and implementing IT solutions for businesses in Hawaii. Matt manages the Information Security program for Hawaiian Telcom. Prior to joining Hawaiian Telcom in 2012, he was the operations manager at Integration Technologies and the vice president of operations of Lava Net.  Mr. Freeman is a graduate of the University of Hawaii and holds a Masters Degree in information security management from the SANS Technology Institute.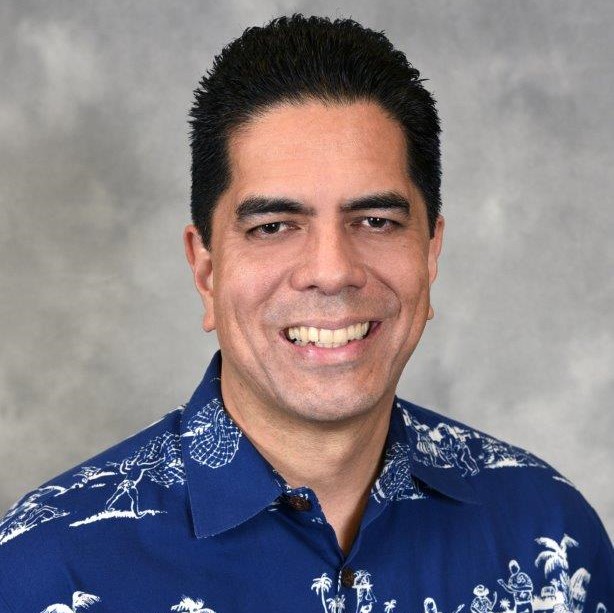 Brad Koanui, Vice President, Chief Information Officer & Program Manager, Pacific Guardian Life
Brad Koanui has served as the Vice President, Chief Information Officer, and Program Manager at Pacific Guardian Life Insurance Company since 2017.  He joined PGL to lead a three-year IT modernization project focused on upgrading the companyʻs core legacy systems as part of its business transformation plan.  Before joining PGL, he spent his career in education and finance, serving in various IT leadership positions at Finance Factors, Kamehameha Schools, and the University of Hawaiʻi at West Oʻahu.  He holds a Bachelor of Science in Computer Science from Hawaiʻi Pacific University.
Moderator:
Steve Petranik, Editor, Hawaii Business Magazine
Learn more about how Hawaii business have leveraged technology to evolve their business by attending this event. Reserve your space today!
Navigating the Next Normal: How Technology Can Fuel Your Business Growth

Thursday, April 29, 2021
11:00 AM – 12:00 PM

Presented by CBTS and Hawaiian Telcom in partnership with Hawaii Business Magazine