New Beer with a Familiar Name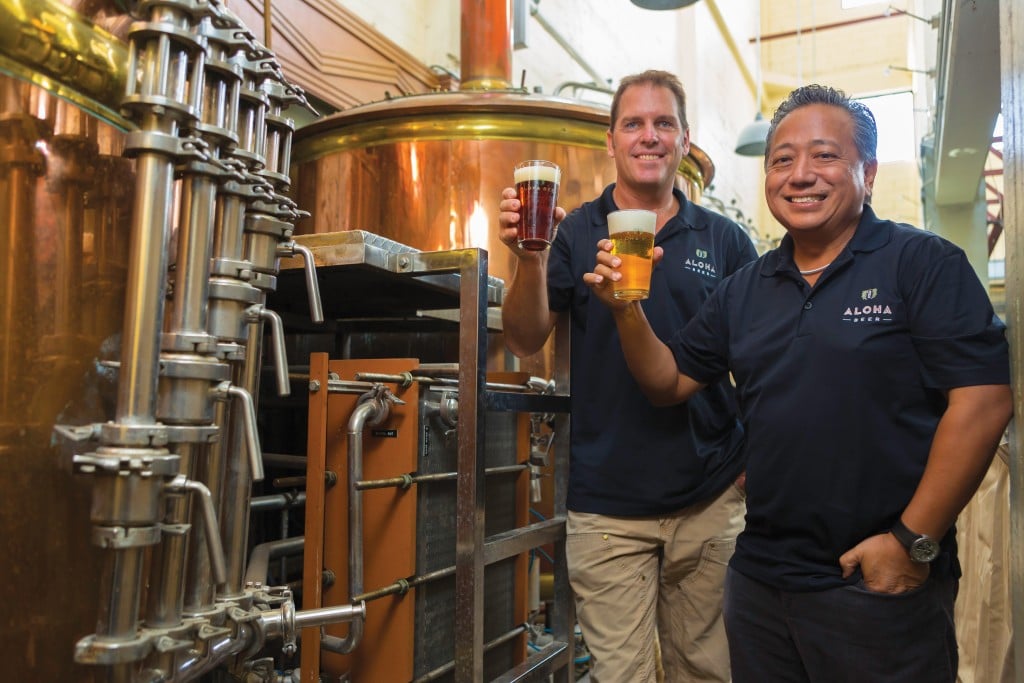 With all the different Hawaii beers coming onto the market, it helps if people think your new brew is a long-time favorite.
"When I talk about Aloha Beer, for some reason, many believe it already existed from a long time ago," says co-founder Steve Sombrero, referring to the feedback he gets on overseas trips. "They recall drinking Aloha Beer and actually remember that it tasted good. … It's a natural brand for Hawaii."
Aloha Beer Co., a new Honolulu microbrewery, started rolling out kegs of its craft beers to local bars and restaurants this month, with plans to sell bottles in Hawaii stores starting later this summer and expand overseas next year.
Sombrero, owner and president of the real estate company NAI Chaney Brooks, is partnered with James H.Q. Lee, a Honolulu tax and real-property attorney, and Dave Campbell, a long-time Hawaii brewmaster.
Before the partnership, Lee owned Big Aloha Brewery, a microbrewery based in Sam Choy's Breakfast, Lunch and Crab restaurant, where Campbell also served as brewmaster. Aloha Beer is now produced at the factory on Nimitz Highway that once produced Big Aloha's brews.
Hawaii already has other popular microbreweries, but Campbell says a strong local market for craft beers means there is plenty of room for growth. With its strong Hawaii brand, Aloha Beer's expansion outside of the Islands is a key goal.
"One of the things is that our product sells itself, because we have such a great name, Aloha Beer," says Sombrero. "At the end of the day, we're not selling beer, we're selling Hawaii. People love Hawaii and, because we care about Hawaii, I think we're the right people to make it happen."