New Big 5 May Be Emerging in Hawaii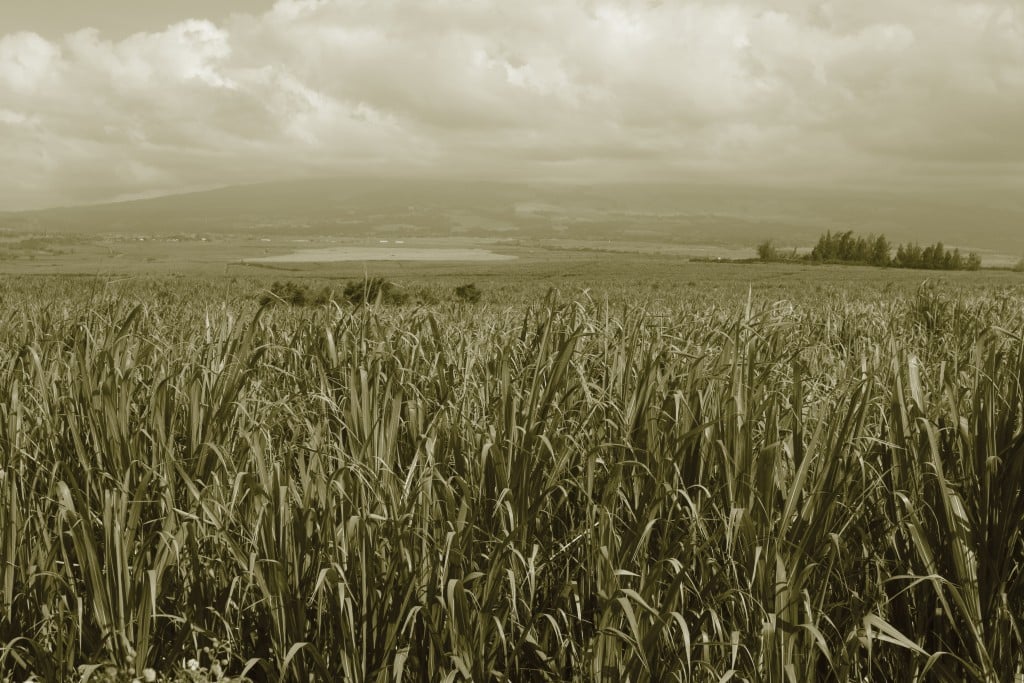 Some suggest an influential coalition based on Hawaiian values, not simply economic value, could help steer the Islands' future
---
The remnants of the Big Five, once the dominant companies in Hawaii, continued to shrink last year.
The sale of more than 88,000 acres on Lanai to Oracle Corp. CEO Larry Ellison in June eliminated Castle & Cooke Hawaii as one of state's largest landholders. A month later, Alexander & Baldwin spun off Matson Inc. and about two-thirds of the revenue from the largest remaining member of the Big Five.
Will a new Big Five emerge? Economists don't think so. A few companies such as Hawaiian Electric Industries and HMSA are dominant in their fields, but they don't have the broad economic, landowning and political power that the Big Five held in their heyday.
But some people are suggesting a new coalition of five prominent organizations based on values rather than value could influence the state's economic future.
• Kamehameha Schools
with nearly $7 billion in assets and an annual operating budget of $1.3 billion
• The Queen's Health Systems
net annual revenues of about $516 million
• Queen Liliuokalani Trust
annual operating revenue of about $40 million
• Department of Hawaiian Home Lands
net assets of about $717 million and annual operating revenue of more than $12 million
• Office of Hawaiian Affairs
assets of more than $650 million and annual operating revenue of more than $40 million.
Office of Hawaiian Affairs Trustee Peter Apo recently offered a list of five entities created by or for Hawaiians. Three of them are private nonprofits and the other two are government agencies:
Kamehameha Schools, The Queen's Health Systems, Queen Liliuokalani Trust, Department of Hawaiian Home Lands and the Office of Hawaiian Affairs.
"I'd like to try to get them together and have a dialog to figure out ways to connect the dots, perhaps work together on a project or at least provide some direction," Apo says. Collectively, they could offer a joint vision for a Hawaiian-driven future for the state, he says.
"Native Hawaiian cultural values are not just for Hawaiians," agrees UH-Manoa social and cultural historian John Rosa.
Former Department of Land and Natural Resources Director Peter Young also sees merit in Apo's idea. "I'm not suggesting the new Big Five is similar to the old in the sense of capital generation or political influence, but they could have an impact, and that's actually a good thing." Together, the five own or control substantial tracts of land, he notes, including KS's 363,000 acres and DHHL's  194,000 acres.
TZ Economics principal Paul Brewbaker doesn't buy the notion of a new Big Five. "It's hard to imagine these five entities as being serious contenders for significant, real capital formation in Hawaii on urban lands not encumbered with various special conditions of their existence or historical origins," he said. "Capitalism has a tendency to work around these kinds of obstacles, not with them."
Nonetheless, Brewbaker recognizes the political power that big landowners have today, though it is much diminished from the days of the Big Five.
"The new 21st-century interrelationship between large landholders and government is more subtle and involves special-interest groups," he says. "In urban development, large landholders are among the most influential special interests." As evidence, he points to decisions to build the "Second City" of Kapolei, to route the rail line to Hoopili and to locate the University of Hawaii-West Oahu and future Ka Makana Alii shopping mall.
While land remains an important source of wealth for its owners, it doesn't contribute to the state's economy income like it did when agriculture and related manufacturing dominated, says James Mak, UH professor emeritus of economics. "The structural shift from agriculture to services has diminished the economic and political power of landowners," he said. "Tourism is capital-intensive, not land-intensive."
But the influence of these Hawaiian institutions is based on more than just their landholdings, says Apo. "It would be interesting to have someone do a study on the impact of Native Hawaiian spending," he says. According to the U.S. Census Bureau's 2007 Economic Census, nearly one in 10 firms in Hawaii is owned by a Native Hawaiian or other Pacific Islander. Those 11,403 firms generated $2.3 billion and employed 16,197 people that year.
Often cast as anti-development, most Native Hawaiians want an economy that supports both traditional cultural values and sustainable growth, Apo says. "The politics of sovereignty cannot be separated from economic discussions. What good is having a nation if you cannot generate prosperity?"
Hawaii's Biggest Companies Today
Drawing from the 2012 version of the Hawaii Business Top 250, which is based on 2011 revenue, here is a compilation of Hawaii's current "Big Five" economic sectors, as represented by their biggest companies.
• Energy: Hawaiian Electric Industries is the state's largest company, with 2011 revenues of $3.24 billion, and Aloha Petroleum is No. 9 on the Top 250.
• Healthcare: Four of Hawaii's 10 biggest companies: 2, HMSA; 6, Kaiser; 7, Hawaii Pacific Health and 8, The Queen's Health Systems.
• Tourism: The largest companies within the state's biggest industry are No. 4, Hawaiian Airlines; 13, Kyo-ya and 16, Outrigger.
• Banking: 11, First Hawaiian Bank and 12, Bank of Hawaii.
• Land: Alexander & Baldwin will no longer be No. 3 when the next Top 250 list is published, but it remains a large landowner. The biggest private landowner in the state is Kamehameha Schools, whose ranking at 25, based on annual revenue, belies its status as one of Hawaii's most powerful organizations.
Other sectors and their biggest representatives on the Top 250: education, UH, No. 5; retail, Servco Pacific, 10; technology, Oceanic Time Warner Cable, 14, construction, Grace Pacific, 19.
---
Where Are the Big Five Today?
Alexander & Baldwin: The last of the original Big Five companies to continue cultivating sugar is also the only remaining one among the state's five largest private landholders. A member of an oligarchy that was more commodity traders than true agribusinesses, A&B bought out Matson shares from fellow Big Five firms in 1960. (The shipping company was spun off last year.) It entered diversified agriculture in the 1980s and has expanded Hawaii residential and commercial projects on its 113,000 acres, including purchase of the 170,300-square-foot Waianae Mall in January.
Theo Davies: The first of the Big Five to get out of sugar, it owned Pizza Hut, Taco Bell, Mercedes-Benz and Jaguar franchises in Hawaii. It was sold to Hong Kong-based conglomerate Jardine Matheson in 1973, and its Island holdings were sold off beginning in 2003.
Amfac: The first to earn $1 billion in revenue, Amfac invested in wholesale, retail, financial and resort interests across the country before being purchased by Chicago-based JMB Realty. Most of Amfac's assets were sold or closed by 2001, leaving Kaanapali Land LLC with 5,000 acres after bankruptcy concluded in 2005.
C. Brewer: Oldest and smallest of the Big Five, it was under mainland ownership for nearly a decade before controlling interest returned to the Islands. Chairman J.W.A. "Doc" Buyers bought significant assets when the company was dissolved in 2006. Sale of Hawaii's Own juice operation in 2008 left D. Byers Enterprises with real estate holdings.
Castle & Cooke: Twenty-one years after completing its takeover of James Dole's Hawaiian Pineapple Co., Castle & Cooke Co. merged with California billionaire David Murdock's Flexi-Van Corp. in 1985 and was renamed Dole Food Co. Real estate operations were spun off a decade later, and the sale of Lanai acreage last year leaves Castle & Cooke Hawaii with property in Central Oahu and Iwilei.