New Gathering on Kauai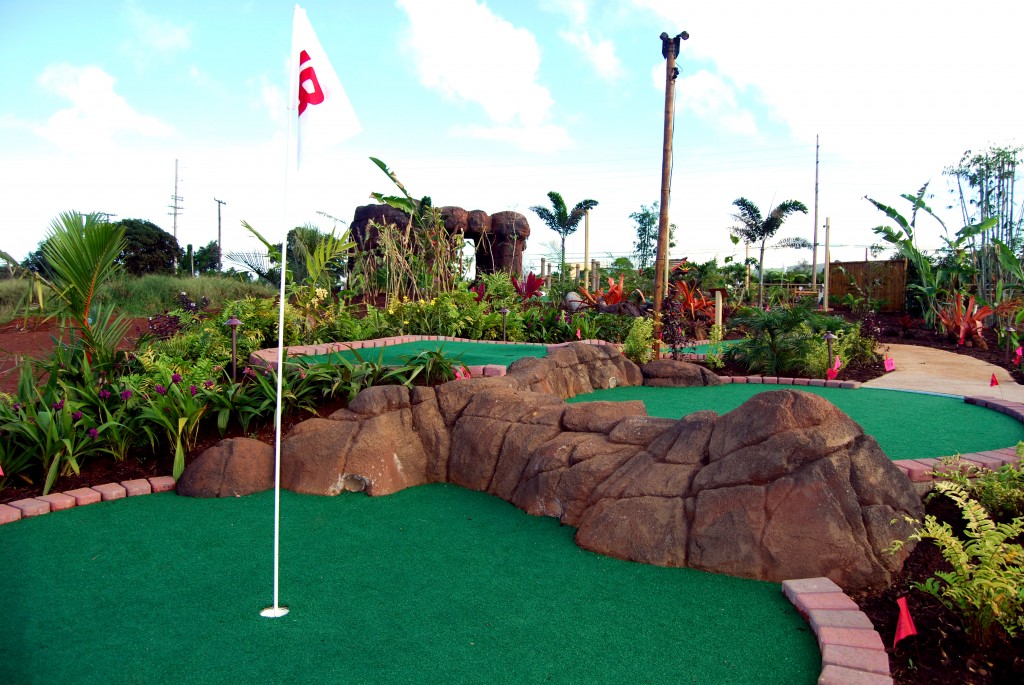 Fifteen dollars for 18 holes of golf on Kauai's North Shore? A lot of local residents think that's a great deal, even though it's miniature golf.
The new business has been running solid six days a week with 75 to 80 percent local customers since opening in January.
The course is on a 15-acre parcel in Kilauea, easily visible from the highway with its Hawaiian hale, Japanese torii and Chinese moon gates. It's the first part of a larger project called Anaina Hou ("new gathering"), launched in 2006 by Bill and Joan Porter in response to the community's desire for a family-gathering place consistent with Kauai's rural character and conservation ethic.
Anaina Hou project manager Michael Kaplan says the course is designed along a historical botanical theme. Each hole is landscaped with plants and structures that tell the history of Hawaii through its plants, from the earliest botanical settlers (native flora), to Polynesian introduced plants like taro and bananas, to exotic species brought in during the plantation era.
"Our appeal comes from our water features and plants, including rare native species," Kaplan says.
Beyond mini-golf, Anaina Hou is seeking permits to build a county bus park 'n' ride lot, a retail plant nursery, and an indoor/outdoor theater and event space with a 250-person capacity.
WWW.KAUAIMINIGOLF.COM
WWW.ANAINAHOU.COM