The Next Generation of Hawaiian Designers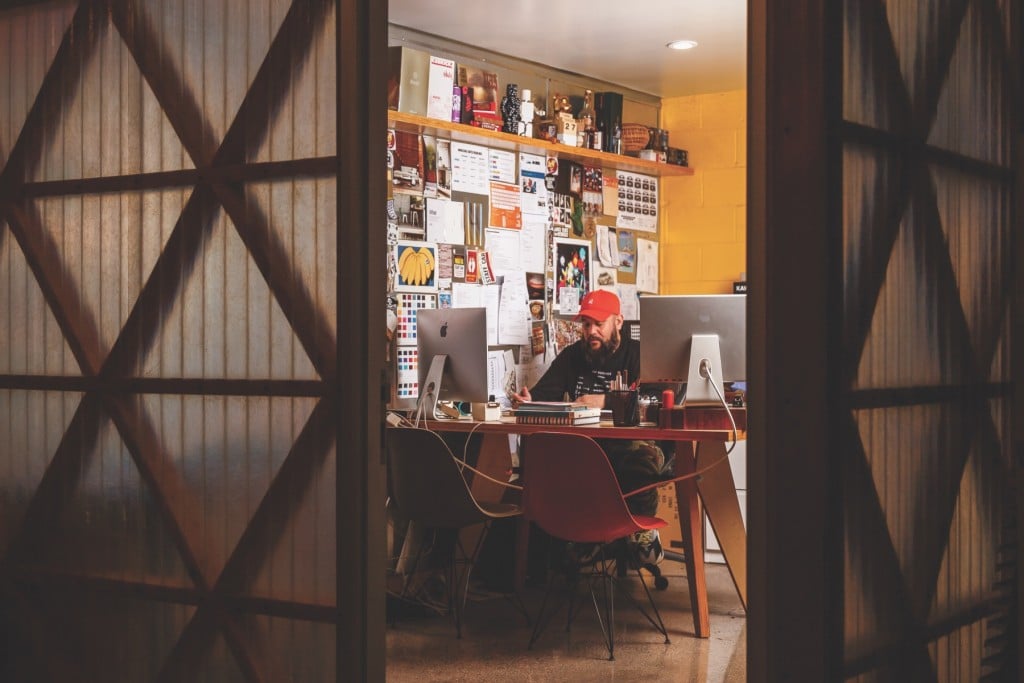 A new generation of Hawaiian creative consultants is challenging our expectations for indigenous design.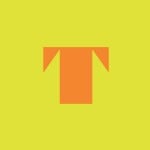 The phrase "Hawaiian design" calls to mind familiar visual tropes: kapa patterns, hula dancers, maybe even (cringe) tiki kitsch. But a new generation of native Hawaiian designers is pushing back against what they see as an overplayed aesthetic, often presenting ideas that defy expectations.
For this group, Hawaiian design isn't defined so much by a prescribed visual language as it is by mindset, context and an indigenous value system.
"When clients say, 'we want it to look Hawaiian,' I would reply, 'What does that look like?' " says designer and consultant Josh Lake. "Because we can make it look Hawaiian, or we can have it designed Hawaiian."
Here are three contemporary indigenous designers and consultants who are challenging – and changing – the concept of "Hawaiian design."
━━

"If you look around, the architecture of Honolulu has all these triangles and chevrons, and palm-leaf patterns," says Lake. "All these are attempts to understand what indigenous design may be, but I'm not sure they're successful."
Lake, an independent designer and consultant in Makiki, believes the idea that "Hawaiian design" is represented in a specific visual language of kapa prints and petroglyphs has been played out. Rather, he says, it's the very process of design that makes it Hawaiian – or not.
"Hawaiian thinking goes beyond surface level," he says. "It's looking at everything in three dimensions, and making sure it's always supporting and promoting Hawaiian values."
Lake grew up steeped in traditional Hawaiian culture and surrounded by Hawaiian artists and musicians – his father was the late kumu hula, John Keola Lake. But he was also in many ways a typical child of the '70s and '80s. "Formative years were struggling with balancing cultural awareness with the explosion of media and technology of the times," he says. "It was hard to understand what role Hawaiians played post-renaissance, especially as a kid trying to save up for a computer, strung out on MTV and hip-hop albums."
Still, as he watched friends leave to pursue careers on the Mainland, Lake become convinced he wanted to stay in Hawaii and explore new ways of representing his culture. "I didn't know how at first, but putting myself out there in various creative industries helped me understand where Hawaiians weren't being represented."
In design, Lake found an arena where he could explore and express Hawaiian cultural values in new ways. Hawaiians have been, first and foremost, innovators, he notes, from figuring out ways to survive on the most isolated land mass on Earth, to inventing surfing and embracing electricity and the printing press.
"This is a strong message to carry forward to new designers and people in positions of indigenous projects," he says. "Hawaiian design is not only about historical accuracy or tasteful Hawaiian lobby art. It's about pushing boundaries and innovating wherever possible. Bringing new and improved ideas to the table is indigenous Hawaiian design."
"It's the very process of design that makes it Hawaiian – or not."

– Josh Lake
When Lake was asked to help with a rebranding for the Hawaii International Film Festival several years ago, one of the first things he noticed was that it was already suffering from logo overload – the organization had acquired numerous logos and designs over the years and was hanging on to them. Not wanting to add to the clutter, and realizing that other film festivals were starting to use the HIFF acronym, he suggested a different approach that would stake the organization's claim on the name. Lake reduced the festival's design elements to a single graphic based on the acronym HIFF, with a smaller tagline that spelled out the name of the festival. Rather than incorporating an obvious film signifier like sprockets – which is becoming outdated in an era of digital filmmaking – Lake designed the negative space of the typography to mirror film aspect ratios.
"It acknowledged what Hawaii's needs were in terms of the festival and the Hawaii film community, and was very thoughtful," he says. "It had nothing to do with authentic pre-contact visual language. It was all in practice and process, which to me is where the real design happens."
"What I really appreciate about Josh is he is aware of and acknowledges the past, but I think he doesn't want to get locked in the past," says Chris Deuchar. "He tries to look through the prism of making it relevant today."
Deuchar, principal at the development firm, Form Partners, has worked with Lake on projects including The Vanguard Lofts; The Cove Waikki; and Live, Work, Play 'Aiea.
For The Cove, a 117-unit low-rise development, Lake researched the history of the area and spent a day walking Waikiki and taking photos. Where the developer had been considering a branding theme based on the ahupuaa concept, Lake encouraged them to look to the '60s and '70s Waikiki for inspiration. "He said, you know what?" Deuchar recalls. "It is what it is, and this was an important part of Hawaii's history."
The project, Lake noted, was a kind of nod to the old walk-up apartment. He came up with a design that evoked the graphics and fonts of that era. "It was sort of 'Mad Men'-esque," Deuchar says.
"It's easy to go to palm trees or lei," Deuchar says. "I think there's a lot of people who have their idea of what it means to be from Hawaii, and I think Josh often challenges that."
Design thinking can be applied to almost any problem, Lake notes, with an influence that reaches far beyond the world of art. "This is where design can play a big part in how Hawaii and Hawaiians can thrive in the future," he says. "Indigenous designers can almost act as a conscience for the Islands, prioritizing the needs of the Islands and its citizens through thoughtful design decisions."
━━

With a deep grounding in hula practices, Kuhao Zane felt strongly that "commerce and culture aren't supposed to mix." That view began to change when his halau traveled to Japan and danced at a Shinto shrine – where amulets and other items are traditionally sold to pilgrims. "I saw that there are other cultures around the world that have figured out how to make it work," he says.
Today when he works with businesses, Zane thinks about how to transform the idea of cultural consulting from a "prostitution of the culture" into an opportunity to spread indigenous values and ideas via a new medium. "It's about teaching the corporate culture how to view things in a Hawaiian way," he says.
Raised on Hawaii Island, Zane was strongly influenced by both his father, aloha-wear designer Sig Zane, and his mother, kumu hula Nalani Kanakaole, the daughter of hula master Edith Kanakaole. At age 9, Kuhao Zane began training at his family's halau, Halau O Kekuhi, where he was steeped not just in the traditional forms of dance and chant, but the ceremonies and traditional protocols of hula. Zane learned to gather native plants for hula apparel – including where to find them in the environment, and how and when to harvest them so that the plants could regrow.
"It's not just, 'Hey let's make a lei today.' You actually have to do the protocol, say the chant to enter the forest, do the practice of selecting certain plants that are important to the Hawaiian forest, and create a lei out of that," he says. "Over years of doing that, it creates a value structure in your mind about what's important." Working in his father's Hilo store helped Zane see how commercial design could be used as a tool to share those values.
One of Sig Zane's most popular prints was based on an ulu tree that had been gifted to Kuhao on his first birthday. Kuhao later planted the tree with his father, burying his piko, or umbilical cord, underneath, a traditional Hawaiian practice.
Kuhao Zane recalls working in the store one day when a customer entered, wearing the shirt. As he started talking to him about the tree, the man stopped him – he knew the whole story. In fact, he said, he was so inspired by it that he was going to plant his son's piko under an ulu tree as well.
Zane was astonished by the exchange. "On the one hand, it's an aloha shirt," he says. "On another level, to actually make this guy – he was Caucasian – to make him do a Hawaiian practice, and influence him in the right way, in a small way it built a little more regard for Hawaiian culture and for the environment."
It's about not just communicating Hawaiian culture visually, but through experience.
Today, Zane's consulting and design work includes a focus on client education. For Hawaiian Electric Co.'s new logo, which he worked on with his father, Zane helped create a presentation to share the story and inspiration behind the design. Both the presentation and design included references to the number seven in honor of King David Kalakaua, the seventh Hawaiian monarch, who helped found the utility, as well add linear spaces between the design elements that cross in a piko, or origin point. Zane traveled around the state to present the logo to HECO employees. One line worker actually got the design tattooed on his leg. "I saw the e ffect the storyline had on the employees," Zane says. "All of this is adding up to more regard for Hawaiian culture."
Honolulu chef Mark "Gooch" Noguchi, a longtime friend, says Zane represents a new generation of cultural consultants. "In the past, we as a community felt that our way of preserving tradition was by adhering to certain rules," Noguchi says. "He has a very strong identity, and he's very confident in that identity of where he came from, and therefore he can start to change the rules a little bit."
Zane and his contemporaries also take a di fferent approach to asserting their Hawaiian ness, Noguchi adds. "When I was in college in the 1990s, back then we were a lot angrier, there was a lot of protesting. In this generation, I see more unity, and more bringing kue (resistance) with love," he says. "They're saying, this is my genealogy, these are my ancestors, and this is what I believe to be pono."
For Zane, it's about not just communicating Hawaiian culture visually, but through experience. Instead of creating a design based on ohe kapala, for example, he might teach a group of corporate employees to make their own. "In turn, they become the practitioner of this Hawaiian practice," he says. "Hopefully, they'll take this perspective and start to make more Hawaiian decisions in their day-to-day work."
━━

Don't tell Keola Rapozo he's "too cool." That's what one client said about his designs when they saw his logo for a 50th anniversary company rebranding. Rapozo urged them to take a deeper look at the image – and themselves. "I said, this is a distillation of who you guys are," he says. "So whether the visual is 'too cool' or it looks like it will go over your community's head, I'm asking you to take a step back and think about how much story there is in this and take that into consideration – not just the visual."
For Rapozo, convincing clients to think of design differently is sometimes part of the job. The founder and designer behind Honolulu streetwear company Fitted says he looks to each client's history, digging into archives of old materials and visuals, when coming up with a new logo or branding. "A lot of people don't even realize that they have a visual story," he says. "It's our job to uncover that."
That perspective is part of what Rapozo brings to the table as a Native Hawaiian designer, says Daniel Ikaika Ito, communications and social media manager for Zippy's Restaurants. For a recent project, Rapozo was asked to create visuals to go with a new online employee education tool. The website, which would be used as a platform for employee training programs, was called Zip Code. Rapozo came up with artwork that incorporated an abstract map design, along with the Google Maps "pin" marking Zippy's locations. The idea incorporates both the traditional values of sense-of-place and reverence for the land, with a quirky, modern take on how people interact with the landscape today, Ito says.
"Hawaiian design isn't necessarily an aesthetic, it's a thinking," Ito says. "If it's coming from a Native Hawaiian designer, it's inherently Hawaiian."
Rapozo grew up in Kahaluu, the son of a local fisherman and a California transplant who shared a sense of creativity and DIY outlook – Dad made his own fishing poles and lures, while Mom sewed the family's clothes. His parents supplemented their income by making the rounds at craft fairs, selling Hawaiian handicrafts and miniature musical instruments like uli uli. "As a kid I hated it," he recalls. "We couldn't go out to play if we didn't clean kamani nuts or sand milo."
"Hawaiian design isn't necessarily an aesthetic, it's a thinking."

– Daniel Ikaika Ito
But the experience stuck with him, fueling an interest not just in art, but in entrepreneurship. "The light went on: We can make these things with our hands, and we can make a living from it," he says. Rapozo graduated from Honolulu Community College with a degree in fashion technology, and went on to launch Fitted, although his focus turned more toward designing graphics for his T-shirts and hats than on creating the garments themselves.
"I think I'm just a designer. I wouldn't even consider myself a graphic designer," he says. "I never wanted to be put in a box. I design clothes, I design spaces, I design hats. When people ask what I do I say 'I make stu ff, I create solutions for people.' How? Through design."
For Hawaiian Airlines, the solution was creating visuals that would appeal to travelers on a surface level, with the depth to engage people who are interested in learning more about Hawaiian culture, says Alisa Onishi, brand director for the airline.
When the airline signed on as title sponsor for Hokulea's Malama Honua Worldwide Voyage, they approached Rapozo to design the branding. "We knew that we could have easily taken it to any one of our agencies in Hawaii or on the Mainland, but we wanted a specific perspective," Onishi says, "not just a beautiful mark, but something that had a deeper meaning."
To evoke voyaging, Rapozo created a sail-inspired logo that was also incorporated into a kapa pattern. Hawaiian Airlines used the pattern in the interior decor of its facilities, as well as in the carpets for some aircraft. The design was also used in a line of T-shirts, hats, sail bags and water bottles that were sold, raising more than $10,000 for the Polynesian Voyaging Society. In a separate project, Rapozo also created a design that he hand painted on the hale of Hokulea's sister ship, Hikianalia.
For Rapozo, designing for clients is a small but important part of his business. While fashion works on a long timeline from concept to production to sales, corporate design happens faster. "It offers us something di fferent. Sometimes we can turn it around very quickly, and that's interesting to us," he says. At the same time, "It relieves pressure for cash flow, and it allows some maneuverability and pivoting."
Another reward for Rapozo is seeing his work displayed on a bigger canvas. Seeing his work appear on Hikianalia, Rapozo says, "I was blown away. It traveled around the world. I have family in San Diego (where the canoe stopped), and they came to see it. They're Hawaiians and they're so proud. To be a part of that, it was a great notch in my career so far."