New Governor Promises Prosperity That's Good for Business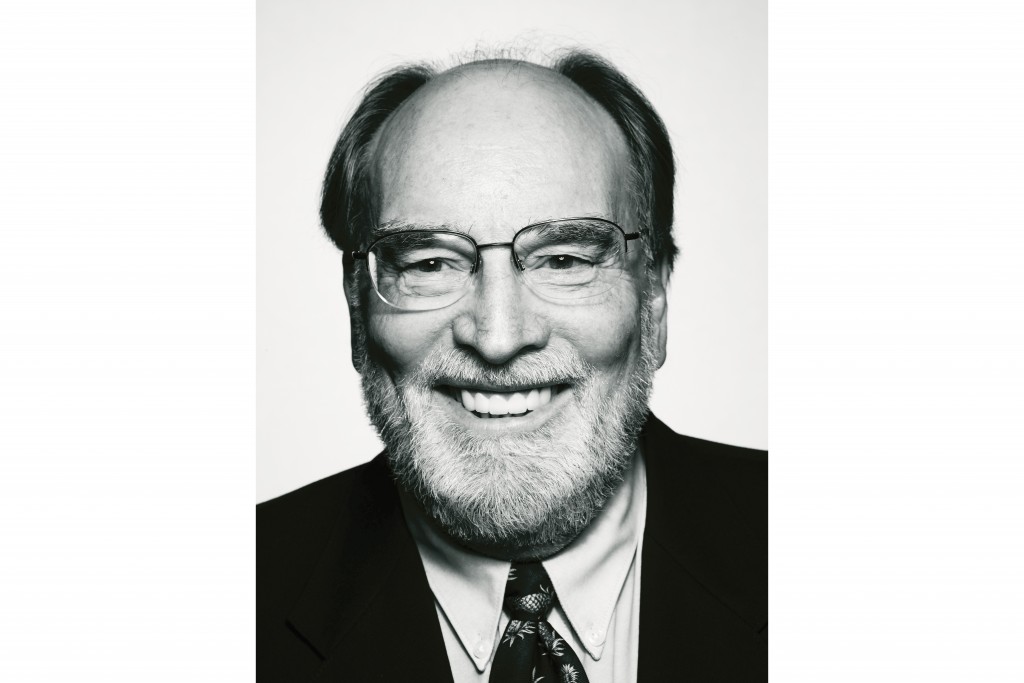 There's no question the business community came into the 2010 elections with more than a few concerns about candidate Neil Abercrombie.
While Abercrombie has been a good friend of the Hawaii economy through his work on military appropriations in Congress – the hundreds of millions of dollars spent here on military housing construction is just one example – business leaders had their fears.
Perhaps it was his history as an unabashed liberal, his activism, his union support, or even his looks (the capes are gone and the rep tie is in, but the image remains).
In off-the-record conversations, business leaders expressed concern – even fear – about what Abercrombie might do if elected. Their focus had been less on the specifics of his platform than on how he might treat the business community.
"There is no doubt who is going to be best for recovery and investment in this state."
Governor-elect Abercrombie acknowledges he has bridges to build with the business community. But, in an exclusive interview with Hawaii Business, he scoffed at the idea that his administration would be bad for business or for the economic health of the state.
"I just don't believe that," he says, with more than a little exasperation. "I think it's clichés. Where do these clichés come from? Do they think there are people who don't want business to succeed?
"I think a lot of this is the usual mix of ideological and political rigidity that didn't have much to do with the electorate out there," Abercrombie offers. The broad electorate certainly had confidence in him: He won 58 percent of the overall vote and led in all but one of Hawaii's 51 districts.
If jobs and the business climate are the primary concerns, then the voters chose the right man, Abercrombie insists. He cites his years of experience in Congress and the millions of dollars' worth of projects and programs he helped bring into the state – all with an eye on boosting the economy.
Those years in Congress, he says, also taught him the political value of collaboration and compromise.
"I was perfectly aware that I was putting myself into a context where I had to be a member of a team. I couldn't act as a Lone Ranger."
What the people bought with their votes was a lot of accumulated experience, he says. And everyone – the business community included – will see that brought to bear from Day One.
"I'm going to be on offense. I'm not about to apologize to anybody.
"There is no doubt who is going to be best for recovery and investment in this state."
Business leaders who have been quoted publicly since Abercrombie's victory have been uniformly positive. Those on-the-record statements are to be expected, but privately there is an air of wait-and-see on business leaders' main concerns: Will Abercrombie truly push forward as promised on regulatory reform, hold the line on taxes and stimulate new business opportunities?
One area that has been of major concern for every governor since statehood is the delicate matter of encouraging, yet guiding, outside investment. Hawaii has always depended on outside money and Abercrombie has strong thoughts on the subject.
"We've always had an ability to develop capital beyond a subsistence level," he says. But, along with outside money, comes some danger, he says. He cites examples in the hotel industry where outside investor groups have come in, "sucked all the equity out of them, leveraged them and then, as far as they are concerned, will go on to the next business."
Abercrombie says he will continue to seek outside capital (beyond federal dollars), but with a slightly different approach.
"From a business perspective, I am looking out for Hawaii's interests, but outside capital has to come in and show a little aloha. All we are looking for is a little respect. I have met with investors from outside and they want to be part of the community in a proper way. As long as I am in charge, that is what will happen."
In his campaign materials, Abercrombie promises to "rebuild the economy around Hawaii's middle class." This resonates well in the business community, but some local leaders have privately wondered about another line in those materials, a line that goes: "Hawaii's economy is not a business enterprise for a few executives in power to oversee."
"What people want is effective and efficient use of their tax dollars."
What does that mean?
Simple, says Abercrombie. "Government is not like a business. It runs transportation into areas that cannot afford it. It offers education. If government did not offer education, then only the wealthy would have an opportunity for education."
In short, government has different goals and objectives than business. "What people want is effective and efficient use of their tax dollars," he says. That's what they will get, he promises. But the rules will apply equally to everyone, from government bureaucrats to business groups seeking help from government.
"There've been times when business wanted to use taxpayer dollars and not be accountable for it. Who asks for taxpayer dollars and won't be accountable?"
At the same time, Abercrombie has little patience for those who claim "government doesn't create jobs."
"That's complete nonsense. What do they think took place at the Pacific Missile Range on Kauai, at our airports, with military housing? Those are jobs."
At the end of the day, he says, the goals of the business community and the goals of the Abercrombie administration are one and the same.
"Prosperity. When it comes in my administration, those guys will be the beneficiaries," he said.
Promises on Jobs and the Economy
In campaign materials and on his website, Abercrombie laid out what he intends to do for the economy and to create jobs. Here are some highlights:
• Leverage as many federal dollars as possible, using, whenever suitable, the connections and knowledge he gained in Congress.
• Again, using federal dollars, and particularly spending by the Defense Department, build a "21st-century" infrastructure in areas such as energy, information, irrigation and rail transit.
• Break loose public lands to support a public-private partnership to build "green" workforce housing.
• Back small business by loosening the regulatory burden, providing training and using state resources to market small-business production both locally and for export.
• Make technology and innovation a backbone of the economy, including a stronger emphasis on dual-use technology businesses, which create technology for the military that can also be used in civilian applications.
• Increase self-reliance for Hawaii through greater energy and food self-sufficiency, and by focusing on sustainable forms of tourism.
• Make an "unprecedented" investment in early childhood education, including creation of a Department of Early Childhood within the administration.
• Rebuild confidence in government and how tax dollars are spent by cleaning up the permitting and regulatory process, pushing through procurement reform and leading by example: i.e., buying locally, conserving energy, offering family-friendly workplaces.
His Government Philosophy
Every politician has a guiding philosophy. Here's our newest governor's:
Rule No. 1: Never expect gratitude. If you can't do it for the satisfaction, don't do it.
Rule No. 2: Don't forget Rule No. 1.
Rule No. 3: You're never forgiven for being right.