Ninja Skills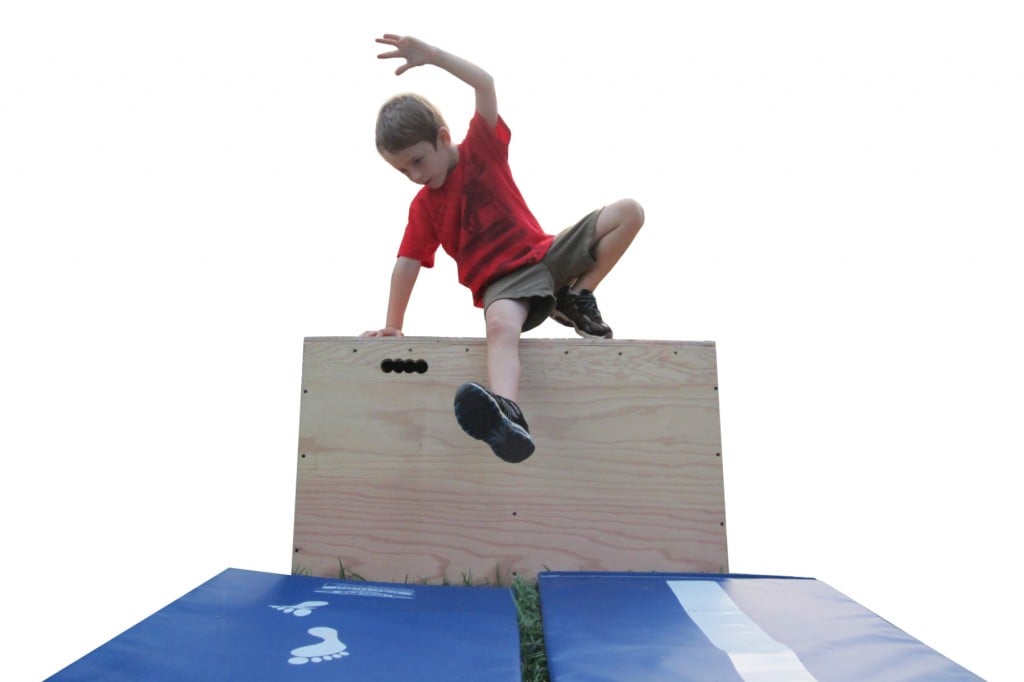 Adult's definition of parkour: a noncompetitive sport that builds coordination, strength, patience and discipline, while emphasizing safety, community and creativity.
Kid's definition of parkour: ninja skills and Spiderman training.
Parkour, which originated less than a generation ago in the immigrant-rich suburbs outside of Paris, takes any environment and turns it into an obstacle course. Being French, parkour's object isn't just to power through the course but to dance with it – climbing, jumping, rolling, vaulting and running with grace and flow. Practitioners are called "traceurs."
Until recently, Hawai'i's parkour scene was strictly for teens and older, but traceur, father and high-school teacher Keith Mylett started classes in October for keiki ages 5-10.
True to the parkour philosophy, students use their environment; for instance, they might do "palm spins" off a low-slung coconut tree at Mylett's Kapiolani Park location. He spends a lot of time providing encouragement and making sure the traceurs-to-be learn proper body placement and safety. The payoff? The big grins and boosted confidence that come when even a timid kid learns he can vault lightly over a bench.
"These are all movements the kids do anyway," says Mylett. "We teach them to do it more safely."
Keiki Parkour
www.keikiparkour.com
398-9045