20 for the Next 20: Noelani Goodyear-Ka'ōpua, UH Mānoa and Kamehameha Schools
This political science professor and KS trustee founded a charter school and is committed to supporting Hawai'i's teachers.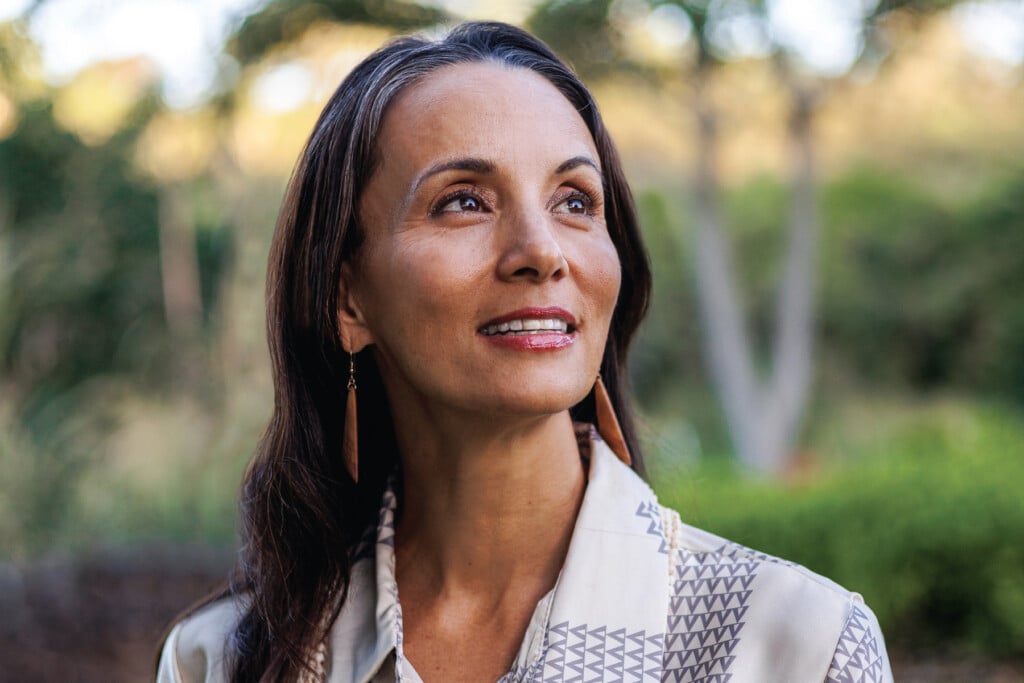 Noelani Goodyear-Kaopua
Professor of Political Science, UH Mānoa
Trustee, Kamehameha Schools
Noelani Goodyear-Ka'ōpua has over 20 years of research experience in Hawaiian and Indigenous schooling, and credits her undergraduate years at UH Mānoa for jumpstarting that passion.
Her college years were "a time where there was a lot of political energy and activism" in the Native Hawaiian community. That appealed to her as she could apply what she was learning in class to "the world as it was going on around us."
Goodyear-Ka'ōpua earned bachelor's degrees in Hawaiian studies and political science at UH Mānoa, and a doctorate in the history of consciousness from UC Santa Cruz.
She came back to UH Mānoa in 2007 as a professor of political science, something she calls her "dream position" because it allows her to give young people "the tools to engage in making the kinds of change that they want to see in the world."
As a professor, Goodyear-Ka'ōpua has received numerous awards: the UH Regents' Medal for Excellence in Teaching in 2019, the Dr. Amefil Agbayani Faculty Diversity Enhancement Award in 2019 and the Chancellor's Teaching Award in 2013.
She also co-founded Hālau Kū Māna public charter school and served as a board member of the Kānehūnāmoku Voyaging Academy and, most recently, as a Kamehameha Schools trustee and on the MA'O Organic Farms board.
While growing up in Kalihi, Goodyear-Ka'ōpua attended Kamehameha through a "random draw admission system" – "like winning a lottery" – and says she was fortunate to get a private education, even if her parents couldn't afford it. Kamehameha no longer uses this system anymore because "a lot has changed since that time," according to Goodyear-Ka'ōpua.
She feels a responsibility to give back and "be a voice for people who don't have the platform or the opportunity to be heard."
Currently, Goodyear-Ka'ōpua is on sabbatical and working on a biography of the late Haunani-Kay Trask, an activist, educator, writer and leader of the Hawaiian sovereignty movement.
Erin Kahunawai Wright, associate professor at UH Mānoa's College of Education and co-author of the biography, says Goodyear-Ka'ōpua embodies and models what leadership should look like.
"She shows strength in the ways she prioritizes collaboration and collectivity when individuality and ego often drive organizational leadership," says Wright.
Goodyear-Ka'ōpua says a long-term goal is to help support the growth of a new generation of teachers, in both public and private schools across the state.
"We can't underestimate the value of teachers," she says. "I have just a huge heart and desire and motivation to work with others to support the growth of the next generation of teachers who will work at all levels in our system."