Nonprofit Celebrates A Century of Outreach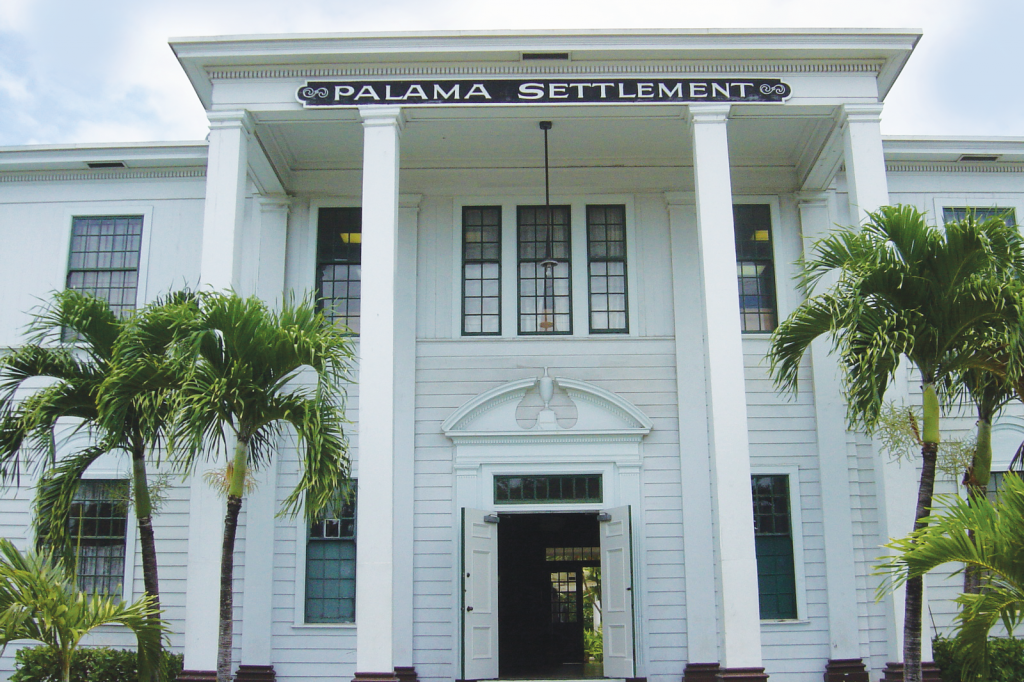 During 100 years of service at Palama Settlement, the faces have changed. In the early years, the nonprofit helped Japanese, Chinese and Hawaiians. Later, a helping hand went to Filipinos, Samoans, Tongans and Laotians. More recently, Micronesians have been coming.
What has remained constant is the nonprofit's service to the people of Kalihi and Palama. "One word that has constantly been used to describe our organization is safe," says Paula Rath, a board trustee. "The neighborhood will change, but the mission will stay the same."
That mission includes tutoring for children and English classes for adults, mentoring for at-risk youth, athletics for all ages, computer training and seniors' activities. The newest program is the Children's Savings Project, launched with support from First Hawaiian Bank, which teaches children about the importance of savings. When children open a savings account, Palama Settlement will match their savings up to $20.
Many of Hawaii's business and community leaders spent part of their youth at the settlement, which celebrates its corporate centennial on Nov. 20.
Ben Aipa, owner of Aipa Surfboards, recalls when he snuck into the settlement's community pool after hours and got caught. What began as a rebellious act led to his participation in the center's sports programs and his work as a junior counselor.
"It was like my second home," Aipa says. "I learned a lot from the volunteers and counselors. They kept me out of trouble and really prepared me for school."
To celebrate the centennial, the center will stage the Malama-Palama Festival of 100 Voices and create a documentary featuring 100 people whose lives were changed by Palama Settlement.