Nonprofit Corner: Indigenous Justice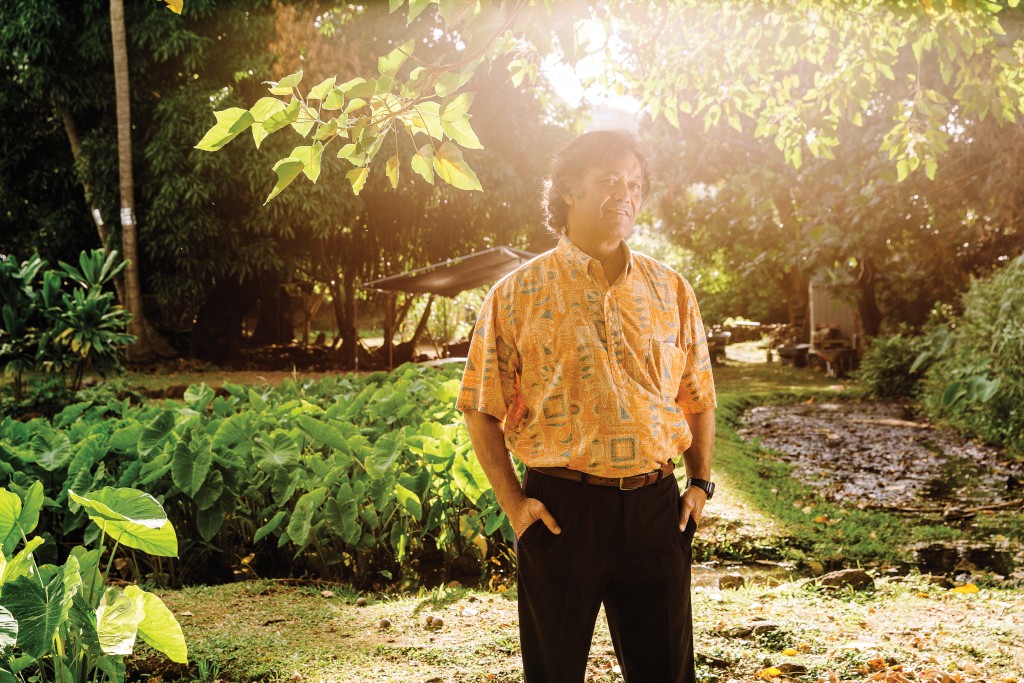 What does it mean to be Native Hawaiian?
That was the question that Moses Haia III, 61, executive director of the Native Hawaiian Legal Corp. (NHLC), had to confront when he was growing up among a lot of military families in Foster Village in the '60s and '70s.
"I was finding that being Hawaiian wasn't necessarily a plus," Haia recalls, "even though my classes at Kamehameha Schools presented it that way."
Haia got into trouble with drugs, but later he straightened out his life and found he could become an example to others and find balance. "I became interested in learning about the history of Hawaii, and to see if I could do anything to turn the story around," says Haia, who earned his J.D. from UH in 1994. He became a staff attorney with NHLC in 2001, then executive director in 2010.
NHLC was founded through grassroots efforts in 1974, and initially was only a nonprofit referral service, according to Haia, but, in the mid-'80s, with funding from the Office of Hawaiian Affairs, the agency started to provide direct legal services. It's the only nonprofit law firm specializing in Native Hawaiian rights law.
"We represent Native Hawaiian issues," Haia explains, "such as land and access rights; traditional and customary practices (cultural, religious, environmental); entitlements (Hawaiian Home Lands, blood quantum); making sure state laws protecting Hawaiian rights are applied properly; and anything involving Hawaiian identity (burials, archaeological sites)."
Some of the notable cases NHLC is involved in are: the state's budget for the Department of Hawaiian Home Lands, which leaves most beneficiaries waiting many decades for homes; East Maui water rights; and the telescope construction atop Haleakala.
Another area of representation is "quiet title" actions. Since the system of land ownership changed in the 1840s during the Great Mahele, according to Haia, Native Hawaiian ancestral lands have been threatened by those seeking to quash – or quiet – a family's claim to those lands. NHLC has helped about 2,300 individuals in these cases.
The nonprofit's full-time staff of 17 – including six attorneys – assists an average of about 400 clients annually, with a budget of a little over $1 million, says Haia. OHA grants provide about 95 percent of the funding.
"We have annual fundraisers," Haia notes, "and we plan to do more, since we clearly need to be more self-sufficient."
Individual Hawaiians of any blood quantum level may access NHLC's services – which also encompass family law, divorce and landlord-tenant disputes. "I want it to become a one-stop shop for Native Hawaiians," Haia explains.
"I think if you're doing what's good for Native Hawaiians, this will be good for the entire community."
---
♦ Each month, Hawaii Business profiles small and medium nonprofits that deserve more recognition.