Transformational Change from Nonprofit Called Partners in Development Foundation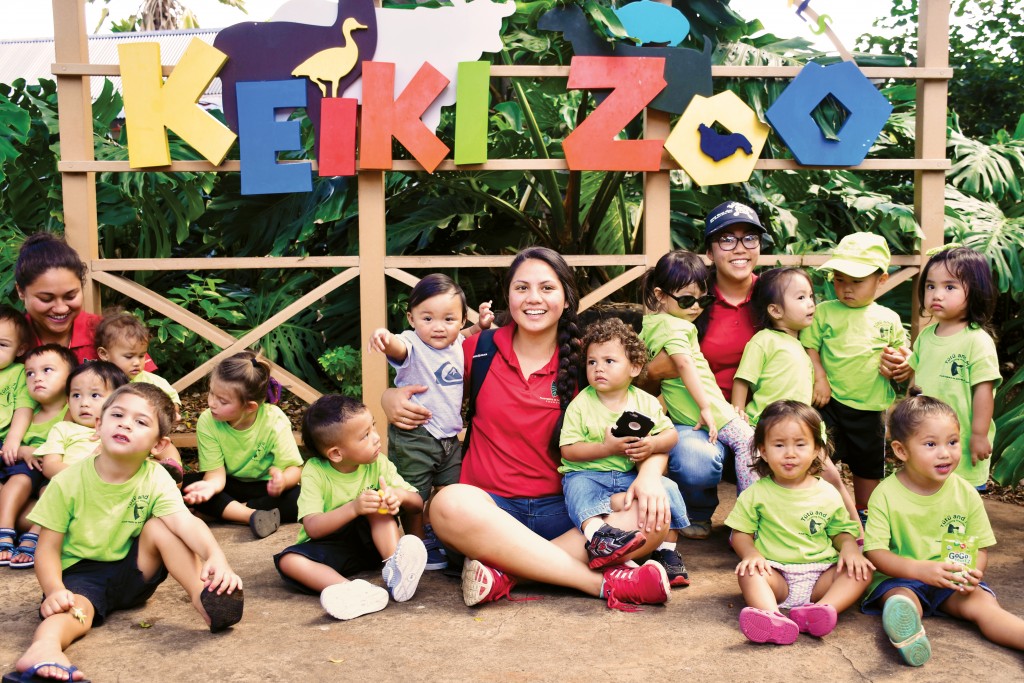 "We went from a couple of guys sitting around having a beer, to over 300 people working here. That's what happens when you don't have any adults around – adults only tell you what you can't do," chuckles Jan Dill.
Dill, whose first name is pronounced "yawn," is the founder and president of the nonprofit Partners in Development Foundation. "I tell people the foundation needs to be involved in transformational change. I have a real problem with the status quo," he says.
PIDF provides various free educational, social service and environmental programs statewide to at-risk communities. Although the agency has collectively served over 80,000 people of all ages and ethnicities since its start in 1997, it recognizes that Native Hawaiians are in the most need. Hawaiian language, culture and values are embedded into all its programs.
Dill is a Kamehameha Schools graduate, with two master's degrees from Tufts University – one in international relations and the other in economic development. "I was always involved in prison ministries," the 74-year-old recalls, "and in social service issues and working with children, especially Native Hawaiians.
"About 20 years ago, I decided we should put into place a foundation to at least try to help those populations. Our first big project was triggered by an article in the paper that said over half the children that came into kindergarten in Hawaii couldn't count to five."
Thus began PIDF's "Tutu and Me Traveling Preschool," in which an early education team of four or five staff visit homeless communities to teach both children and their caregivers. Just in the past year, the program has assisted about 4,000 children and adults.
"We found once you get the child in the preschool, then you have an opportunity to get the adult – who has to come along with the child – into a family education program," Dill points out. "Then you can help them with jobs, with getting medical care, with housing."
That one seedling project grew at least nine others, including those that: provide job training, help attaining a GED, assist with finding permanent housing, and operate a "safe house" for adjudicated youth so they can successfully re-enter society.
PIDF has a staff of about 290 full-timers and 50 part-timers. Its annual budget is around $22 million. About 90 percent of its funding is from federal or state grants; the remainder is from private giving.
The nonprofit continues to adopt prospective new projects that help Hawaii's communities become more successful – such as a program for the deaf using the rarely used Hawaiian sign language.
Dill says his ongoing inspiration comes from his grandmother, who was a well-known Hawaiian healer in Kohala on Hawaii Island. "I have this picture of my tutu on my bedroom dresser, and every morning she seems to say to me, 'Eh Babooze, you going do something today for real, or you just going fool around?'"