Not just poor women, but educated professionals can be victims of domestic violence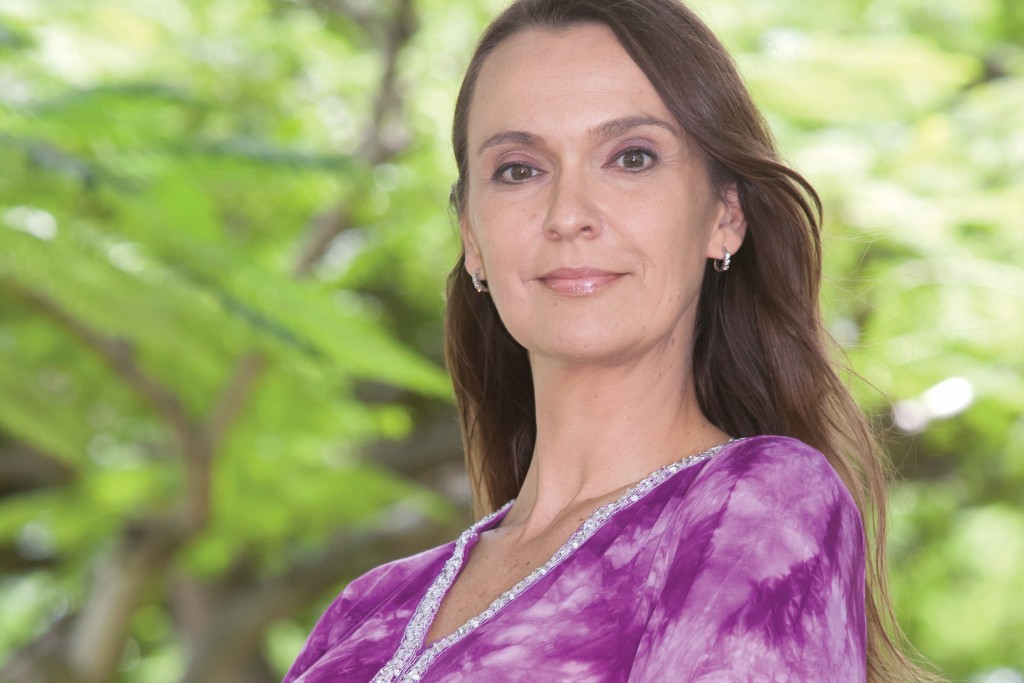 Malia Espinda is a survivor. Her friend, Sydney Kline, wasn't as lucky.
The two were once victims of domestic violence. Espinda is now in a healthy relationship and thriving in her career as a legislative analyst at The Queen's Health Systems. Kline, a former business manager for the Department of Education, was brutally murdered two years ago by a boyfriend who slashed her neck before jumping to his death off the H-3 freeway.
Educated, professional, independent, capable, strong. Those words describe both women. These words also go against the stereotype of the domestic violence victim, says Nanci Kreidman, CEO of the nonprofit Domestic Violence Action Center.
"It's important to note that domestic violence crosses all socioeconomic classes, professions, education levels, religious and ethnic groups. It's not just the poor and uneducated," explains Kreidman.
In fact, experts say, when domestic violence happens to people like Espinda and Kline, the stakes can be much higher and the shame much greater.
"Because, as an educated or professional person, the victim will say, 'These things shouldn't be happening to me.' And so they have a greater interest in protecting the secret because they're embarrassed," Kreidman says. "There's less sympathy from others and more judgment involved. People will wonder how someone like you got into that situation. They think: 'So if you're not poor, or on drugs, or come from a bad family, then it's just your tough luck.' "
But Kreidman, a woman who has devoted her life to the cause, says stereotypes need to be dispelled because domestic violence is everyone's problem. The cause scored a big victory on Jan. 1, when a new state law went into effect. Act 206 prohibits employers from discriminating against victims of domestic or sexual violence.
State Sen. Roz Baker, a longtime advocate of preventing domestic violence, introduced the bill.
"It's a measure that is going to help victims not get revictimized," says Baker. "It requires employers to make reasonable accommodations. For instance, if she's on the front line in the office, the employer needs to make adjustments for her. It's not a unique law, but very progressive for Hawaii to take this step to make sure workplaces are safe for victims and their co-workers."
The law allows an employer to request written proof that the employee is a victim of domestic violence. This certification can be a police report or protective order, or letters from an attorney, advocate, counselor, healthcare professional or clergy member. The act also gives employees a civil remedy if an employer denies a reasonable accommodation.
"The reality is the victim takes the domestic violence problem to work. It doesn't stop at the front door of her house when she closes the door and leaves for work," says Kreidman. "Her abuser is probably going to make repeated attempts to reach her during the day, maybe interfering with her work performance, her productivity. He may make it difficult for her to work, show up unannounced, rattling her."
Espinda knows that all too well. She had already left an abusive relationship by the time Kline was dealing with hers. But Espinda, a New York University graduate who has a master's degree from the University of Hawaii, says the abuse she endured was emotional, not physical.
"I still have a hard time identifying myself as a victim. My friend, Syd, was a victim. But, with my relationship, I cried every day for almost nine years. I had anxiety, I was depressed. I worked at the Department of Health at the time and we'd be fighting on the phone, through email, and I was crying at my desk. But there was no way I was going to let my work see me suffering. They might have known it. But work was a sanctuary. Work was where I was still normal."
Kreidman says a victim isn't likely to tell her supervisor that she's a victim of domestic violence and needs help. "It is embarrassing. It sounds like you're weak and you've got a problem," she says.
That's why Domestic Violence Action Center has launched a program called "DV Action Ready," designed to educate Hawaii's companies and explain how to identify potential victims. It was developed in response to the new law, to meet the anticipated desire by companies to have supervisors and human-resource employees understand domestic violence as they may see it in the workplace.
The four-hour training session teaches participants to recognize the signs of domestic violence, understand why the victim stays in an abusive relationship, build skills to talk with employees, offer ongoing technical assistance to guide the company in developing a workplace policy and support supervisors working with employees who are experiencing domestic violence.
Many workplaces have already encountered domestic violence.
At The Queen's Medical Center, the Rev. Al Miles has been working with domestic-violence issues involving staff and patients for 20 years.
"Queen's has a real sensitivity in saying that, if we have employees who are going through abuse, it's going to affect their work production. It's a safety issue, too, for not only them, but for their co-workers," says Miles. "I help both staff and patients. I help staff members experiencing domestic violence by referring them to appropriate agencies that can help them. I also help staff identify when their patients may be victims." This can be difficult when there are no bruises.
"Survivors have told me for the last 25 years, the physical abuse was awful. But worse was the emotional, psychological, mental, spiritual abuse. The trauma: It leaves no physical scars. So you get people asking, 'Where are the bruises? Did he hit you? If there are no bruises, there is no abuse.' And that's inaccurate," says Miles.
"Emotional abuse is the demeaning of the spirit. It's not the calling you a 'bitch,' 'slut,' 'whore' or 'stupid,' it's 'This man loves me, yet he's putting me down like this.' But a lot of people, including women, will say, 'Well, he hasn't hit you. So how can that be considered abuse?' "
Espinda eventually ended her emotionally abusive relationship with a man she had known most of her life. He, too, was educated, having attended one of Oahu's elite private schools and a mainland college.
"As an educated woman, I spent a lot of time dissecting myself and dissecting him. I wanted to understand what triggered him to be suddenly irrational and angry. And you know part of it was 'Keep my mouth shut, keep my mouth shut.' I would try to have rational discussions with him and soon enough it wasn't rational. And then the verbal, emotional, mental abuse was real."
She recalls one of many incidents.
"I had made him pork chops. And he didn't want it. It was about 10 at night. So I turned around and made a whole complete other meal. And he didn't want that either. I bent over backward. I spent a lot of time making multiple meals," recalls Espinda.
Miles says he's heard variations on Espinda's story many times before.
"Every story is unique, but there are common threads in the story and one of the consistencies is that women ultimately want the relationship to work, but they always say, 'I don't want the abuse. I want the abuse to stop. When it's great, it's awesome. Of course, he loves me,' " explains Miles.
Espinda was lucky to be able to leave her abusive relationship rather uneventfully.
"I took a new job as the administrative assistant to the (state) director of public safety. Somehow the empowerment of that job escalated me to the point of thinking, 'OK, he is just not priority for me anymore.' My self -worth just increased. So, strangely, although it was a prolonged breakup, it was as simple as that," she says.
Now, she says, the ultimate empowerment is being in a healthy relationship. She says her husband has helped "put me back together" and offers her what she feels every woman needs: stability and safety.
On the other hand, Sydney Kline's highly publicized case in September 2010 depicted a single mom, raising an 11-year-old daughter from a previous relationship, who got involved with a man who was later found to have had 18 criminal convictions, including domestic violence and other violent crimes.
"Syd had pulled herself out of single-mom status to successful-mom status," recalls Espinda. "She went to college, got her accounting degree, got a great job with the DOE and, by the time she was 30, was promoted to business manager." Soon after, she met her boyfriend, Michael Thomas, who would kill her when she tried to leave the relationship.
Kreidman says it's well known that the most dangerous time for an abused woman is when she tries to leave the relationship. Unfortunately, many people only think about abuse when someone is killed.
"So many times when TV stations call me to comment after there's been a murder, they'll say, 'Wow, Nanci. What's going on?' I say to them, 'The suffering is ongoing. Our phone is ringing off the hook.' Every day we are taking people to court and helping them navigate their way into the community to change their situation and improve their circumstances."
Her agency's services are for all victims, regardless of income level.
"Again, another stereotype is that not-for-profit agencies are only for poor people. Not so for our agency. I mean, if you can afford to hire an attorney, you probably will. But the expertise lies here. Our attorneys on staff are exclusively trained in these issues. Our attorneys do TROs, divorces and paternity cases when people aren't married and have children. We also do a fair amount of post-divorce-decree cases. I think a lot of people don't know we actually carry a divorce caseload."
Domestic Violence Action Center has six staff attorneys and two are men. DVAC also has a male educator in its teen program and men on the board of directors. Its annual Men's March Against Violence engages the entire community.
"This is not a women's problem. It's a community problem," says Kreidman. "We need men to stand beside us, too."
A few years ago, Kreidman and other domestic-violence advocates created an initiative called, "Strategic Stewardship," to reach out to male corporate leaders.
"Men with power who run businesses and set policy and direction for their companies have a very important role to play. We need businesses to stand beside us in the public-private partnership. We need men to partner with us to convey to the community how serious an issue this is and step up and be an example to other men in saying, 'This is something that needs my attention and needs my wisdom to help address the problem,' " says Kreidman. "It's a community problem that is costing our community money through healthcare, insurance, courts and law enforcement. And aside from the costs, it's the right thing to do. I want to put out that challenge to our community's men in positions of leadership to join us in addressing the problem."
Family Violence in the Workplace
78% Percentage of HR directors who identify domestic violence as a substantial employee problem.
94% Percentage of corporate security directors from 248 companies across 27 states who rank DV as "high" on a scale of security problems.
95% Percentage of battered women who experience problems at work due to abuse.
74% Percentage of victims who are harassed at work by abusive husbands or partners.
1 in 5 Employed adults is a DV victim
37% Percentage of abused women who have been late, missed work or had difficulty keeping a job because of the abuse.
3 days Average days of work per month that abuse victims miss.
Source: 2003 study by the Family Violence Prevention Fund