Oasis in the City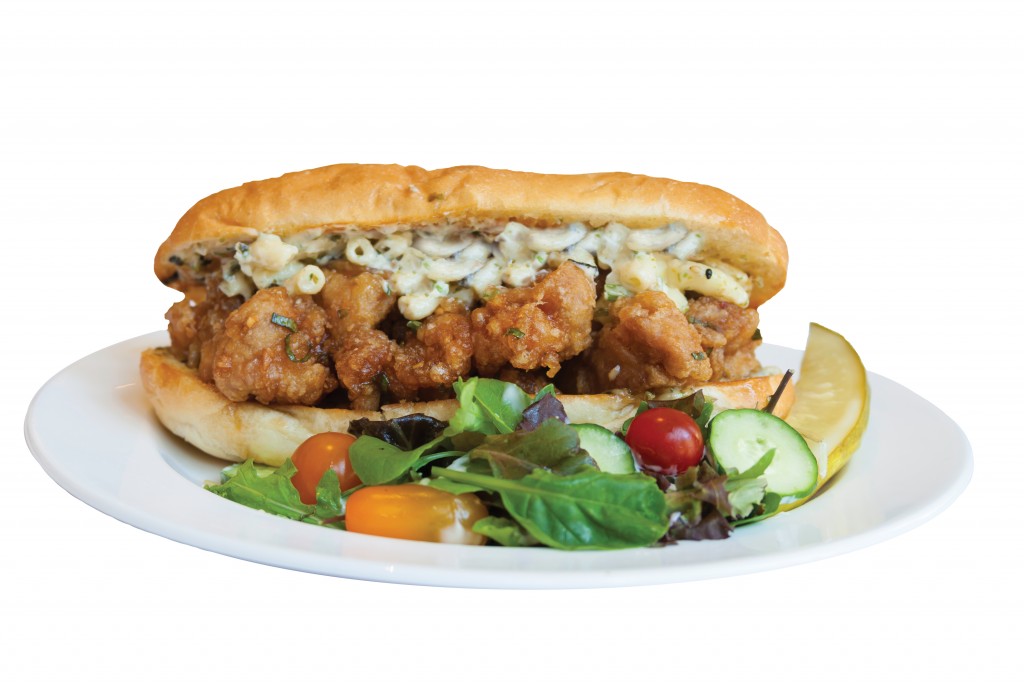 When chef Lance Kosaka first stepped into the vacant restaurant space at the YWCA on Richards Street, its high ceilings, open-air feel and architectural beauty captivated him and his partners.
"We stood in the restaurant and looked around," he says. "It was beautiful. It's an oasis. There was such a good feeling here."
Kosaka, brothers Bruce and Derek Watanabe, and Emerson Ribao opened Café Julia on May 1 to rave reviews. Serving breakfast and lunch, this downtown eatery features flavorful yet simple dishes that Kosaka says use as many local ingredients as possible.
Lunch standouts include:
• the well-balanced garlic chicken and furikake mac salad sandwich ($11), a dish that Kosaka created during his tenure with Alan Wong;
• a popular French dip that boasts roasted Big Island beef with caramelized onions and Swiss cheese on a toasted hoagie roll ($12); and
• grilled pork chops playfully topped with a green papaya relish on a bed of lemongrass jasmine stir-fried rice ($15).
Everything from goat cheese to asparagus comes from local farms. "It's what we believe in," Kosaka says. "We want to serve good, wholesome food that's fresh."
Who is Julia?
The restaurant's name honors Julia Morgan, the architect of this YWCA and one of the most important and prolif ic female architects in American history.
She designed more than 700 buildings, including the Hearst Castle in San Simeon, Calif., but considered the Y on Richards Street one of her favorites.
Café Julia at the YWCA
1040 Richards St.
533-3334
cafejuliahawaii.com