Licensed to Work
If you are like most people, you don't need a license to work. But more and more occupations now require one.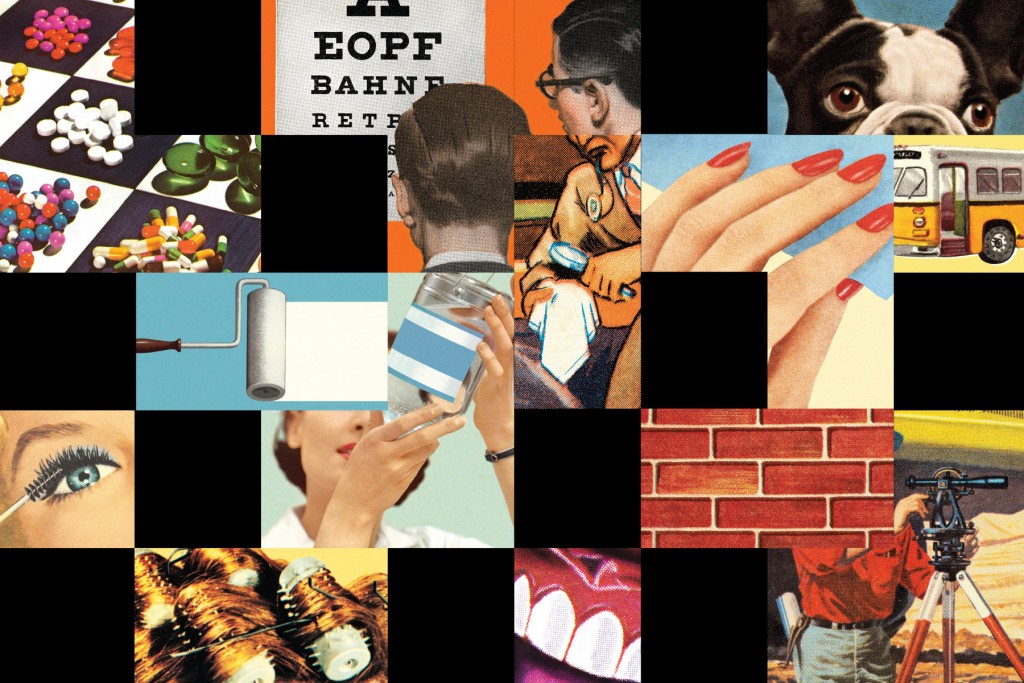 If you are like most people, you don't need a license to work. But more and more occupations require one – in the last 20 years, the number of occupations and professions that require licenses in Hawai'i increased from 46 to 52.
Those occupational licensing requirements are a double-edged sword. Advocates say they protect the health and safety of the public and ensure quality service. Critics charge that unnecessary licensing rules increase costs for consumers, reduce competition and burden workers.
As chair of the state House Committee on Consumer Protection and Commerce, Rep. Roy Takumi knows the pros and cons of licensing. "The primary rationale for licensure is to protect the public. The downside is that it sets up a gatekeeper role that keeps people out and increases costs," he says.
Only a small sliver of the population is immediately affected by specific occupational licensing and regulations, and those are the people who usually show up to testify at hearings or to lobby legislators like Takumi. His committee and the Senate Committee on Commerce, Consumer Protection and Health consider and vote on laws to determine licensing requirements for various occupations in Hawai'i.
Libertarian Critique
Critics say they don't want to eliminate all licensing but only those that don't protect the public or have become outdated or too restrictive. "Licensing just raises the cost of living in Hawai'i," says Joe Kent, executive VP of the Grassroot Institute of Hawaii, a free market think tank based in Honolulu. "We already have the highest cost of living. We have one of the worst economies. We should get rid of these licensing laws or reduce them where it makes sense, and that would boost our economy."
And like other critics, he's not against all licenses. For instance, in the medical profession, licenses make sense, though "even there, a lot of the licensing requirements are overly stringent: nurse practitioners, for example," says Kent.
"Hawai'i should nix licensing requirements for those jobs where there are clearly no safety concerns, such as hair stylists, massage therapists, manicurists. Jobs like that should be decided by consumers. In other words, consumers are better able to decide which businesses should stay in business.
"Where there is a safety concern, the government should be required to provide evidence that the regulations are good," he says. "Right now, there's scant evidence. We've been looking, and it's really hard to find any evidence that licensing laws protect safety at all."
Defenders of Licensing
Mel Silva, business manager of the Bricklayers Union, Local 1 of Hawai'i, is among the many people who defend the licensing that governs some professions. He says licensing assures the community that a contractor is qualified to perform according to the standards set in Hawai'i.
"Properly licensed contractors are familiar with Hawai'i's safety rules, have the necessary insurance to protect their workers, and do their part to contribute to the local economy," Silva says.
"If something should happen on a construction site, whether it's a disagreement between the project owner and the contractor, or between an employee on the site and the contractor, or an accident of some kind, the licensing framework ensures that there's a fair recourse process for all parties involved." In 2019, Takumi, the state House consumer protection committee chair, attended a Council of State Governments conference on occupational licensing that he says helped him to understand the issues associated with licensing and the diverse approaches to licensing nationwide. Each state creates its own licensing regime, he says, which leads to inconsistencies that affect workers in regulated occupations who move between states.
"We live in a mobile society where people want to carry their license from state to state," he says. The problem is especially difficult for military spouses, who move often and sometimes have difficulty transferring their occupational licenses.
Arizona is one of the most open states on license transfer, says Takumi. It allows individuals licensed in other states to receive a license in Arizona as long as they have been licensed for at least one year, maintain good standing in the state of their licensure, pay all of Arizona's applicable fees, and meet all residency, testing and background check requirements.
In March 2020, Gov. David Ige issued a supplementary emergency proclamation allowing physicians and nurses with out-of-state licenses in good standing to practice in Hawaiʻi without a Hawaiʻi license. It is uncertain whether such exemptions will remain in effect when the state of emergency ends.
Takumi says Hawaiʻi is around average in its degree of occupational regulations and that there's room for improvement.
For example, Takumi points out that hearing aid dealers and fitters are currently licensed, yet the government receives few complaints about poorly fitted hearing aids. He says that it might be time to assess whether this regulation benefits the public.
To make a change, the Legislature would first commission an evaluation of the existing licensing regime. A vote would follow to either change the licensing regime or maintain it. If legislators vote to change the law, the state Department of Commerce and Consumer Affairs translates that change into policy.
Report Ranks Hawaiʻi Last
The Institute for Justice ranks Hawai'i as the most burdensome state for occupational licensing. The libertarian public interest law firm, based in suburban Washington, D.C., published the second edition of "License to Work: A National Study of Burdens from Occupational Licensing" in 2020.
Among the reasons the report ranked Hawai'i last: The state required an "average of almost 988 days in education and experience, more than $430 in fees, almost two exams, and grade and age requirements for the 63 occupations it licenses."
The report says that in Hawai'i it is "harder to become a city/transit bus driver, cosmetologist or construction contractor than it is to become an EMT. Would-be EMTs must demonstrate 180 hours of education and 135 hours of experience … and pass two exams, while all 33 of the Hawai'i contractor licenses studied require nearly 20 times as much education and experience (1,460 days or four years) and at least one – if not two – exams."
Kent of the Grassroot Institute cites the "License to Work" report in arguing that Hawai'i's licensing laws for contractors are the worst in the nation. He is especially critical of the licensing requirement that contractors have four years of supervised work – a rule that he says drives up the cost of construction.
Anthony Lamorena, a government affairs associate with R Street, a conservative and libertarian think tank headquartered in Washington, D.C., says occupational licensing may be hindering the recovery in Hawai'i by making it harder for laid off workers to shift occupations.
"These unnecessary barriers mean the hardest-hit workers, like those in the tourism industry, cannot easily turn to new vocations," he wrote in an op-ed published in the Honolulu Star-Advertiser on Oct. 19.
Lamorena told me he's not opposed to occupational licensing in general. "Occupational licenses may have made sense when the laws were written," he says. However, over time, licensing rules may create more burden than benefit. Lamorena says that a periodic review of the licensing rules could help.
He also believes that recognition of other states' licenses could help kama'āina to return to Hawai'i and help military spouses find work quicker. He says Hawai'i should consider Arizona's model of universal license recognition.
Kent agrees. "If you're licensed in another state, you should be able to be licensed in Hawai'i," he says.
"Right now, Hawai'i doesn't allow reciprocity. If a contractor from the Mainland who's been licensed comes here, they have to start from scratch, and they have to go through four years of apprenticeship and on the job training before they get their license."
The Regulators
Hawaiʻi's occupational licensing system has gone digital: You can apply online for almost all licenses, and when your license is approved, print it at home. The licensing system is funded by licensing fees, so it's unaffected by the state's looming budget crisis.
Charlene Tamanaha was the licensing administrator for the Professional and Vocational Licensing Division of the DCCA until her retirement on Dec. 31. (Ahlani Quiogue took over as licensing administrator on Jan. 1.) PVL is responsible for overseeing 25 professional licensing boards and commissions and 27 licensing programs.
Tamanaha says "occupational" is too limiting a description, and "professional and vocational" better describes the range of licenses issued by her division. The 25 licensing boards range from acupuncture to accountancy, from security guard to speech pathologist. The 27 licensing programs include athletic trainers, social workers, and hearing aid dealers and fitters. A full list of boards and programs can be found at cca.hawaii.gov/pvl.
Tamanaha says PVL has been modernizing its public facing and internal systems. The MyPVL portal allows online license applications and renewals, but the division is still reliant on an antiquated system to process applications. She says that in February 2021, the department will begin to manage applications using a cloud-based system produced by Salesforce, and she expects this upgrade to improve application and renewal processing speed.
Licensing boards are meeting virtually because of the pandemic. And, of course, there have been technology challenges – some the result of legal restrictions. For example, says Tamanaha, applications that the board reviews are confidential and cannot be delivered via email. At in-person meetings, PVL staff can hand out printed documents for review. But at home, board members can only access them using a secure drive, and they can't print them. When they need to consult the document during a meeting, they sometimes need to toggle between the teleconferencing application and the document.
Other issues are less predictable. For example, Tamanaha says that board procedure doesn't translate perfectly to online meetings. Verbal acclamation is impossible to record during web conferencing, she says, so any time there is a vote, there must be a roll call. For larger boards, like the contractors licensing board, roll calls for votes can sometimes take three minutes, says Ahlani Quiogue, a supervising executive officer with DCCA. Quiogue says this makes it challenging to adhere to the two-hour meeting limit that boards try to maintain.
Members of the Board
Sen. Roz Baker, who chairs the Senate Committee on Commerce, Consumer Protection and Health, says, "It's important that we find people that are interested and willing to commit the time" to serve on licensing boards.
Here is how the slots are filled: The Department of Commerce and Consumer Affairs maintains a list of people interested in serving on boards. The governor reviews this list and sends his recommendations to the Senate. Baker's committee sends each candidate a questionnaire to assess their qualifications, motivations and potential conflicts of interest. Finally, the committee sends its final recommendations for a vote on the Senate floor.
Complications can arise. After the Legislature ended its session in 2020, a member of the acupuncture board became ill, and the board didn't have enough members to establish quorum. Baker worked with the governor's office to appoint an interim member, which is allowed between legislative sessions. When the Legislature reconvenes, the interim member has to go through the normal confirmation process.
---
Want to serve?
Each licensing board must be staffed by industry representatives and members of the public who are not industry-affiliated. The specific composition of the board varies according to statute, but all board positions are voluntary.
Jayson Horiuchi, a communications officer with DCCA, prepared an online listing of boards with vacancies. If you're interested in serving on a board, you can find that list at cca.hawaii.gov/pvl/serve.