Ocean Learning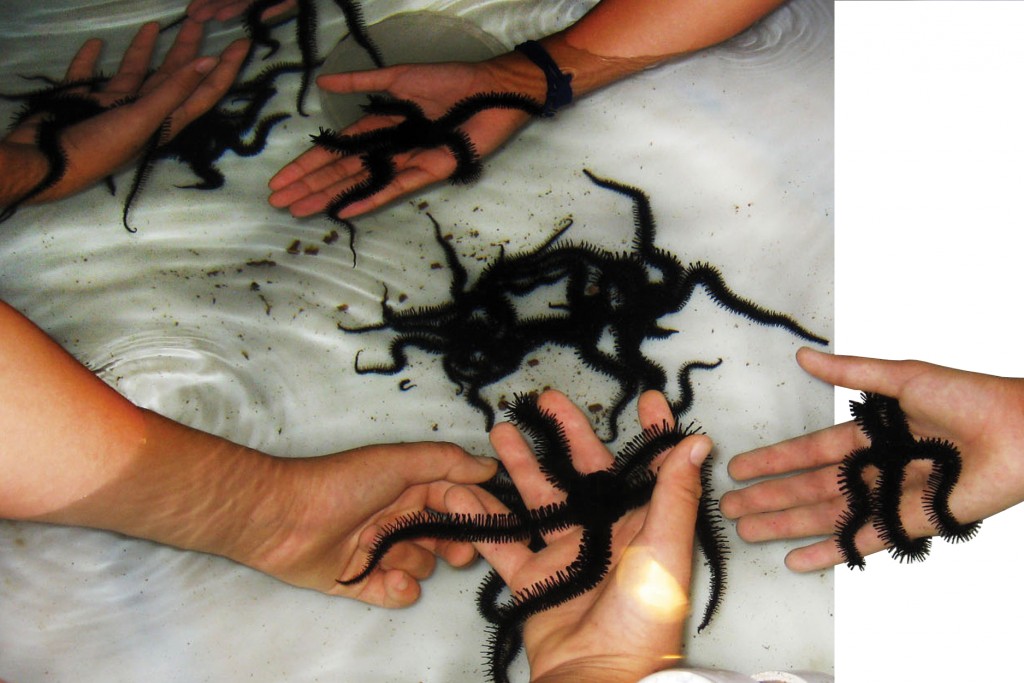 There's a new way for children and adults to view tropical sea life and even touch some of it.
The Living Art Marine Center near the airport has a modest collection of fish tanks with creatures from around the Pacific, plus an area to create fish rubbings from facsimiles, and the chance to touch creatures such as hermit crabs or adopt a baby fish. It's especially aimed at introducing children as young as 3 to life under the ocean surface.
The center also offers reef walks during which you can glimpse creatures in their natural habitat, says Vincent van der Gouwe of the center's education department. "People are often amazed by the diversity in marine life we find on our reef walks," he says.
The Waikiki Aquarium, another great place to view tropical sea life, gives free entry to schoolchildren accompanied by chaperones.
"Teachers start booking in August," says school programs coordinator Dean Spencer. The free tours are timed for about an hour, about the length of many children's attention spans, says Spencer, but other programs are also available.