Overcoming Hardship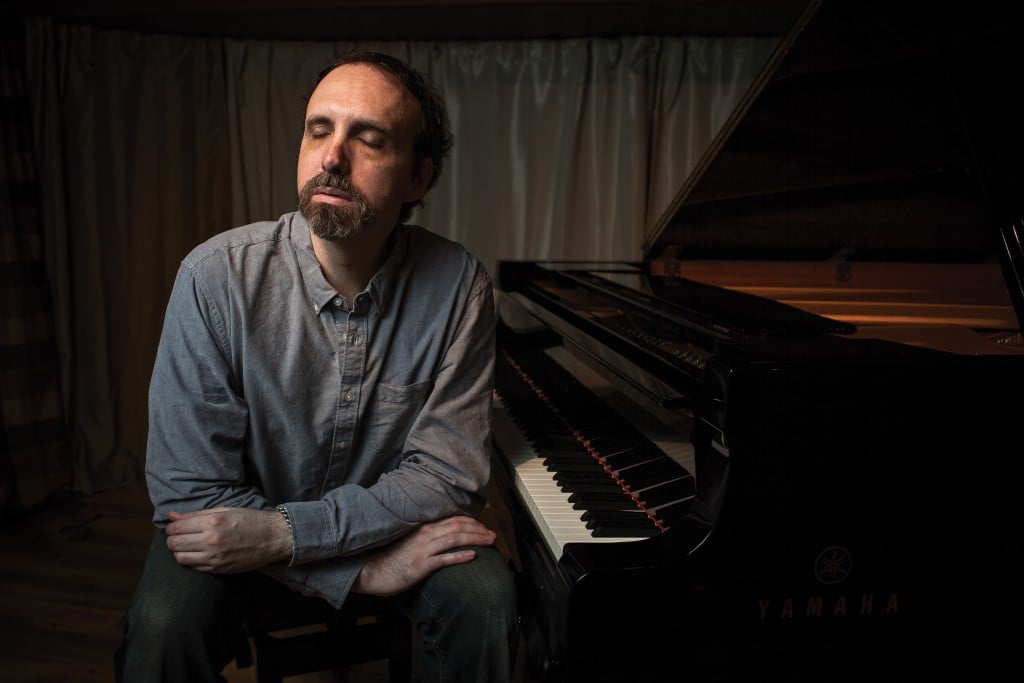 By sixth grade,
Cedric Gates' future
already looked bleak: Severe childhood obesity had pushed his weight over 200 pounds. A year later things got worse: His mother collapsed at work and died from heart disease.
By the time he was 14, Gates was running with a wild crowd. At 15, he'd dropped out of Waianae High School. Tenth grade was behind him and nothing lay ahead.
"I didn't feel I belonged in that structure of education," he says now. "It wasn't my learning style. I'm a kinetic learner. I need hands on with visual aids. That's something that really works for me. And all my classes were by the book."
Fortunately, a school counselor suggested Gates try a learning program called YouthBuild Honolulu. It's part of a national network that helps dropouts and young people struggling in traditional school settings.
"It taught me some great values about hard work and caring for my community. Going to this program played a major role in who I am today."
Who he is today is a college student, an active member of his community, a support for his family, and an inspiration to others.
YouthBuild became Gates' lifeline. But it's just one of many successful Hawaii programs that help young people with hardships get an education – inside or outside of schools and colleges. If Hawaii wants to build a 21st-century workforce – workers with good educations and technical skills plus people skills and leadership skills – then such programs will be essential. Here are some others who got an education because a government or nonprofit program was there to help them:
Progressive blindness made higher education seem impossible for Monty Anderson. But Kokua Services at UH-Manoa kept his dreams alive and helped him toward a series of degrees, including a law degree and a doctorate in psychology.
For Joy and Angela Gabriel, whose family was haunted by abuse, drug use and homelessness, the Boys and Girls Club was a source of kindness and the hope of a different life, and strengthened their leadership skills so they felt capable of entering college.
Single mom Jodi Johnson struggled to raise her first two children with little money or support. Bridge to Hope provided a stipend and a job on campus to move her toward an advanced degree and a life of service to others.
"A lot of our participants are first-generation college attendees," says Teresa Bill, statewide coordinator for Bridge to Hope, which is a partnership between the state Department of Human Services and UH. "People get a foot up and they go to work and they decide this education thing is something they really want to do."
Along with the adrenalin rush of self-confidence that education provides, these individuals and many others in similar programs can look forward to a lifetime of higher earnings.
"One of the things about our program that's really exciting is the earning potential," says Bill. "If they don't complete their degree, their average wages are about $14.80 an hour. But, if they complete a two-year associate of arts or science degree, their wages go up to $18.88 an hour. And those who complete a B.A. or B.S. degree are earning $23.92 an hour.
"Everybody's earning more than minimum wage and, over time, the hope is they'll be able to achieve a sustainable living wage for their families."
Johnson is doing just that. Though it took her 10 years to complete her B.A., MSW and practicum in social work, she earns $60,000 a year, something she never imagined when she moved to Oahu from Kauai to find a better life.
"I would never have been successful without all of the assistance," says Johnson, now program administrator for Healthy Start and Enhanced Healthy Start. As part of Child and Family Services in Ewa Beach, she supervises a staff of 13 who help hundreds of clients each year.
But her journey took a decade on public-assistance programs in addition to help from Bridge to Hope. There were setbacks despite her hard work, upheavals in her family life and an early sense of shame for needing welfare to survive and move forward.
"Not everyone wants to share about being on welfare," she says, "but I've come a long way in my feelings of shame around that. Even when I didn't feel comfortable being needy or feeling like a leech on society, I still knew that these resources I qualified for are in place for a reason. And, if I qualified for them, then I needed to take advantage of them.
"I've always been a person who reads all of the flyers and calls to apply to anything that's applicable to me. Those resources are there to help you move into a place where you no longer need them."
While effective and imaginative programs were crucial to their success, the individuals we talked with also spoke of the importance of finding people who believed in them, mentored them, and became trusted friends and confidantes. Angela Gabriel says the kindness and caring she and her sister encountered at the Boys and Girls Club and in their foster mother's home were things they'd never known before. It helped them see that life could be different.
"It wasn't until I got into a foster home and got involved with the Boys and Girls Club that my life really changed," says Angela, the elder of the two Gabriel sisters, now 19 and a freshman in college at UH-Manoa. "There are a lot of stereotypes about foster homes, like they'll treat you bad or won't love you, and only want you for the money they'll get from the state. I always heard stories like that. But it was the exact opposite. She was super kind. She listened to us. She wanted us to live better lives.
"I knew that these resources that I qualified for are in place for a reason."


—Jodi Johnson, Who relied on welfare and other government assistance while getting her B.A. and master's of social work degrees
"And when we went to the Club, it was like culture shock. They were so accepting. They didn't put us down and always offered us opportunities like volunteering and going on these field trips. I've never experienced that type of thing in my life. They guided us through high school, and we have wonderful mentors like Lori Respicio and Ikona Keanu, who really acted like therapists. They took whatever we told them and showed us how to use that as motivation to keep moving forward to do better in our lives."
The well-known Kauai Longitudinal Study, which followed all 698 children born on Kauai in 1955 until age 40, was one of the first to identify the importance of such support, showing in powerful terms why some people are resilient and thrive and may overcome early hardships. Researchers Emmy E. Werner and Ruth S. Smith discovered that a single caring person or involvement with a community or church group could make all the difference in keeping a troubled young person from serious harm. In a series of books about the project, they specifically noted other factors creating resilience in high-risk children as they successfully transitioned into adulthood, including caring teachers, elder mentors and caring adults outside the family.
Cedric Gates is a prime example of the Kauai study's findings at work.
"Success is liking yourself, liking what you do and liking how you do it," says Gates, now 21. "Anything we put our minds to, we can achieve. I try to encourage everyone I know who is doing terrible in school and has dropped out, to jump into the YouthBuild program." It offers training in trades like carpentry, painting and plumbing, then pays students to both attend school and to work.
Within a year of joining YouthBuild, Gates had begun to change. He started a vegetarian diet to lose weight, saved enough money from his stipend to buy a car and gained a new respect for his father, who was struggling to hold the family together after his wife died. And Gates felt that the program had given him a renewed sense of hope about his life and his future, and a new sense of faith in himself.
Today, he's a Leeward Community College student looking toward a career in nutrition or medicine. In 2011, with inspiration from his entrepreneurial father, he and his brother launched their own nonprofit, Active Hawaii. The goal: share what they've learned about health, and bring healthy, fun, free events to families on the Waianae Coast. Last year, he made a solid showing in his first run for the state Legislature.
Gates was honored by then Gov. Neil Abercrombie as Outstanding Advocate for Children and Youth in 2013. Even his father's death last year from heart disease didn't sabotage his forward movement, though he cut back his classes to have extra time to help restabilize his family.
"I came to realize that life is real, and we have to cherish the time we have, including the time with our loved ones," says Gates.
For Monty Anderson, the challenges of life began early in childhood, when he began losing his sight. He scraped through high school, but felt lost until he and his father moved to Maui. Hawaii changed everything, he says.
"Hawaii helped me focus on my future," says Anderson, now 42, and the holder of five degrees from the UH system. He's currently working on his doctorate in legal psychology and just finished writing the Hawaii Bar exam. He's also employed part time as a paralegal in the state Judiciary's Office of Disciplinary Council.
"What was really strange is I started listening to these audio books from the Library of Congress for the heck of it. One of the first I read was 'One Flew over the Cuckoo's Nest.' It had such an emotional impact on me that I developed a love of reading and from there I wanted to go to college to learn in a more systematic way."
But Anderson says he would never have completed the B.A., M.A. and advanced degrees if not for Kokua Services at UH-Manoa.
"Everything was just so difficult: living on campus, having to get up every day and walk into my classes, take notes and study. It was almost overwhelming … for someone who is disabled, and Kokua handled all that."
Anderson told a Kokua worker what classes he desired and the worker registered for him. He told them the books he needed and they bought them and scanned them page by page, so his special computer could turn them into audio that he could listen to.
"They scanned hundreds of books," he said. "That was a huge effort. It was just so wonderful.
"It was almost overwhelming … for someone who is disabled, and Kokua (Services) handled all that."
—Monte Anderson, Who is legally blind, talking about support he received while getting his UH-Manoa degrees
"They were (also) a liaison between me and the bureaucracy so if I had a problem with some part of the system, like paying my bill, they would talk to that department and get answers for me. And when you were signing up for a class they offered to reach out to your professors and let them know. The professors love Kokua. It just makes a big difference."
But it was also Anderson's drive to complete what he started that helped keep him going. "Personally, I've been one who always wants to finish something after I start it. That keeps me going. When I put a lot of resources into something and drop it, I have nothing to show for all of that," he says.
"But the kids were so different from others. They accept you for who you are."
For the Gabriel sisters, the motivation is different. With a difficult family life behind them, both are determined never to go back to living with hopelessness and dread. For Angela, it means studying nursing so she can help others; for Joy, it's about pursuing a career in public policy so she can change laws.
But it took Joy, especially, a long time to reach this point.
"I wanted to be invisible," Joy remembers when she first joined the Boys and Girls Club at age 14. "At the time I had a really ugly haircut, like a boy, and got teased a lot. I automatically thought this would be just like everything else. I was afraid people wouldn't like me and would judge me. But the kids were so different from others. They accept you for who you are. They don't make harsh judgments. Every kid was just so nice to me. After awhile I just felt comfortable."
Today, Joy is 18 and studying at Leeward Community College and dreaming of applying to Georgetown University in Washington, D.C. to pursue public policy and, maybe, law.
In that homey Boys and Girls Club building that hugs a corner on the Fort Weaver Road side of Ilima Intermediate School in Ewa Beach, the Gabriel girls discovered that life's challenges had helped give them strength, resilience and leadership skills. With their new foster "siblings," they took classes, played games after school, made new friends, and discovered how to use life experiences to their advantage.
"They really promote positive behaviors and being a mentor, being a leader, helping others," says Joy of the club. "I like how they give you opportunities to do good things, and how the leaders are just fun to hang around with. And with the Leaders in Training program (that she joined), it's not someone else leading you. You're your own leader, not a follower. It's up to you to make your own schedule and how you want to train yourself and be a part of helping with your community."
Last year, Joy was named Youth of the Year by the Boys and Girls Club in Ewa Beach, and her sister was a runner-up. As college students now, they have futures neither could have imagined a few years ago.
"When I come back now, it's like memory lane," says Joy. "Everyone remembers my name. When someone recognizes you and looks up to you, it's the best feeling."
How Much More Pay for More Education
A recently released U.S. Census Bureau study showed that American adults with professional degrees earned almost five times as much per month on average as those without a high school diploma. Here are the average monthly earnings:
No high school diploma: $2,450

High school diploma: $3,200

A.A. degree: $4,200

B.A.: $5,400

M.A.: $6,700

Advanced degree: $11,900
Source: "What's It Worth: Field of Training & Economic Status in 2009," a study by Stephanie Ewert for the U.S. Census Bureau.
Many other studies have found the same thing: More education is associated with higher lifetime earnings. Higher earnings and better educational credentials, in turn, strengthen individuals, families and communities, and lead to a stronger workforce and more engaged citizens.
During their Kauai Longitudinal Study, which followed every child born on Kauai in 1955 until their 40th birthdays, researchers Emmy Werner and Ruth Smith discovered that certain factors determined resilience in children with troubled lives. Their findings, published in a series of books, have helped communities develop assistance programs.
Why Do Some Children

Overcome Hardship
The major factors they identified:
Reasoning ability and the ability to problem solve.
Emotional support from adults outside the family. A single, caring adult could be

all that's needed to turn a life around.

The ability to accomplish a task alone.
Inner direction, meaning the belief that the individual can impact his or her

own destiny.

Sociability, including empathy for others, an outgoing personality, being open to learn new things, being a team

player able to help others.

Temperaments that elicit a positive response from others.
The ability to take advantage of opportunities that are offered.
The ability to see a positive future,

despite current difficulties.

Marriage to a stable partner.
The ability to seek support.