Paid to Play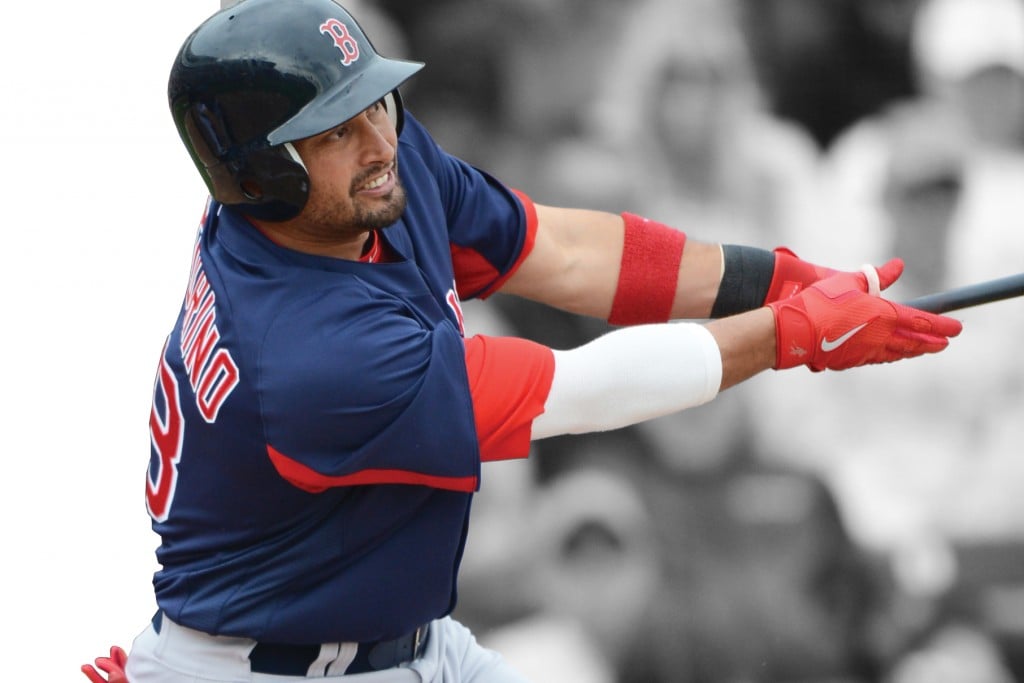 Professional athletes often say they love to play the game, but the best of them get paid very well to have fun. Here's the latest balance sheet on 21 athletes currently in the major leagues who were either born in Hawaii or played college sports here. To research the salaries, we used the Spotrac website (www.spotrac.com), a well-regarded aggregator of sports contract information.
Note: MLB contracts are guaranteed; NFL contracts are not, so players can be cut before they are paid their full contracts.
Major League Baseball
Scott Feldman
Relief pitcher,
Chicago Cubs
Born: Kailua, Oahu (grew up in California)
One-year contract:
$6 million in 2013
Brandon League
Relief Pitcher, Los
Angeles Dodgers
Saint Louis School
Three-year contract
(2013-2015): $22.5 million
$4.5 million in 2013
Kurt Suzuki
Catcher, Washington Nationals
Born: Wailuku, Baldwin HS
Four-year contract
(2011-2014): $16.25 million
$6.45 million in 2013
Shane Victorino
Outfielder, Boston
Red Sox
Born: Wailuku, St.
Anthony HS
Three-year contract
(2013-2015): $39 million
$13 million in 2013
Jerome Williams
Pitcher,
Los Angeles Angels
Born: Honolulu,
Waipahu HS
One-year contract:
$2 million in 2013
National Football League
Al Afalava
Safety, Tennessee Titans
Born: Laie, Kahuku HS
Two-year contract
(2012-2013): $1.17 million
$630,000 in 2013
Tyson Alualu
Defensive Tackle,
Jacksonville Jaguars
Born: Honolulu
Saint Louis School, UH
Five-year contract
(2010-2014): $28 million
$1.822 million in 2013
Davone Bess
Wide Receiver, Miami
Dolphins
UH
Four-year contract
(2010-2013):
$9.03 million
$2.633 million in 2013
Alex Green
Running Back,
Green Bay Packers
UH
Four-year contract
(2011-2014):
$2.577 million
$555,000 in 2013
Phil Loadholt
Tackle, Minnesota Vikings
Born: Honolulu
Four-year contract
(2013-2016): $25 million
$2.9 million in 2013
Kaluka Maiava
Linebacker, Oakland
Raiders
Born: Honolulu,
Baldwin HS
3-year contract
(2013-2015), $6 million
$630,000 in 2013
Mat McBriar
Punter, Philadelphia Eagles
UH
Two-year contract
(2012-2013): $1.665
million
$840,000 in 2013
Kealoha Pilares
Wide Receiver,
Carolina Panthers
Born: Honolulu
Damien Memorial School, UH
Four-year contract
(2011-2014):
$2.225 million
$555,000 in 2013
Dominic Raiola
Center, Detroit Lions
Born: Honolulu,
Saint Louis School
Four-year contract
(2010-2013): $20 million
$1 million in 2013
Greg Salas
Wide Receiver,
Philadelphia Eagles
UH
Three-year contract
(2012-2014): $1.665 million
$555,000 in 2013
Samson Satele
Center, Indianapolis Colts
Born: Kailua, Oahu,
Kailua HS, UH
Three-year contract
(2012-2014): $10.8 million
$2.7 million in 2013
Mana Silva
Safety, Buffalo Bills
Born: Hilo
Kamehameha Schools-Hawaii, UH
Two-year contract
(2012-2013): $1.02 million
$555,000 in 2013
Isaac Sopoaga
Defensive tackle,
Philadelphia Eagles
UH
Three-year contract
(2013-2015): $11 million
$1 million in 2013
Max Unger
Center, Seattle Seahawks
Born: Kailua-Kona, Hawaii Preparatory Academy
Five-year contract
(2012-2016): $25.5 million
$4.9 million in 2013
Major League Soccer
Brian Ching
Forward, Houston
Dynamo
Born: Haleiwa,
Kamehameha Schools
$192,000 in 2012
Zach Scott
Defender, Seattle
Sounders FC
Born: Haiku-Pauwela, Maui HS
$46,314 in 2012
Andrew Dykstra
Goalkeeper, D.C. United
Born: Honolulu
$44,004 in 2012