Paradise Helicopters Helps Volcano's Victims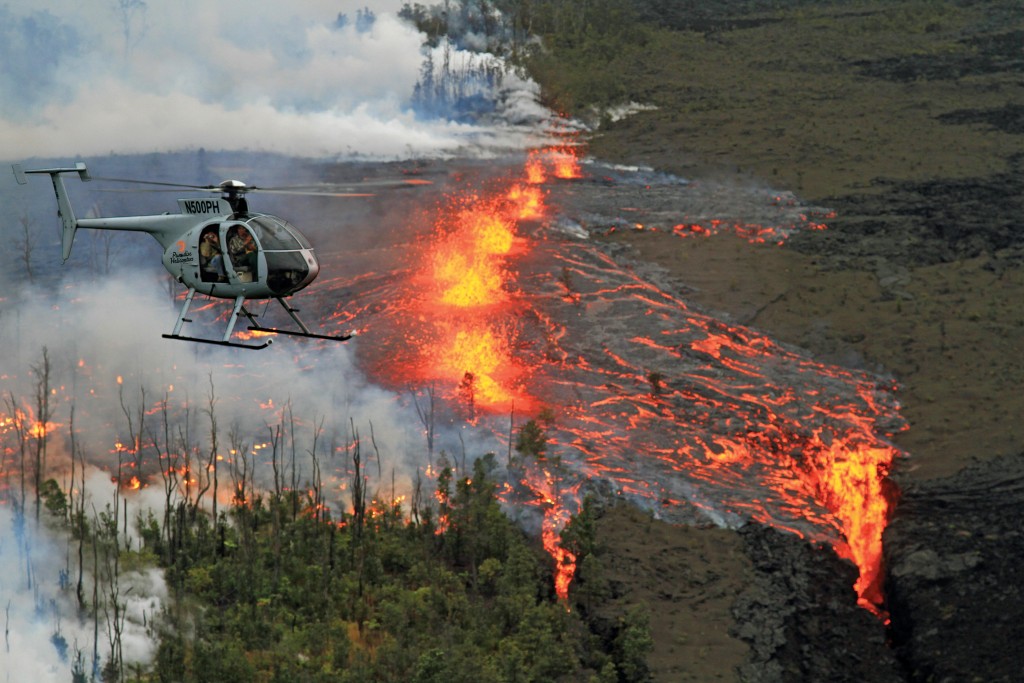 Paradise Helicopters, a tour company that offers flights over Hawaii Island, Oahu and Lanai, is helping communities affected by the Kilauea eruption.
"Paradise is actively working with County of Hawaii regulatory agencies to offer relief assistance in coordination with ongoing efforts by emergency responders," the company says in a news release Tuesday.
There are restrictions on the airspace above and around Leilani Estates, but Paradise Helicopters says it is offering help where possible. "We are requesting permission to assist with emergency relief in whatever capacity we can and are offering deeply discounted flights to Leilani Estates residents. Whenever possible, we are providing those residents complimentary last-minute standby seats from Hilo," says Calvin Dorn, CEO of Paradise Helicopters.
Paradise is also offering Leilani Estates residents discounted flights from Hilo to help them survey their home or property. Proof of Leilani Estates residency is required.
And through June 30, 2018, Paradise will donate $10 per seat on all directly booked tours originating from Hilo International Airport, and $20 per seat on tours departing from Kona International Airport, to support relief efforts.
Call (808) 961-6810.