Parting Shot: Boom!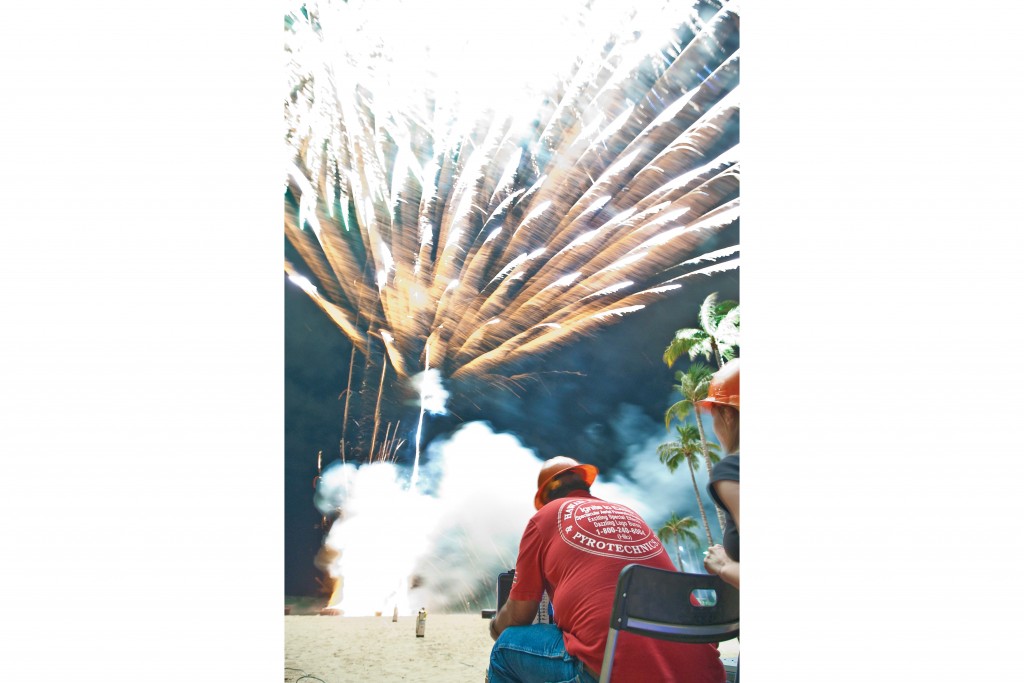 7:45 P.m., Friday
Duke Kahanamoku Beach, Waikiki
Photography by David Croxford
>> Ben Pascual, a lead technician with Hawaii Explosives & Pyrotechnics, Inc., lights up the Waikiki sky on Friday nights. He has been a part of the weekly fireworks show in front of the Hilton Hawaiian Village for 18 years. Pascual controls the fireworks from a panel that is connected by cables to the launchers (hidden by the flashes of white light at lower left). Fire extinguishers sit on the beach in front of Pascual — just in case.
To see photographs of preparations for the show, go to hawaiibusiness.com.