Parting Shot: Saving Lives on the Neighbor Islands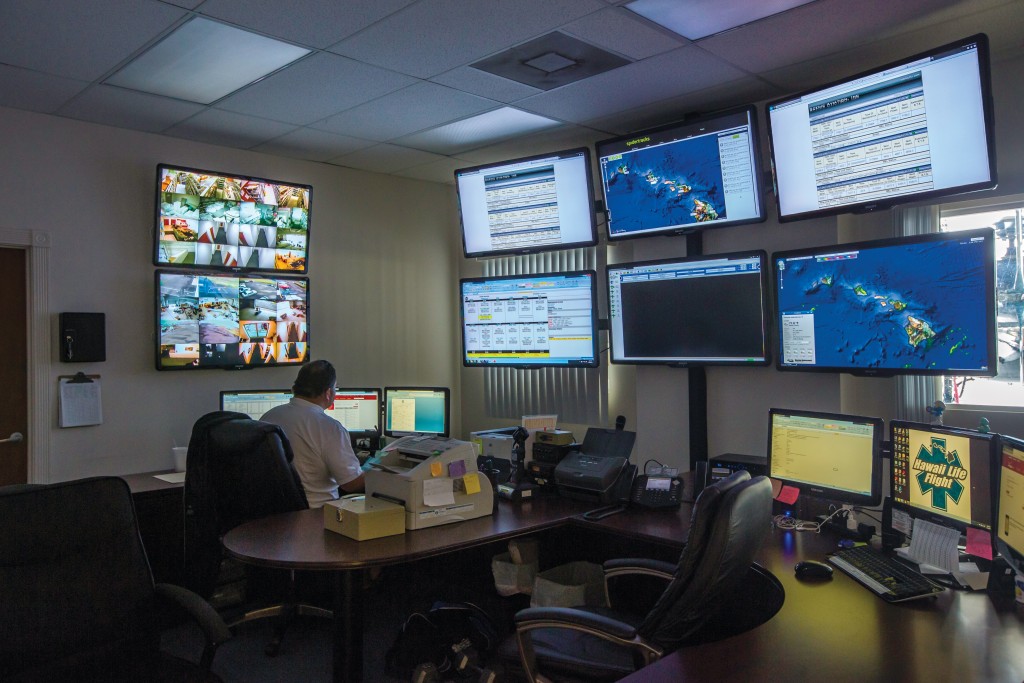 Thursday
Photographer: David Croxford
>> When people on the Neighbor Islands need urgent medical care on Oahu, the employees of Hawaii Life Flight spring into action. Reporter Stacy Yuen and photographer David Croxford went behind the scenes at the company and tagged along on a flight to Lanai to pick up and bring back a sick patient.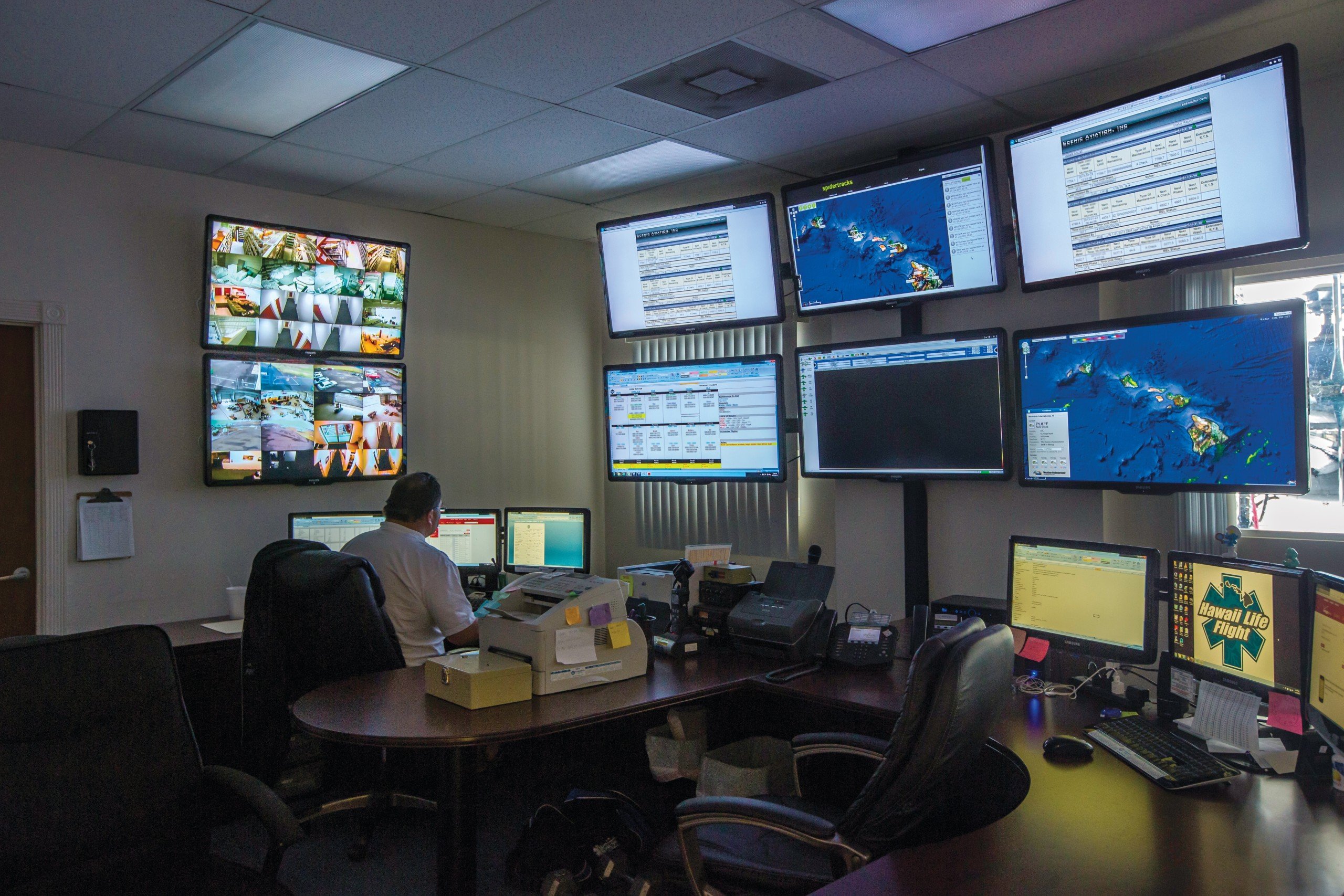 1. Kevin Richard mans the dispatch room at Hawaii Life Flight, where he can monitor weather conditions, air traffic, crew schedules and other information. Richard answered the call from Lanai about a guest at the Manele Bay Hotel apparently suffering from a urinary tract infection.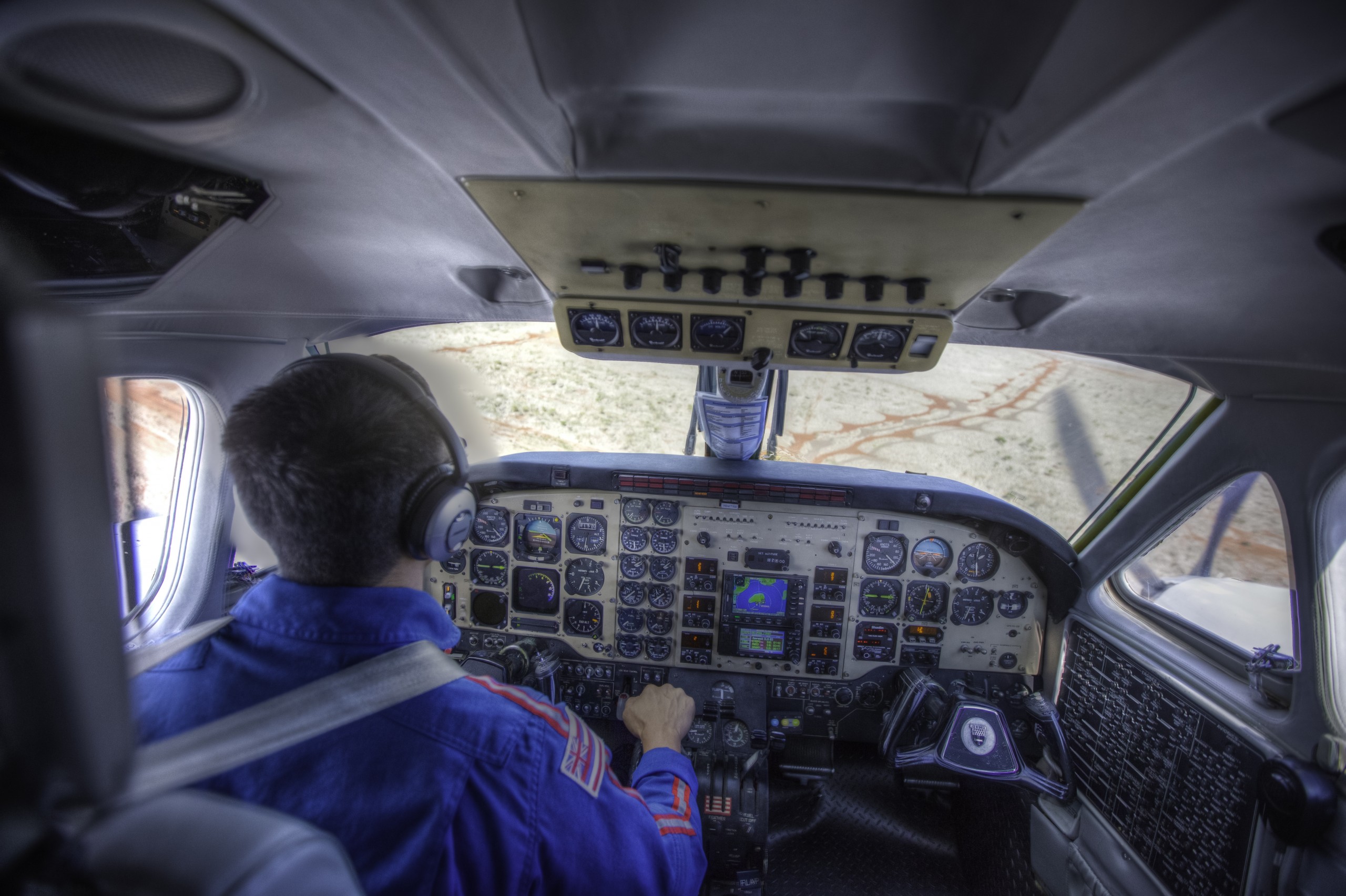 2. Pathrick Beter, a former Aloha Airlines pilot who lives in Kapolei, flies the KingAir C90B aircraft to Lanai. Also on the flight are registered nurses Rob Genji Smith and Alan Agodong. The three were on call when Richard contacted them about the Lanai emergency. For Smith, a former emergency room and intensive care nurse, it takes 27 minutes to drive from his Kailua home to Hawaii Life Flight hangar on Lagoon Drive, barring traffic tie-ups on H-3.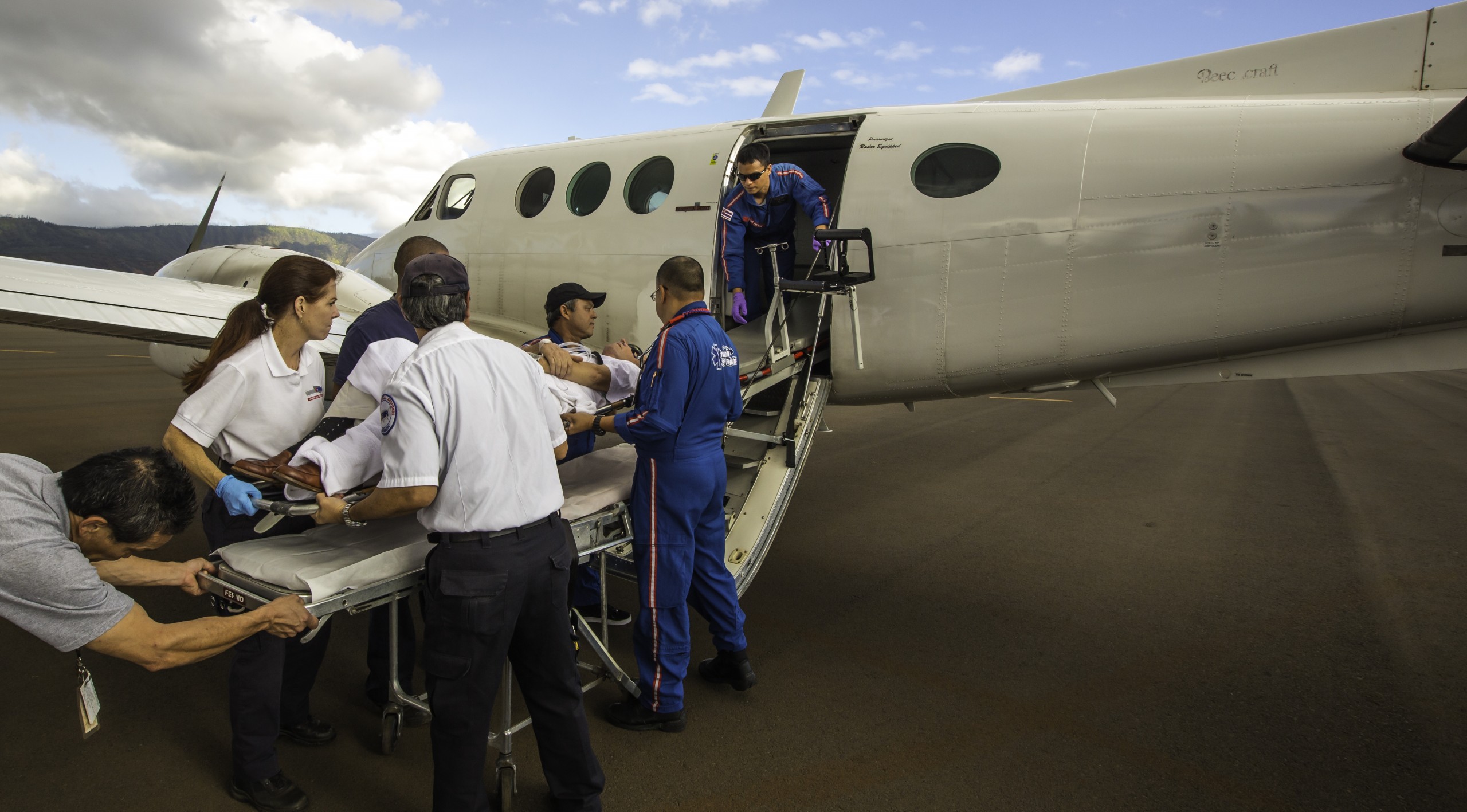 3. The flight takes 25 minutes to arrive at Lanai Airport, where an ambulance and paramedics wait with the patient. Everyone helps load the man onto the air ambulance.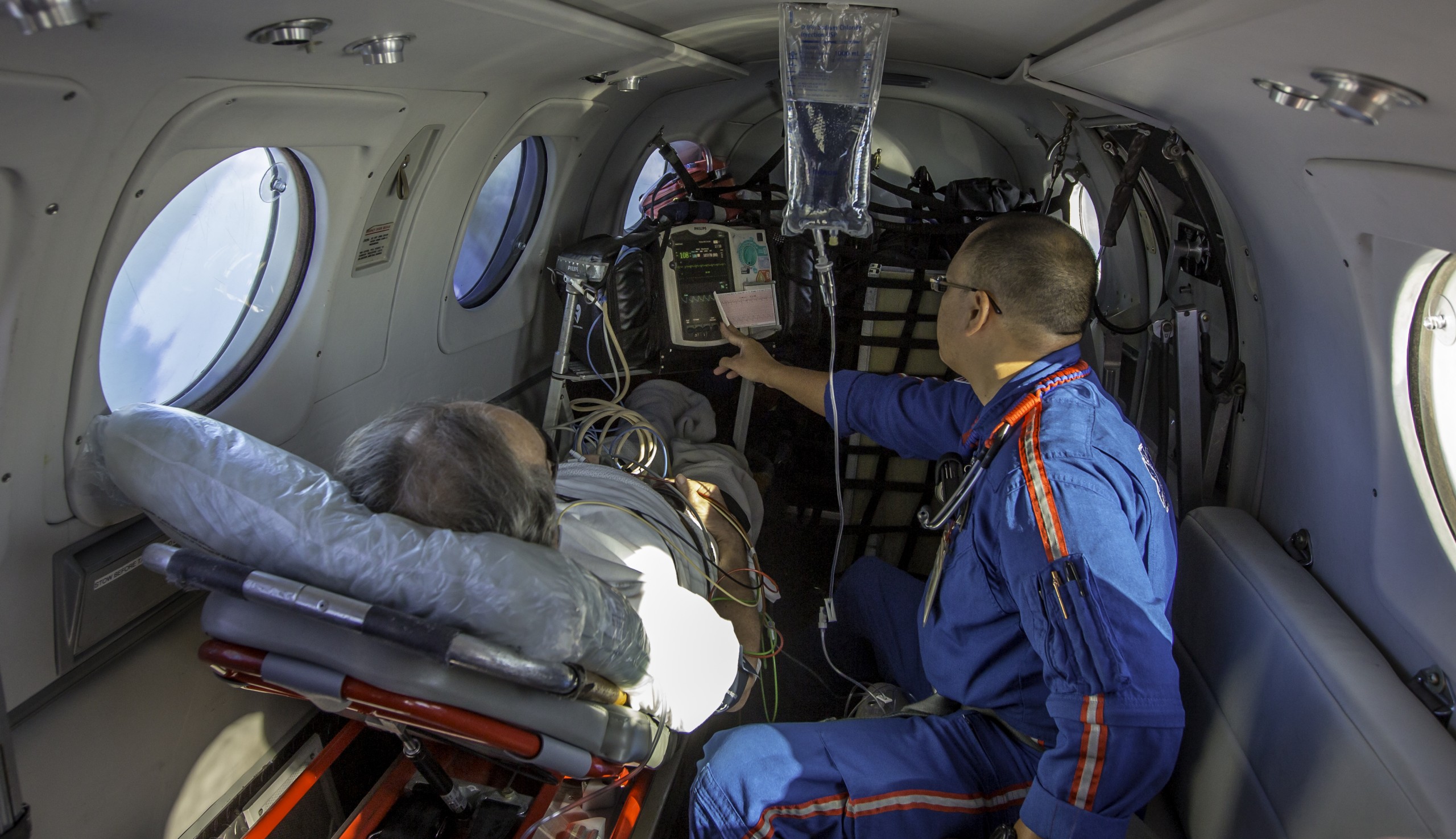 4. Agodong tends to the 71-year-old visitor from Long Island, NY. "We're a third responder," says Agodong. "Our role is to make the patient as comfortable as possible for the flight back." Hawaii Life Flight, formerly known as Hawaii Air Ambulance, has been serving Hawaii for 30 years. Under new ownership since 2006, the company has bases in Honolulu, Lihue, Kahului, Hilo, Kona and Kamuela.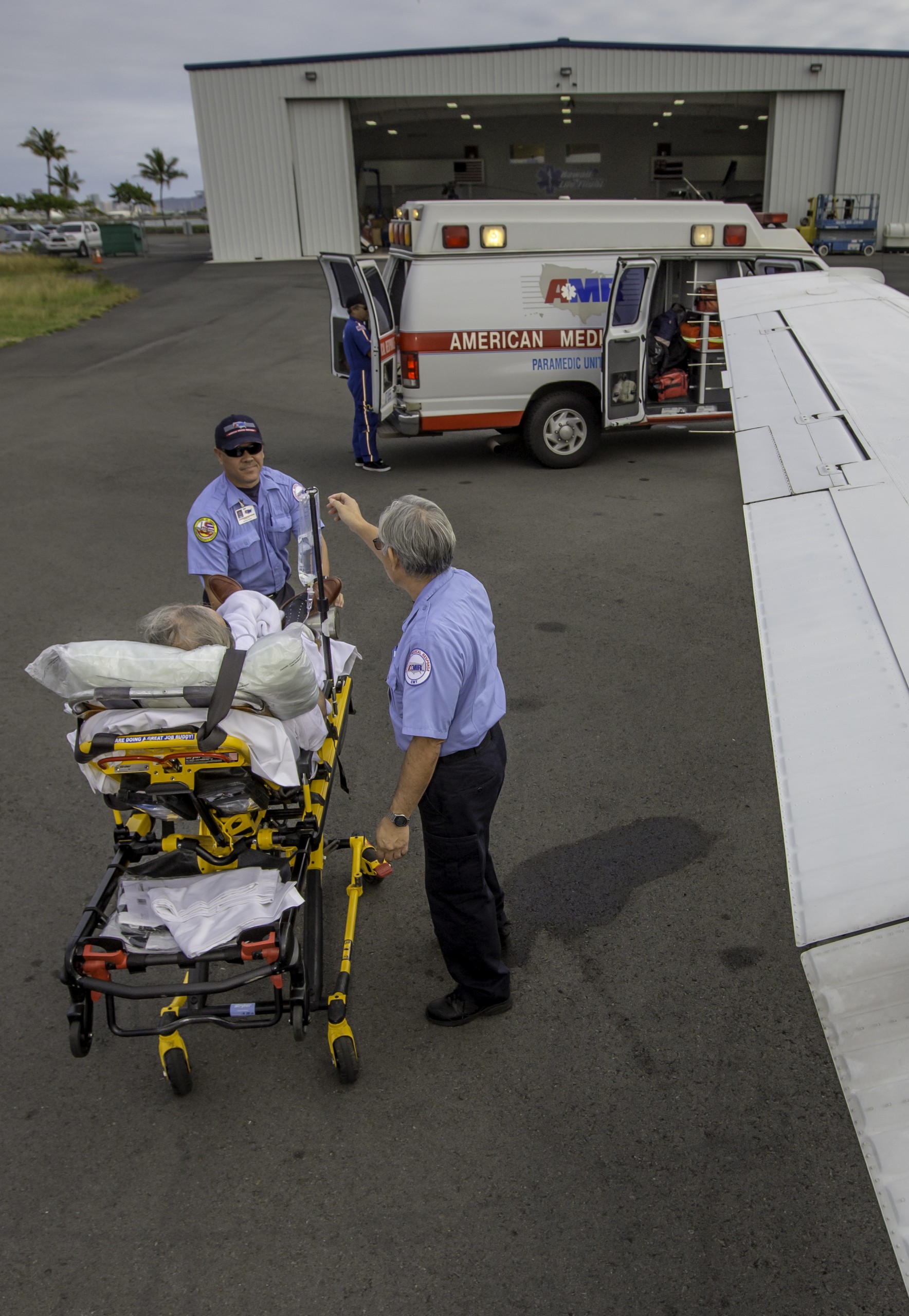 5. Back on Oahu, an ambulance waits near the Hawaii Life Flight hangar to transport the patient to Straub Hospital. Jeanette Kawakami, director of business development for HLF, says medical insurance often covers much of the cost of service, but there could still be significant out-of-pocket costs for patients, sometimes hundreds or thousands of dollars. The company offers annual memberships to reduce the cost of co-payments.