Parting Shot: TheBus Combats COVID
A worker with H2O Process Systems, a contracted company, applies ammonium disinfectant inside a Honolulu city bus to kill germs.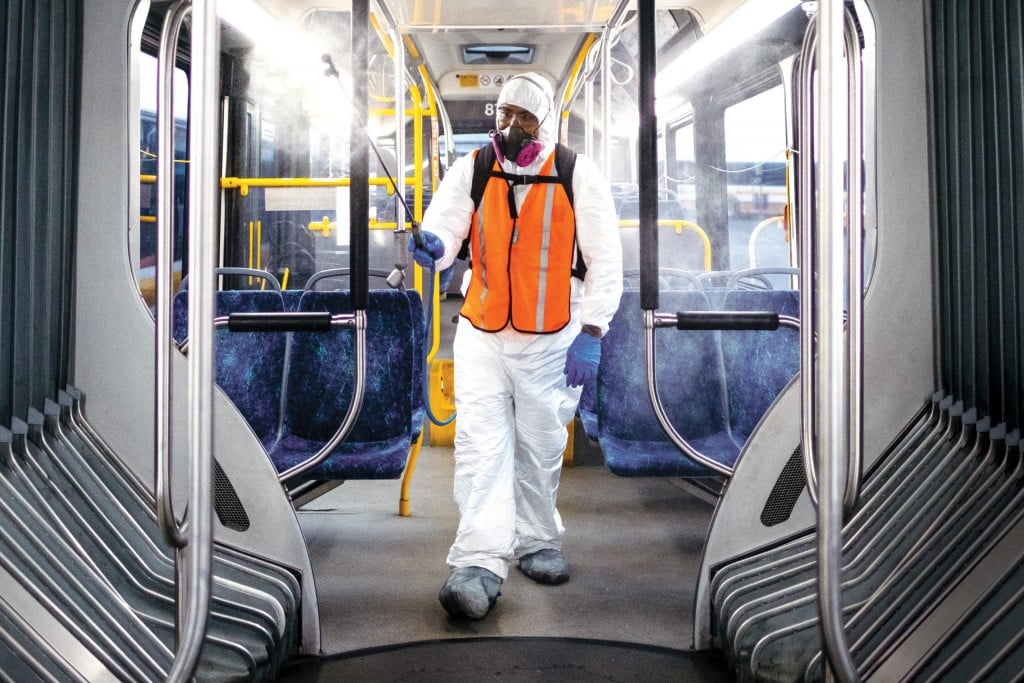 This disinfection is completed daily, usually at night, for all buses in service, says Adam Tamayoshi, VP of maintenance at Oahu Transit Services, operators of TheBus and HandiVan. He says company workers have also been cleaning the buses more frequently since the pandemic began.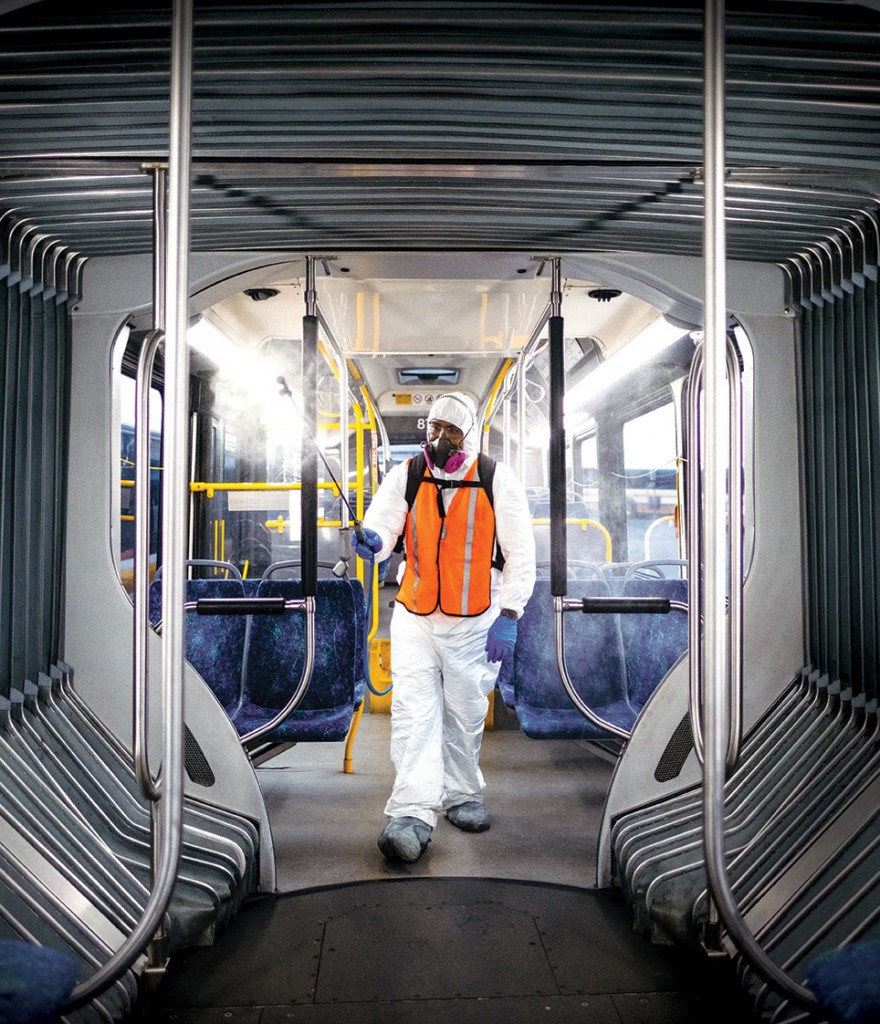 "The hardest part, I feel, is verifying the efficiency and efficacy of all the solutions, processes, disinfectants and guidelines. And we want to make sure what we implement is proven to keep people safe," Tamayoshi says. To define best practices, TheBus has been sharing information with transit agencies around the nation, including New York's MTA.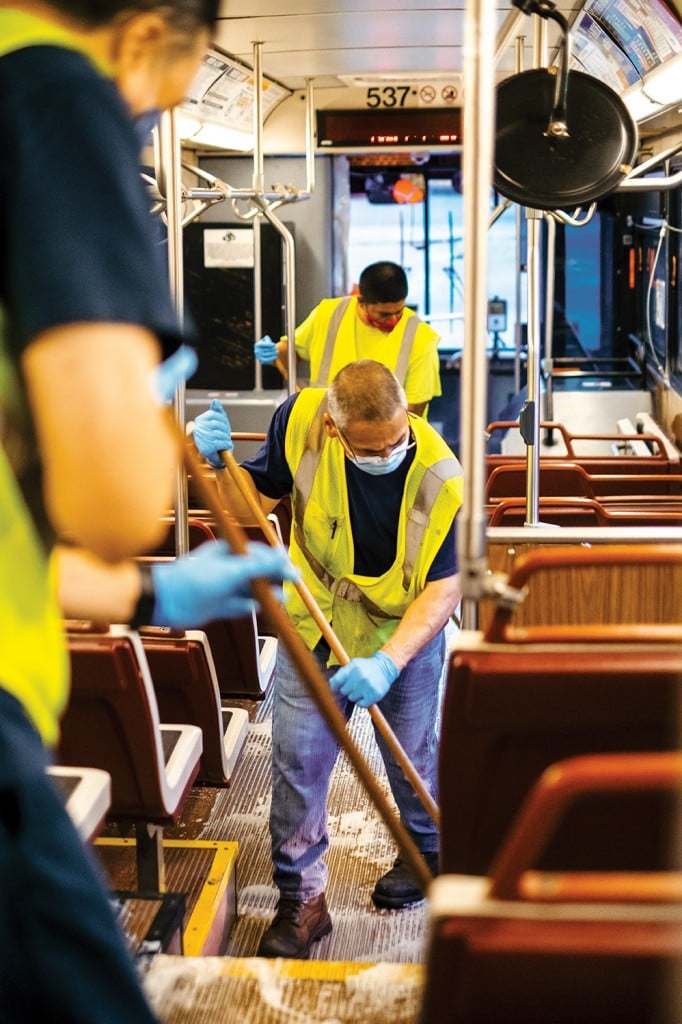 Time: 7:00 p.m.
Location: TheBus Kalihi Transit Center
Photos: Aaron K. Yoshino