Pau Hana with Bill Deuchar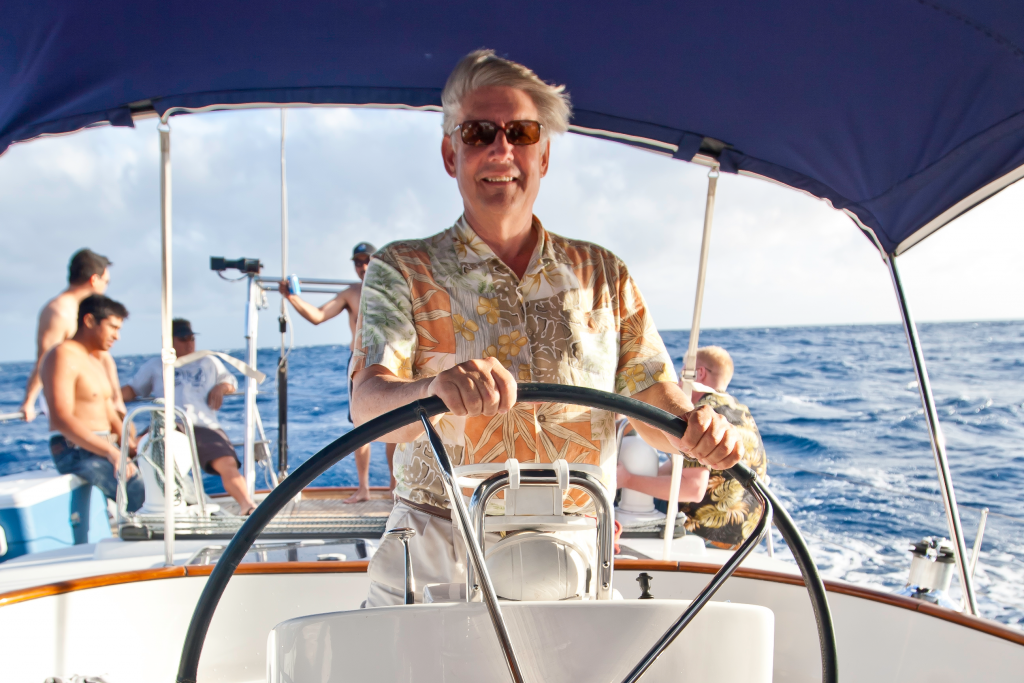 Sailboats have been "the other woman" in a lot of marriages. At least Bill Deuchar was wise enough to name his yacht after his wife.
Deuchar is a developer whose former construction company, U.S. Pacific Development, built landmarks such as the Aloha Tower Marketplace in Honolulu and the Queen Kaahumanu Center in Kahului. He's also the owner of Vanessa, a 57-foot Beneteau sloop that he sails with friends, family and clients out of the Waikiki Yacht Club.
Vanessa's a sturdy boat. After picking her up in Marina Del Rey, Deuchar sailed here from California in the 2006 Pacific Cup. "We did the crossing in 11 days," he says. That makes Vanessa fast for a cruising boat.
She's also posh. For starters, the boat is fully air conditioned. It has two separate suites, each with queen-size beds. It has three flat-screen TVs and a washer-dryer. And that's not even counting all the navigational electronics: GPS, chart-plotter, radar, etc. Fresh from the factory, a Beneteau 57 costs upwards of three-quarters of a million dollars. That's before you add in all the extras. "It's an expensive toy," Deuchar says.
But, of course, Deuchar knows that sailing in Hawaii is as much about the place as it is the boat. "We've probably been up the back side of Molokai two or three times," he says. "We've been whale-watching off Lahaina. We've been to Kauai three or four times. It's just always nice to get out there in good weather." He pauses for a moment before adding, "Or even in bad weather. I've never been seasick."