Pau Hana with Jay Fidell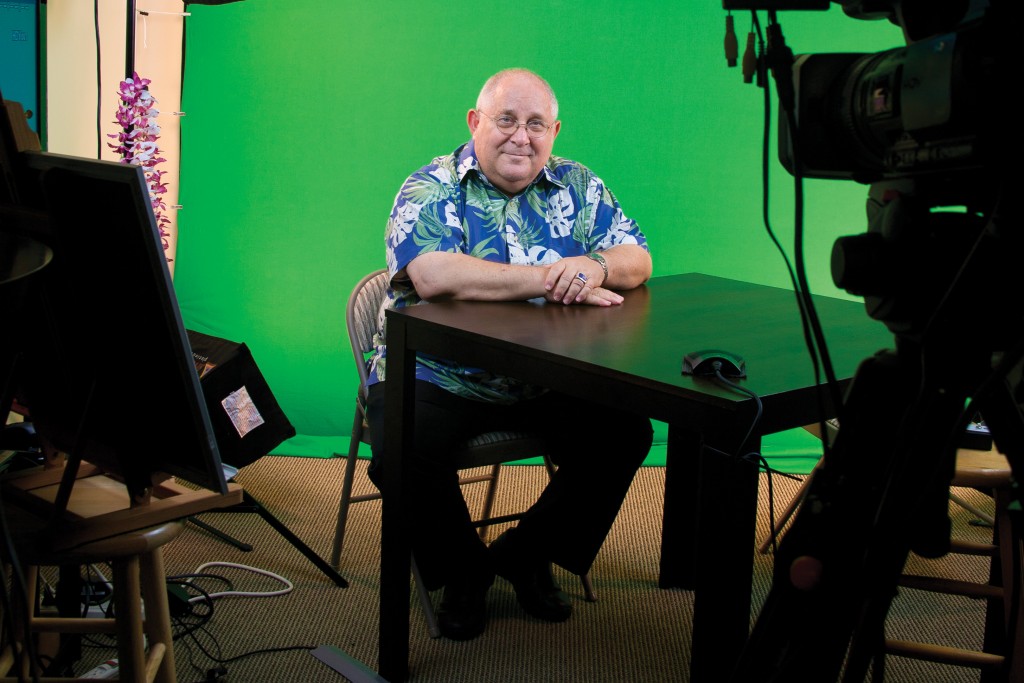 Attorney Jay Fidell hasn't met a gadget he didn't love and wanted to learn. When the first Apple computers came out about 30 years ago, he learned to program and has been programming ever since.
It was an easy leap into high-technology, video and news you can use. Working out of his cramped studio downstairs from his law office, the founder of ThinkTech Hawaii brings his passions together – reporting on the latest news with the latest technology – and uses shows on OC16 and cable access channel Olelo to interview experts about technology, energy, the environment and Asia.
"Our view is to establish a place where you can see that expertise," he says.
Favorites
Software
Final Cut Pro.
Gadget
iPhone G4. 
Website
Lynda.com, which provides training videos for loads of software.