Theater with Impact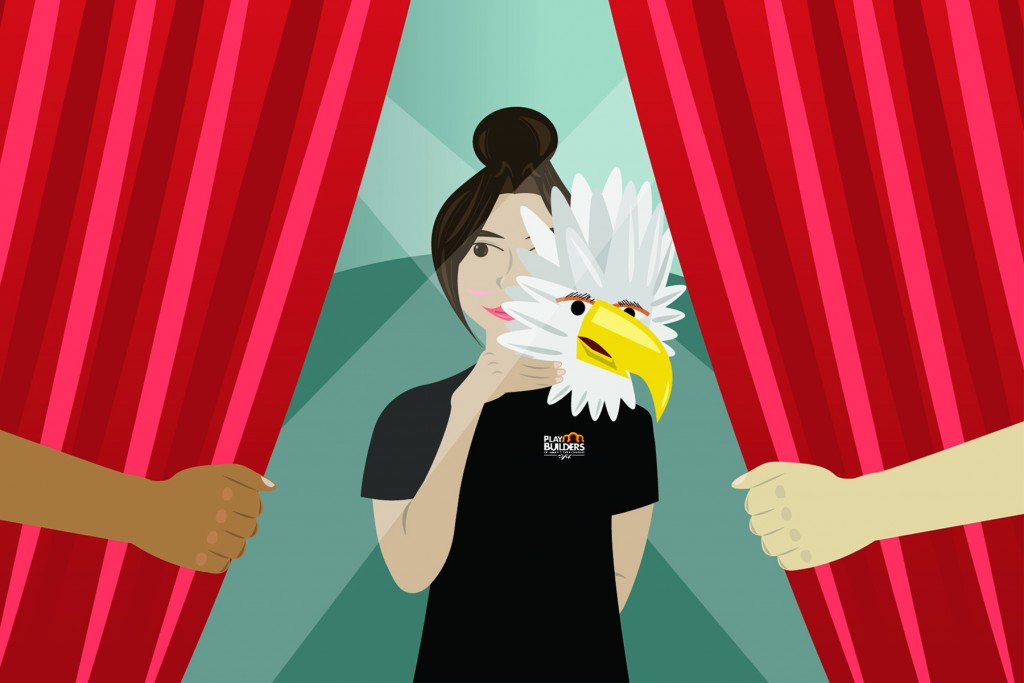 Kalamaikamala Elouise Margaret Sylvester, 26, moved from American Samoa to Oahu when she was a young child for corrective leg surgery. She lived with her biological aunt and her aunt's husband.
"I was sexually abused by my aunt's husband at the age of 6, and it went on for almost seven years," says Sylvester, with evident pain. "Later, I was also sexually abused by someone I thought was a brother/friend, while I was going to school to be certified as a nurse assistant."
Sylvester entered foster care when she was 12, after she tried to commit suicide in the school bathroom. Eventually, she was adopted by her former social worker and that woman's husband and Sylvester says she has found happiness with that "forever family."
Her traumatic story was told in the 2017 Playbuilders of Hawaii Theater Co. production of "Dragonfly, The Story of a Young Local Girl's Journey through Foster Care."
"Honestly, this group has changed my life," Sylvester says of the nonprofit theater organization. "It has made me stronger, and has given me the courage to continue to share my story.
"I find Playbuilders very therapeutic. It's healing for me to be around other survivors of sex abuse, and hearing and seeing that I'm not alone in this. I personally learned that each time I share my story or talk about what happened to me is actually healing me and making me stronger than ever."
Terri Madden, 63, is the founder, executive director and artistic director of Playbuilders. In 2007, as Madden worked to fulfill a volunteer requirement for her master's degree in social work at UH, she returned temporarily to the poor community in southwest Virginia where she was born.
"I learned from a Hawaiian Studies class at UH about the importance of oral histories," she recalls. "As I was getting more intimately involved with the families in southwest Virginia, I decided to write a play about my interviews with them and what I knew about the area myself and how they should be proud of their ancestors."
The success of Madden's community-based play made her think, "Hawaii doesn't have anything like that." So she founded Playbuilders in 2011.
"We're different from a traditional theater company. We write our plays from scratch with the community, so it takes a year to two years to write a new play. We try to do one play a year for performance.
"We have a mixture of experienced actors and community representatives on stage. We create partnerships with organizations such as the Domestic Violence Action Center or the police, and they help us in story circles. The process is very journalistic in its approach."
The Hawaii Kai resident stresses that at every step of the way, the group gets permission from the community to tell its story. "At the very end of the playwriting process, we ask for permission again."
So far, the group has produced at least 13 plays. Topics have included Oahu neighborhoods, the LGBTQ community, sexual abuse, foster care and homelessness.
The group's annual budget runs from $30,000 to $80,000 – "99 percent from private grants or donors" – depending on whether a play is in production, and Madden says she tries to pay all artists a generous stipend. In-kind donations also help – such as music recording and engineering by students in Honolulu Community College's Music & Entertainment Learning Experience Program.
"Playbuilders has always been in the black," Madden, who accepts no salary, says with pride. "The realities of everyday business are challenging, but I really enjoy it.
"We're going to be here for a long time."
---
Each month, Nonprofit Corner profiles small and medium nonprofits that deserve more recognition.