Another Endangered Species in Hawai'i: Starter Homes
Young people used to be able to buy a small single-family home or townhome as the first step on their homeownership ladder, but today they are priced out of that market.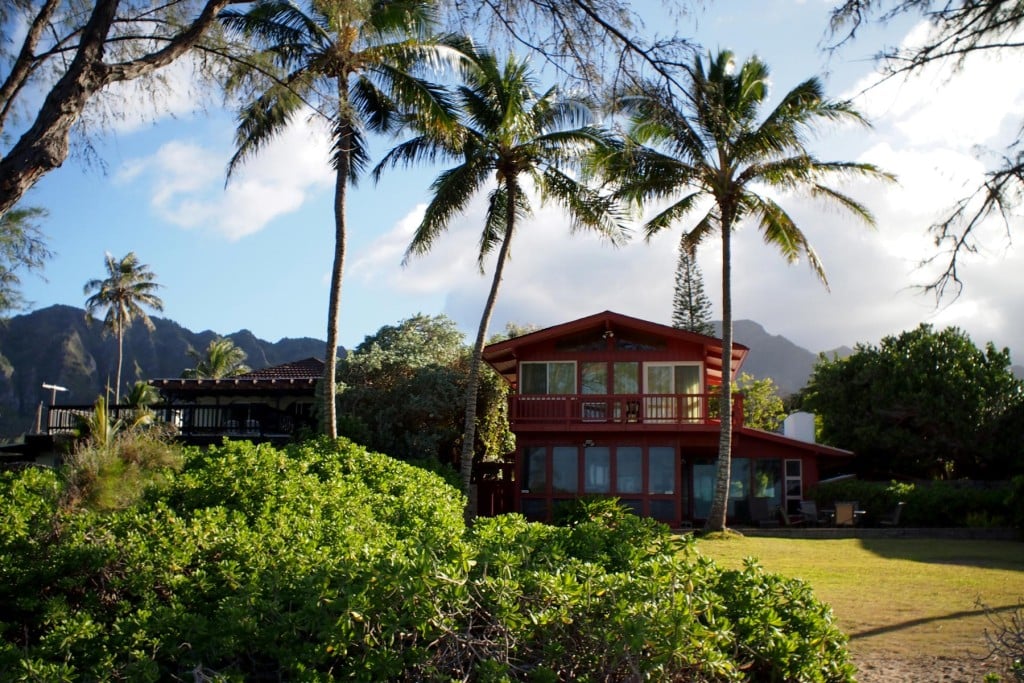 Hawaiʻi was one of only three states to see the number of approved home construction permits drop during the first seven months of 2022 compared with the same period in 2019, according to a recent study.
That shortage of new construction continues to help drive up the price of local homes: On O'ahu, the median price for single-family homes rose to $1.1 million in September and the median price for condos hit $502,500.
The housing shortage is especially acute in the so-called starter home market.
It used to be that many people just starting out could buy a small single-family home or townhome – the first step on the homeownership ladder. But today, that starter home is often a studio or one-bedroom apartment barely big enough for two. And even that is out of reach for many.
Developer Christine Camp, president and CEO of Avalon Group, who began her career working with Castle & Cooke to develop Mililani Mauka, remembers that a single-family starter home with a yard and a garage could cost between $300,000 and $400,000 in the 1990s.
"Today, I think you're lucky if you can deliver those homes for $700,000 to $1 million," she says.
That range can be seen in some of the new subdivisions being built in Central and West Oʻahu. D.R. Horton – Schuler Division's Ho'opili has single-family homes priced at more than $800,000, while Castle & Cooke's Koa Ridge has detached single-family condos with two, three and four bedrooms starting in the $940,000s.
Delays Add to the Price
Camp says the price of land drives up the cost of building homes, but so do Hawai'i's onerous regulations on construction and zoning, mostly at the county level. For one of her company's projects, the Hale Ka Lae condo in Hawai'i Kai, the total of holding costs – loan payments and other expenses incurred during the pre construction period, which can be lengthy when permits are delayed – plus regulations added up to $111,800 per unit before one shovel of dirt was turned.
That means a house that takes 18 months to build costs more than the same house that takes eight months to build.
Zoning laws make it difficult to build homes on smaller lots since most areas of Oʻahu have minimum lot sizes of 5,000 square feet for single-family homes. Camp points out older neighborhoods in Honolulu such as Kapahulu have a higher density since houses built there are on smaller lots.
If developers could build starter homes on smaller lots, those units might be more affordable.
Many Starter Homes Are Condos
All of this also means that a starter home for most people is a condo, likely with only one or two bedrooms. That includes most of the new housing being built in urban Honolulu, such as the high-rise workforce units going up in Ward Village and near Ala Moana Center.
Some of those new condos are being built with government subsidies such as low-income tax credits, but Camp notes that the restrictions placed on affordable housing make it harder for someone buying a starter home to move up to a larger home later because of the buyback, or shared appreciation, period during which a seller of a subsidized unit must share a percentage of the profit with the state or the county, leaving them with less to put down on their next home.
In 1995, a buyer would have paid a little more than $215,000 for a single-family starter home in Royal Kunia with a two-year buyback period, according to a newspaper ad at the time. These days some of the buyback periods can be as long as 10 years.
"It used to be five years and 10, now they want to work on 30 years," Camp says.
Camp says this ultimately affects young people, who leave Hawai'i to attend college and then can't afford to come back to buy their first home because they make too much money to qualify for government subsidies but don't make enough to afford a house costing more than $1 million.
"When they're priced out of it, they're just not able to buy because the gap between the restricted priced units and the homes that are free market, there's nothing in between," she says.
"We want to focus on those in-between units, the ones that don't have restrictions, but can still provide the pathway toward building blocks to homeownership."