Private Chef Makes At-Home Meals Special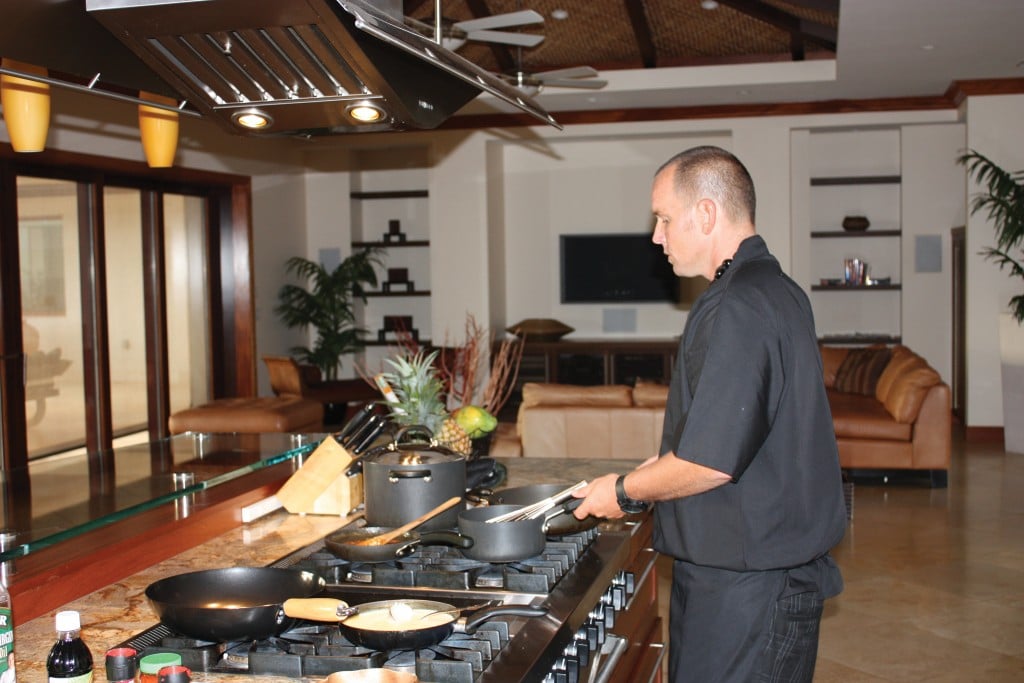 A luxurious meal at home prepared by a professional chef is not just a privilege of the rich and famous, but available to anyone willing to spend a few hundred dollars on a special occasion.
Chef Jason Paul, owner of The Private Chef, says a three-course meal of salad/appetizer, entrée and dessert for groups smaller than eight will cost $250 to $350 plus the price of food. For groups larger than eight, a three-course meal will cost between $35 and $45 a person, not including the price of the food.
"You get to be in your own home and have the best meal prepared for you by a professional chef," Paul says. "You don't have to do anything but sit back and enjoy a fabulous meal."
"The sky's the limit," Paul says, in terms of what he can create. For instance, foodies who want pricier options such as lobster or grade A ahi belly, but are limited by a budget, can get the items in smaller portions. Cuisines range from Hawaiian to Vietnamese and can be prepared to suit your palate and dietary wishes.
Paul's work history includes time at Alan Wong's, the Halekulani and many mainland restaurants, and his website lists private clients such as Diana Ross, Peyton Manning and William Shatner.