What's Next for ProService: "Refounding" the Company
CEO Ben Godsey says it's critical that employees can grow and make their mark – the company's "secret sauce."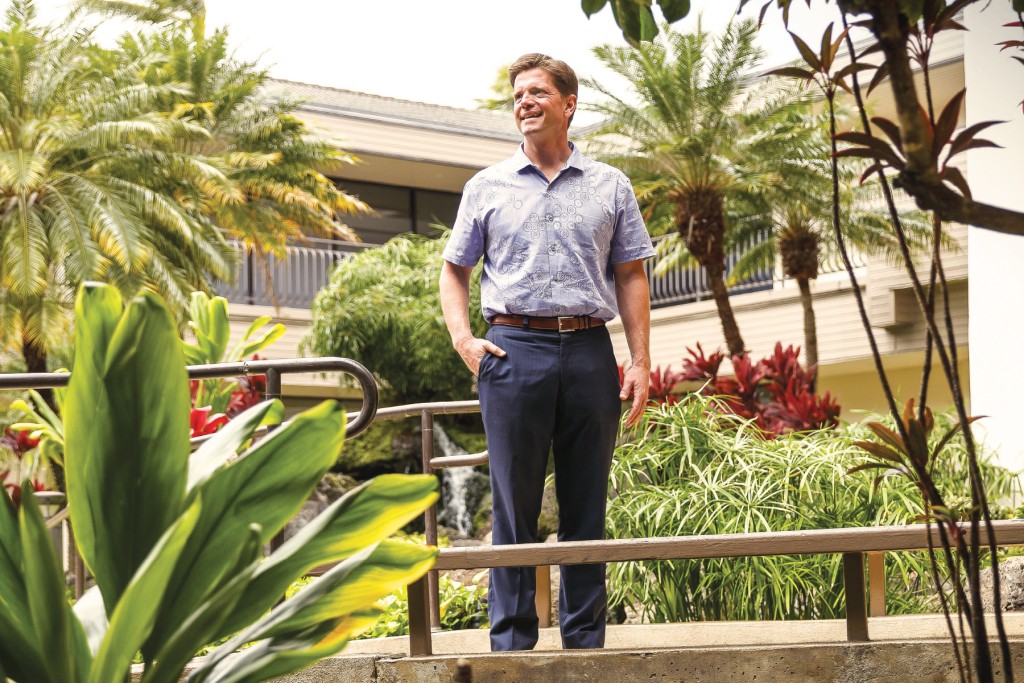 The end stages of a pandemic are not the only thing driving change and uncertainty in the world. Add to that a bloody war in Europe, a new Cold War, climate change, AI, the Great Resignation and a seemingly endless series of disrupters.
Hawaii Business Magazine wants to know how important Hawai'i organizations are responding to this change and uncertainty. Here is our interview with CEO Ben Godsey of ProService Hawaii. His answers have been lightly edited.
What are your major plans for this year?
2022 will be a big year for ProService. We have a really exciting opportunity to rebuild our company for the new world of work. I call this "refounding" the company.
We are focusing on getting back to basics and transforming our services for the future. This means building up our "ownership culture" where employees feel a substantial, personal stake in the company's performance.
It also means investing in more training and development of our staff, especially on the service standards we want to be known for. We are also doing a lot of work around simplifying and clarifying internal roles and responsibilities to drive fast decision-making and execution, as well as eliminating the clutter that built up as a byproduct of the pandemic.
Tell me more about why you're doing this "Refounding" and what it means.
While the pandemic sped up the adoption of digital technologies and the shift to remote work, it also strained systems and processes as we quickly pivoted to meet the changing needs of customers and our organization.
In these last two years I've witnessed employees' sense of belonging and social connections deteriorate, our training and management procedures become fatigued, and interactions across departments become increasingly difficult via remote.
Simultaneously, I've also seen our employees rally together and roll up their sleeves to overcome the unimaginable. And I have countless thank-you emails from clients expressing their gratitude for our people to prove it.
I'm proud of the resilience demonstrated by our team. I also know that reversing other negative trends and the organizational fallout caused by Covid-19 is mission-critical.
It's not just critical for keeping up with our health metrics. It's critical to preserve the secret sauce that makes ProService a special place to work – where employees feel empowered to grow, make their mark and affect change in our values-driven environment.
Rising problems and rapid changes mean Hawaiʻi and the world face a new era now and over the next decade. What are the biggest opportunities facing your organization and industry?
I believe the biggest opportunity is that we're on the cusp of Covid-19 reaching endemic status, perhaps as soon as Q2. Now is the time for business leaders to aggressively take advantage of all of our pandemic learnings and transform our organizations to deliver what our customers (and our employees) will need over the next decade. We're seizing this opportunity.
What about biggest challenges?
We already know just how difficult it is to hire and retain talent. In November 2021, 4.5 million American workers quit their jobs. The U.S. reached record quit rates at 3% but Hawai'i surpassed even this at 4.7%.
Big companies are driving up wages but what if small businesses can't afford to pay top dollar? What are other ways they can compete for top talent? Asked another way: What do workers want more than money that will make them stay? This is the question every business has to ask and uncover if they want to win the war for talent.
For example, we know that money can get workers in the door but it might not make them stay. Research shows if your employees are engaged by a leader they trust, it can take a pay raise of more than 20% to poach them. Turns out a great boss, or a great leader, makes a world of difference.
Knowing this, what can businesses do to build up and train their leaders? These are the sort of challenges and opportunities all workplaces need to work through. At some point, employers must shift from talking about the "Great Resignation" to the "Great Retention," with companies going on the offensive to really figure out what it takes to keep top workers.
There is widespread pessimism about the future. What gives you optimism?
I'm actually super optimistic right now. We are coming out of the pandemic with the best leadership team we've ever had, and are actually 15% bigger than at the beginning of the pandemic. We have a great team and a very strong vision for the future. What we get to do is so exciting.
We definitely have our work cut out but we know where we're going and it's important, purposeful work that our clients and community will benefit from. I'm already greatly encouraged by the energy, progress and teamwork of our people to rally behind these efforts.