CEO Says New Investment Gives ProService Hawaii a Chance to Be Major Mainland HR Provider
Ben Godsey believes technology investor Silver Lake provides ProService with the expertise to expand its HR outsourcing into key national markets while staying based in Hawai'i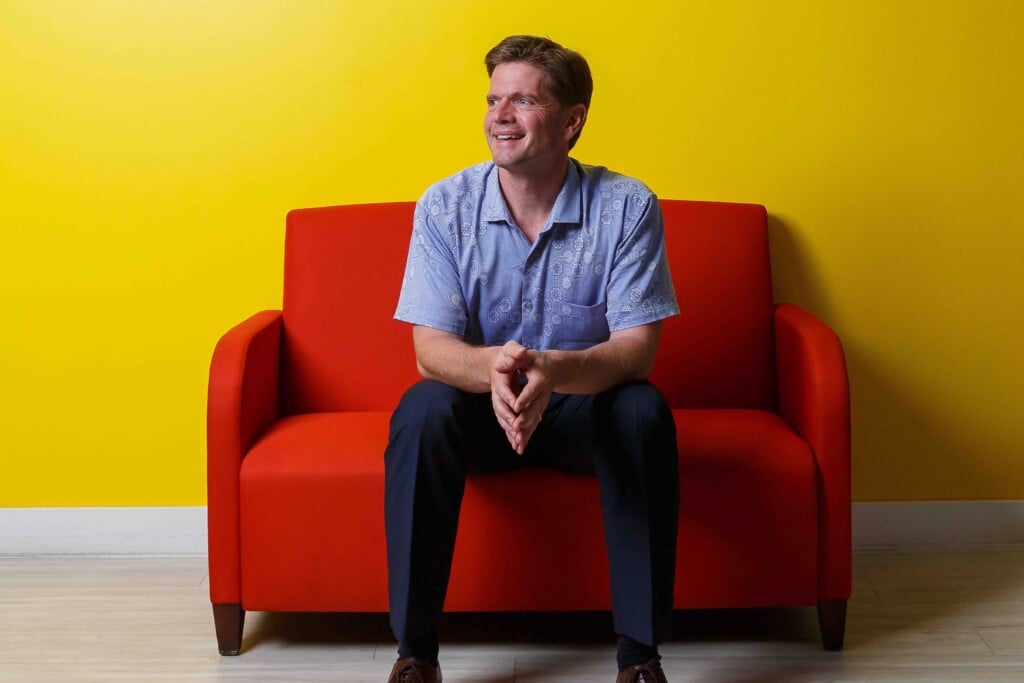 ProService's latest investor is a game changer that primes the company for major expansion on the mainland while remaining a Hawai'i-headquartered business, says CEO Ben Godsey.
The private equity investor is technology-focused Silver Lake, whose portfolio includes investments in Airbnb, SoFi, Waymo and more than 70 other companies.
I asked Godsey why he thinks this investment and infusion of tech expertise could propel ProService into becoming a major player outside Hawai'i like Hawaiian Airlines and Servco Pacific, while remaining based in the Islands.
Petranik: Why is the Silver Lake investment important?
Godsey: ProService has always had investors ever since I bought the company in 2005. Every five years or so, investors exit and new investors and new ideas come in. But what is super exciting is that Silver Lake is an incredible technology investor, a value-added partner, not just an average private equity firm.
They're considered the best at helping their companies use technology to execute on their strategies and scale and get significantly better for their customers. That's what we needed.
Our strategy has always been to focus on local markets, making it easier for our customers to be employers. We've innovated by lowering costs and providing excellent service, but we've never excelled at technology.
Partly that's because it's hard in Hawai'i to find technology talent. This infusion of expertise maximizes our opportunity to become a much larger, bigger, multistate business headquartered in Hawai'i.
Petranik: You already have divisions on the mainland. What's next in that scaling?
Godsey: Our number one goal has been to continue to grow in Hawai'i. We also think the business model we've evolved here in Hawai'i is special and we want to test it in bigger markets with different competitors, different client needs.
We started that by opening a business in Denver in late 2019, so the timing wasn't great, but it is growing and successful. And we found it definitely made us better in Hawai'i. I was blown away by how much it accelerated our progress here to have a business in another market that we were learning from, sharing ideas with, able to access talent and expertise that we didn't have here.
We said, "This is working, let's carefully expand." So we acquired a company based in Minneapolis that specializes in senior and assisted living businesses. Recently we invested in a Las Vegas business that specializes in helping employers there.
The business model we've grown and improved in Hawai'i works well in these businesses and they are making us better.
Over the next five years – let's assume that's the time Silver Lake is our main outside investor, because we have 130 employees who are also owners – I expect us to selectively enter a couple of new markets, but mostly to grow those ones that we've entered already: Las Vegas, Denver, senior assisted living, and, most importantly, grow in Hawai'i and improve the value we provide to our clients here. Hawai'i will remain the main business.
I think this is a big good-news story for business in Hawai'i, like when Mark Dunkerley turned Hawaiian Airlines around and became focused with on-time arrival and became number one at that.
Like the Fukunaga family story with Servco Pacific, where they focused that business and then expanded into Australia, Southeast Asia and they're a big, really successful Hawai'i-headquartered business that endured and thrived, and most of their business now is outside of Hawai'i.
With Silver Lake, we have that opportunity to become a premier provider across our entire industry, not just a local provider, while remaining headquartered in Hawai'i.
Petranik: What are the different dynamics of each market that you have to focus on when providing HR services to businesses? Is it the different laws?
Godsey: I think the local laws and regulations are not the hard part. It's also the local dynamics of the employee-employer market, and there are unique configurations and adaptations in technology and service that employers want. The employers we serve in Denver want a slightly different offering than what we provide as the core offering here. Different employer market, different labor dynamics and rates of inflation, different needs for insurance, benefits, the total rewards package. You have to understand those differences.
What the big national players offer tends to be a mile wide and an inch deep. Their main model is not market-focused, customer-focused, designed to serve a local employer population.
We always needed to do a really good job for our clients to grow in Hawai'i. The coconut wireless and the two degrees of separation means if you're not doing a good job for your clients, you're not going to grow. We want to have that same mentality everywhere we operate. That's what Hawai'i brings to the mainland markets.
Petranik: You mentioned you're going to stay headquartered in Hawai'i. What about the leadership team?
Godsey: Nothing's changing. We will be growing our team here and we'll be teaching new skills to people here. Our strategy is not changing, our management team is not changing, it's only going to grow. Our goal is good quality jobs in Hawai'i.
Petranik: Your top-line 2022 number is $424 million in revenue; that's a 20% increase over 2021. How is 2023 shaping up?
Godsey: We're continuing to grow at a similar rate. We are really hitting stride post-Covid. Covid was a tough period; Hawai'i stayed in lockdown way too long. It was a challenge.
Now we're accelerating across the organization, especially in areas of technology and process improvement. And then we followed up with the acquisition of Makai HR. I'm thrilled to serve their about 200 clients and add their 25 employees to our team – particularly the folks who work in product development. They're going to help us immediately.
The prevailing trend now is for local companies to get acquired by mainland business, have the Hawai'i operation become a service center and the headquarters gets emptied out of what are often the best jobs. As a state, we need some things going the other way.