Purple Prize Honors Innovations Guided by Hawaiian Values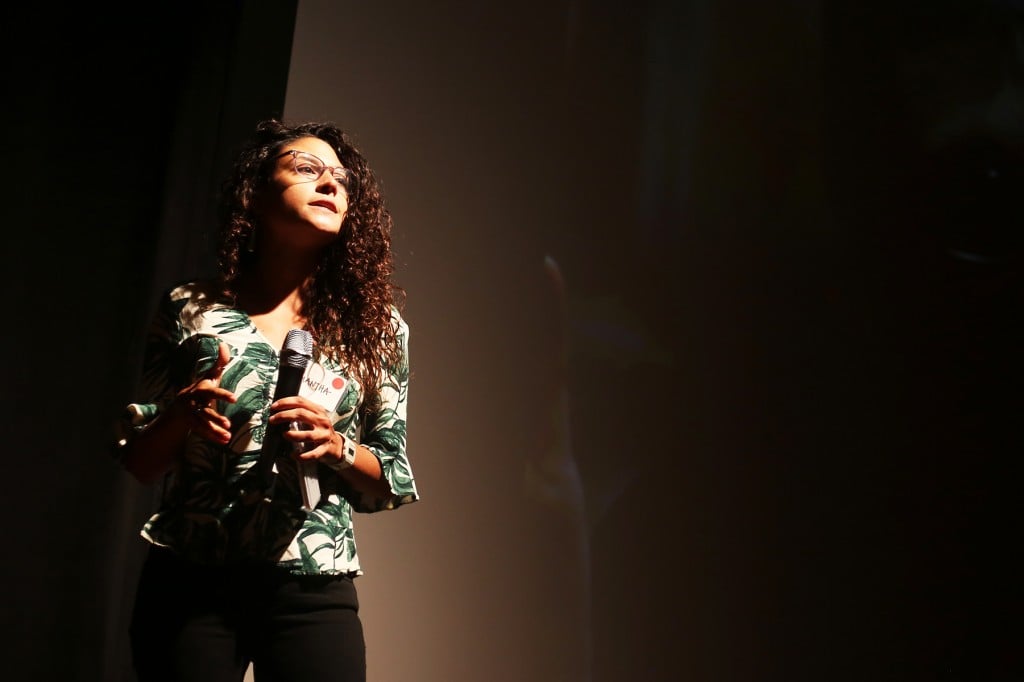 The 12 contestants blended technology and Native Hawaiian values to tackle environmental challenges and the erosion of indigenous identity. At stake: $75,000 in total prize money, the third annual Purple Prize and a chance to help improve Hawai'i.
Alec Wagner, project manager for Purple Prize, says it's not the money that drives the teams each year but the chance to make a positive contribution. "They're not interested in the money. They're going to do this, and they're going to make it happen," he said.
Purple Prize was launched in 2016 to encourage indigenous innovation, but this is the first year it offered workshops and mentorships for the 12 finalists to help refine their ideas. The competition is open to anyone. The Purple Prize is a project of the Purple Maiʻa Foundation, a local technology education nonprofit that serves Native Hawaiian students, low-income youth and others who are underrepresented in tech.
First-Place Winner
At the Purple Prize final on Sept. 21, the $40,000 first-place prize went to PelagiX, a camera system that will be set up on fishing boats to document overfishing, underfishing or illegal activity involving endangered species, whether intentional or accidental.
PelagiX founder Matthew Carnes is also an observer for the National Oceanic and Atmospheric Administration. Observers are stationed on commercial fishing boats to monitor their activities, which can be a dangerous job, he said. He cited several cases, including that of Keith Davis, an observer who went missing in 2015 while on a fishing boat 500 miles off of Peru; Davis' body was never found and his father thinks his son was murdered while doing his job of reporting illegal fishing activity.
While being an observer on fishing boats, Carnes said, "I was always thinking, 'What's next?' The NOAA had been researching how to do the job with cameras, and when there was an opportunity (Purple Prize) to do that here in Hawai'i, I jumped at it."
Carnes said instead of observing 25% of the fishing boats, as observers do, PelagiX's technology can observe 100%. Carnes said PelagiX's cameras would help ensure that fishing boat crews act within the law, which he says would encourage the sale of seafood caught near Hawai'i and help restore marine ecosystems.
The cameras will ensure the legitimacy of what is sold at the Honolulu fish auction "because the camera doesn't lie," said Carnes.
The hardware is off-the-shelf and the software was developed using grants from the National Fish and Wildlife Foundation. He said PelagiX's product is ready to be installed.
Second-Place Winner
Nonprofit Mana Studios won the $25,000 second-pace award for 'Ōleloflix, a Google Chrome extension that will allow anyone to add Hawaiian subtitles or audio dubbing to Netflix movies. The crowdsourced language platform is still in development but targeted to launch in 2020.
"Families can find any Netflix movie and assist in translation into their native language, where it is available for everyone," said Kalani Bright, a software engineer and instructional designer and one of the three founders of Mana Studios. "We have language assistance features for new learners, but we also hope to create an audio dubbing feature so that any movie can be fully experienced in ʻŌlelo Hawaiʻi."
He said he and his partners plan to collaborate with Hawaiian immersion schools on translations for the platform.
Third-Place Winner
Mauka Marketplace won the $10,000 third-place award for its plan for an online platform that would only sell products made from invasive species such as albizia. The founder is Joseph Valenti, who led the creation of a house named Lika at UH Mānoa made entirely of albizia.
"It's an online marketplace where it will eventually lead into an app, but for the first phase, I think we're looking at just an online platform," said Valenti. He plans to work with local artisans who would make furniture and other items from invasive species.
Sponsors of the Purple Prize are Kamehameha Schools, The 11th Hour Project of the Schmidt Family Foundation, Hawaiian Electric Industries, King's Hawaiian, the Elemental Excelerator and the UH Office of the VP for Research and Innovation.