Putting Down Roots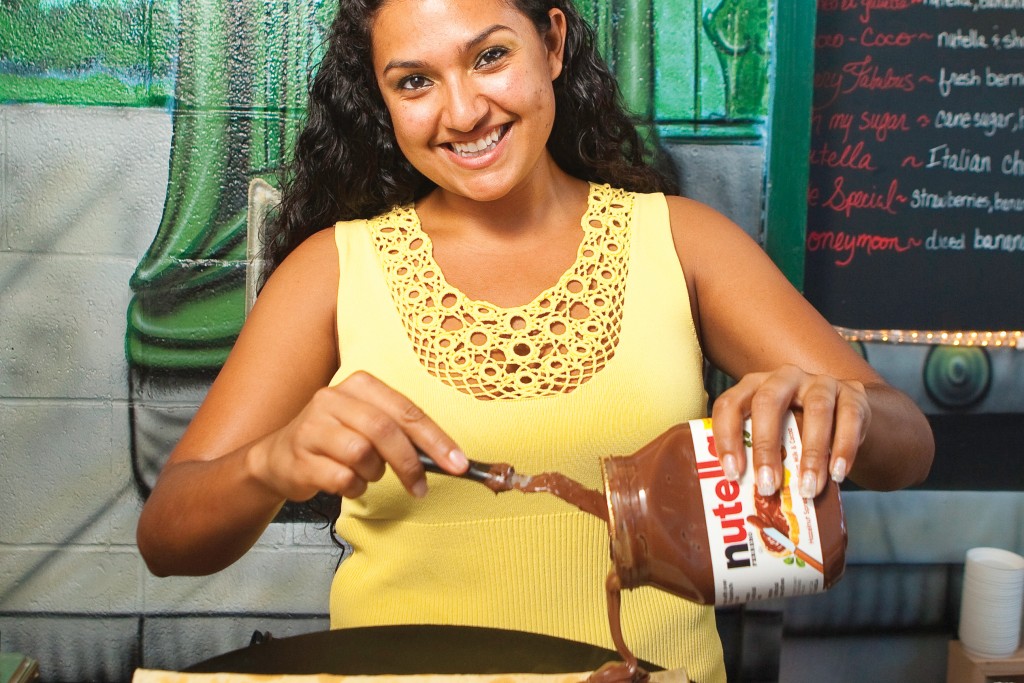 The weak economy didn't stop Marysol Ruiz and Soufiane Bouharkat from taking the next step in their business.
Le Crepe Café opened a permanent location in November, two years after the married couple started their venture with a cart. A former gas station in Manoa houses their restaurant plus a Boston's North End Pizza outlet and Serg's Mexican Kitchen.
While they were considering renting the space, some customers tried to dissuade them because of the weak economy, Ruiz says, and other customers asked about a permanent location. One persuasive factor was that setting up and breaking down the cart had become physically draining.
They decided it was time to make a commitment, despite the risk. About five months since opening, the business is seeing some profit, Ruiz says, though she adds with a smile, "Things could definitely be better." She notes that the business has yet to begin advertising, and the crepe cart is still available for special events.
"We were used to having a line (of customers) and working for three or four hours." At the creperie, some days are slow; there is little foot traffic because the area's commercial center is down the street at the Manoa Marketplace.
On the positive side, Ruiz feels the community has welcomed the business, with people dropping by with produce from their gardens.
In spite of long days, she's glad they made the move. In fact, "I would have done it sooner and not be so fearful."
Le Crepe Cafe
2740 E. Manoa Road
988-8400
lecrepecafe.com